The Unesco World Heritage Site Val d'Orcia may be the perfect slide of Tuscany. Rolling hills, stunning ancient villages and a gastronomy that's second to none. Here are our places to stay, eat, and what to see this fall.
Where to Stay
Lupaia, Montepulciano
Lupaia is an ancient Italian country estate dating back to 1622. Laid out like a tiny village, there are many hidden spots and angles to explore. With only 12 rooms and suites, a restaurant, and a pool, Lupaia lies between the stunning hilltop towns of Montepulciano and Montefollonico.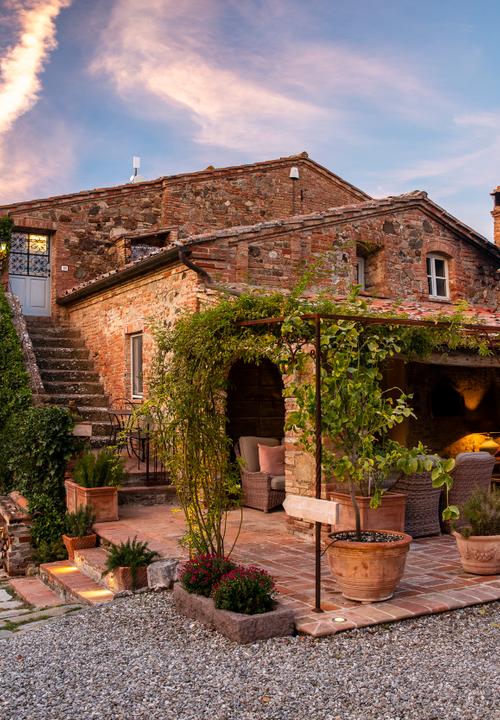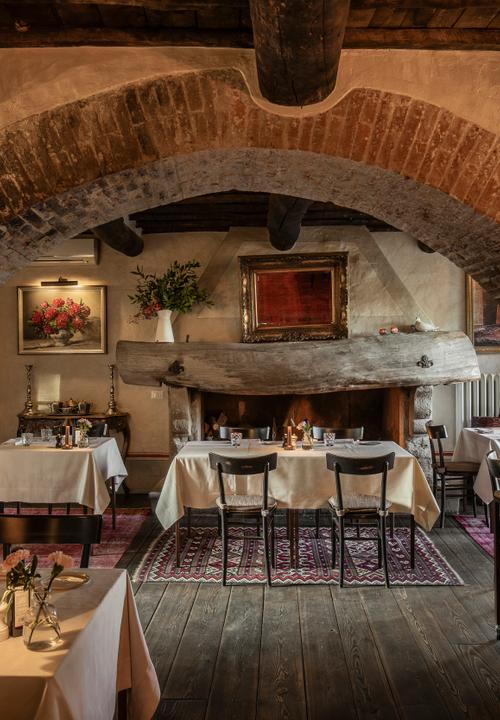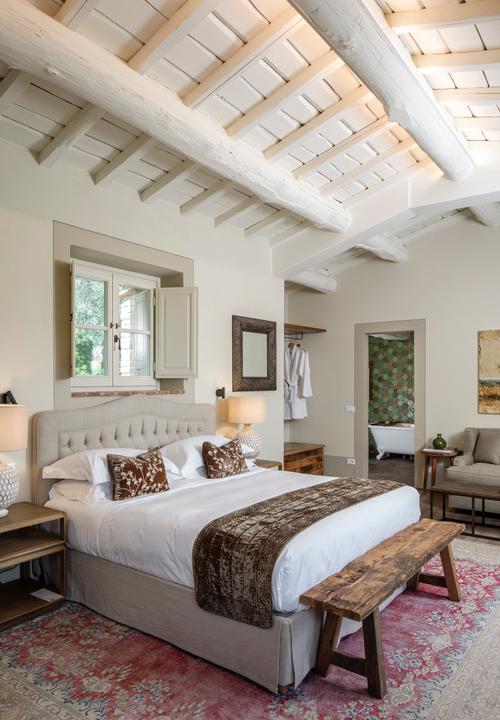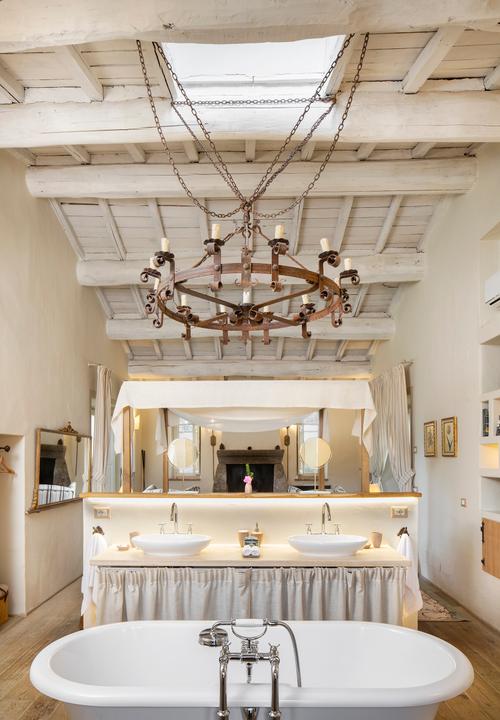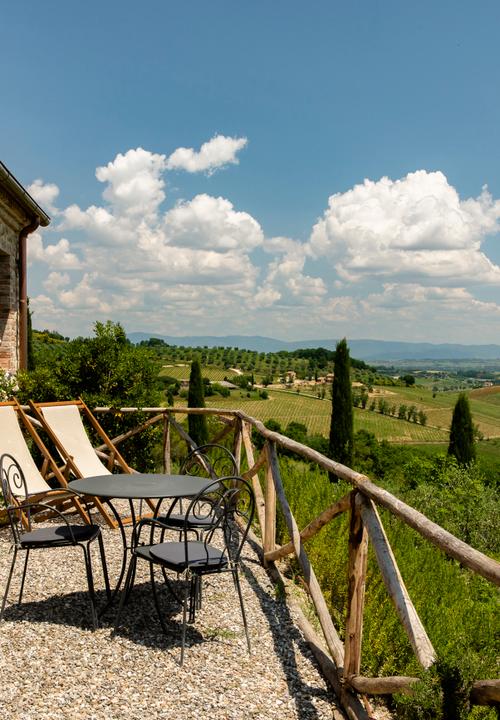 Castiglion del Bosco, Montalcino
The Ferragamo-owned property is now under Rosewood and is situated within one of the oldest and best-preserved estates in all of Tuscany. It offers 42 suites, 11 villas, two restaurants, a cooking school, and a spa. Don't miss the estate's very own Brunello di Montalcino winery.
La Bandita Townhouse, Pienza
La Bandita Townhouse is a 12-room luxury boutique hotel, owned by American John Voigtmann, who left his New York City life to move to Tuscany and open a hotel. Tucked inside the historic center of lovely Pienza, the building is a rambling renaissance-era palazzo where nuns have lived for over 500 years.
Where to Eat
Montalcino:
Alle Logge di Piazza is a great lunch spot in the heart of Montalcino, offering a beautiful terrace and a nice selection of Brunellos.
Montepulciano:
Porta di Bacco is our choice for an authentic Tuscan dinner. They have an excellent wine shop and offer wine tastings as well.
Montefollonico:
La Botte Piena: was recommended by Lupaia's owner Christoph and it was one the best dinners we had during our trip. Order the Tuscan pici with garlic tomato sauce. Simple but exquisite.
What to See
Scenic drives: Exploring the Val d'Orcia is best by car. There are many scenic routes to take. Most are framed by tall cypress trees, hilltop villas, and abbeys. The drive along the SP146 between Pienza and San Quirico is one of the most stunning ones.
Renaissance towns: The medieval town of Pienza is a must-visit with its incredible charm. Here you'll find artisanal cheese producers, handmade and locally designed leatherwear, and restaurants serving pici freshly rolled each morning. Montepulciano is perched on top of a hill between Val d'Orcia and Val di Chiana and features elegant Renaissance palaces and charming squares with traditional restaurants. The views from here are spectacular.
Thermal hot springs: After a day visiting museums, and vineyards, you can relax in one of the many thermal hot springs of the region, such as the ones in Bagno Vignoni or in Bagni di San Filippo.
Wineries: The vineyards around Montalcino are famous for making the iconic Brunello wine. Further east of Montepulciano, and facing the Chiana Valley, the wineries focus primarily on the famous Vino Nobile DOCG. Our hotelier recommended the Poderi Boscarelli winery for a tasting, which we loved.
When to Go
September and October are dreamy months to take a trip to Tuscany. Temperatures are pleasant and the high summer crush is over.
How to Get There
By air: Fly into Florence, Pisa, Rome Fiumicino, or Perugia.
By train: It's not the most reliable way to get there, the nearest station is Chiusi-Chianciano Terme, which is about 40km from Pienza and La Bandita Townhouse. Castiglion del Bosco is only 10km from Buonconvento, and has services connecting to Siena.