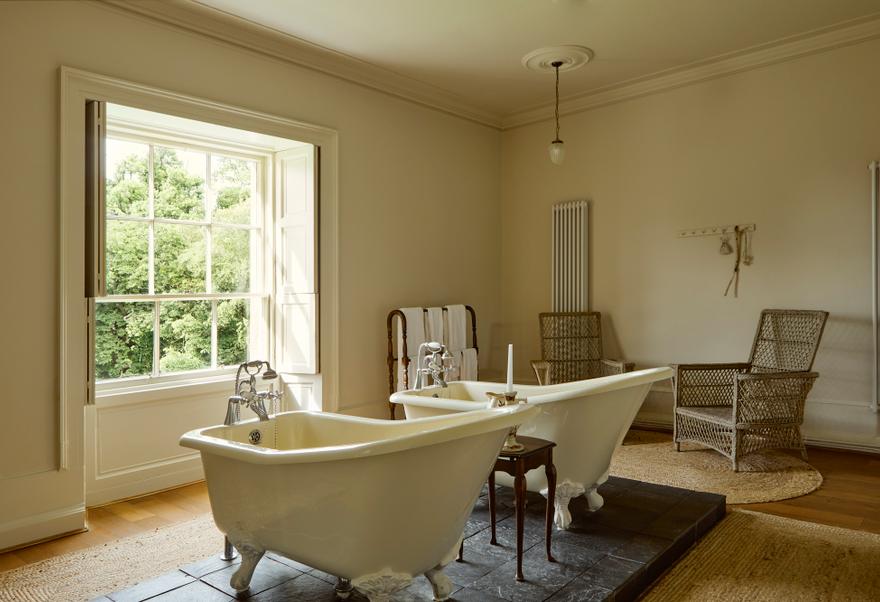 Meet The Hotelier Behind Boath House In North East Scotland
Artist Jonny Gent tells Emma Henderson how he doesn't really see himself as running a hotel in the traditional sense, how guests can contribute to the interiors and why it's important to let the buildings shine.
"The goal was never really to open a hotel, I don't see it as that," says Jonny Gent, owner of Boath House in north east Scotland.
It might sound like a strange thing to say for someone who runs a successful hotel in Scotland as well as the famed Sessions Arts Club Restaurant in central London. But there's a reason for it, and that's because Jonny is an artist first and foremost, and his roles as a hotelier and restaurateur are more of a by-product of his romantic vision of sharing his art and sense of creativity.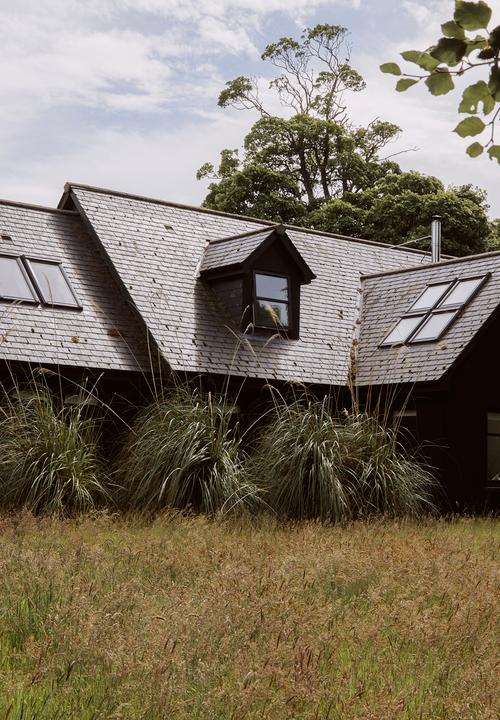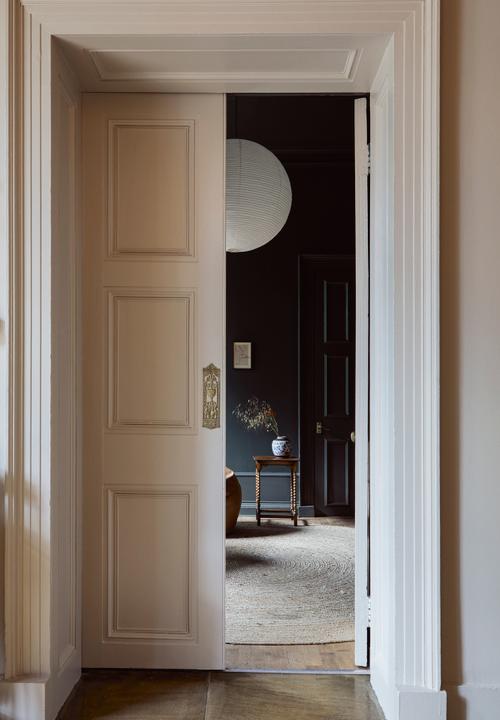 "I'm a painter and I grew up in hospitality. My mum and dad had pubs – I never lived in a house until I was 18," says Jonny. "I went to Edinburgh Arts School, then moved to London and began selling a lot of my work."
It wasn't until working on an art show in Dubai that his life-long love of Scotland and his plan for a creative business came together. While feeling a little homesick in the Middle East, he had his "Jerry Maguire moment" – a moment of real clarity – and scribbled down "an idea of building a hospitality brand".
"The idea was always to open something in London first," Jonny says, which he did with the Sessions Arts Club restaurant in Clerkenwell that's also a gallery and performance space. Set inside an 18th century Grade II listed building that was once a courthouse, it opened in August 2021 and soon became one of London's favourite dining spots. Although it's not a private club, it has a feel of one – there's no big sign outside the restaurant, just an unassuming red door that leads into a huge double height room with stripped back plaster, arched windows and a balcony. It's achingly cool, without even trying, and still now, tables are booked up within minutes of being released each month.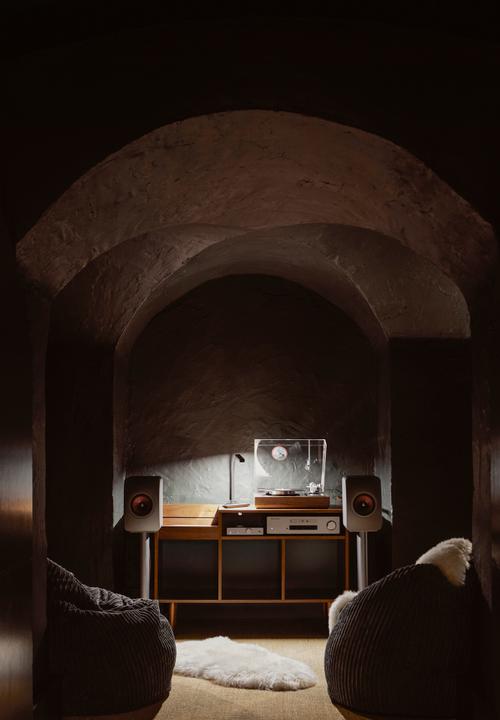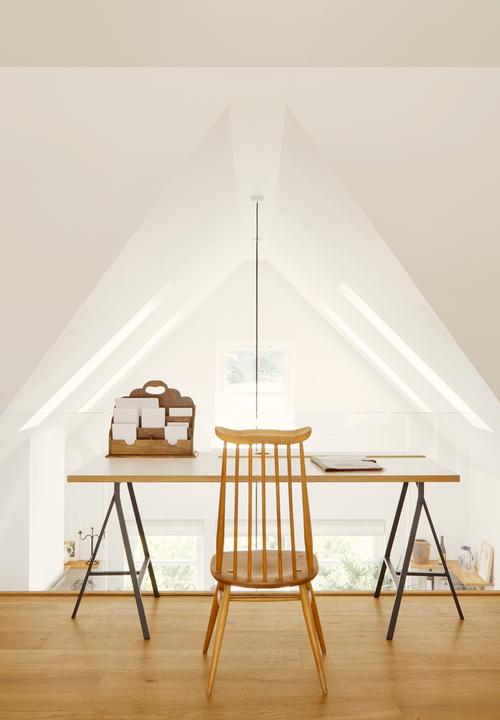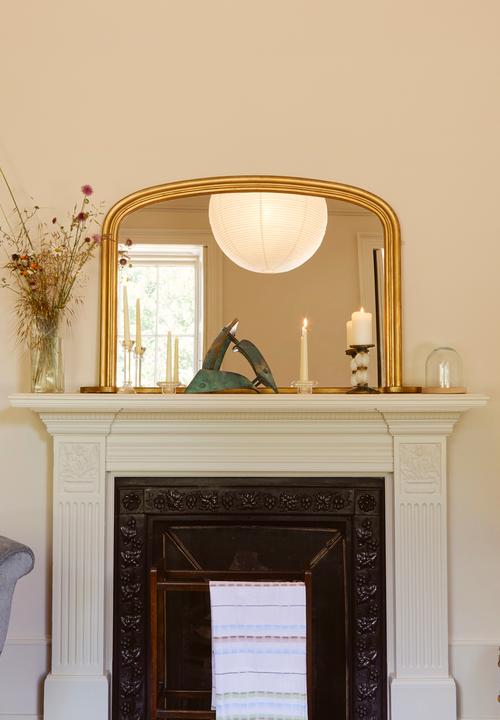 After making such a success of the restaurant, Jonny moved onto his next project, which he wanted to revolve around the idea of "having that big house in the country, somewhere to escape to from the city," which he just knew would be in Scotland.
"Scotland has always had that hold over me, even as a kid. We used to holiday there a lot and fish. It's probably the only real time I've been able to spend with my dad, and the place has a deeper connection for me," says Jonny.
That project was the Boath House Hotel, which is near the town of Nairn, just outside Inverness. It's a real retreat, and not just in the geographical sense.
The Georgian manor house has far more to its parts than just rooms, which is why Jonny doesn't see it solely as a traditional hotel. "I wanted to have a place the family could stay, rather than it just feel like a business. It's both a home for us and the people that are staying there," he says.
It's a remote, wild and creative space thanks to the 400-year old walled garden, pond and wild meadow, a listening room in the basement to play records, a sauna, plus a writer's studio and an artist's studio. There's a restaurant too that even non guests can book a table at, but one of the most exciting creative outlets at Boath House is the recording studio. "The band The Darkness have just taken it out, as they're writing a new album, and singer songwriter Billie Marten is going next. The idea is that "when an artist is recording at Boath House, they'll also come down to Sessions Arts Club in London and perform," explains Jonny. "We've also got a residency program. We take anyone, from chefs, writers, artists, musicians – anyone who needs a little bit of time to create."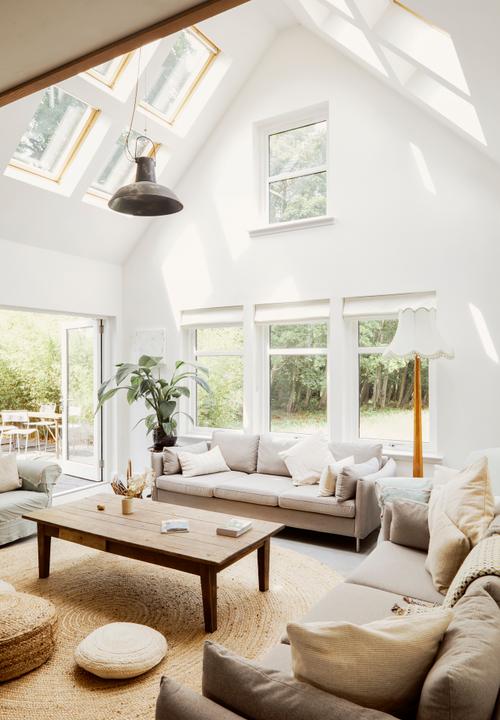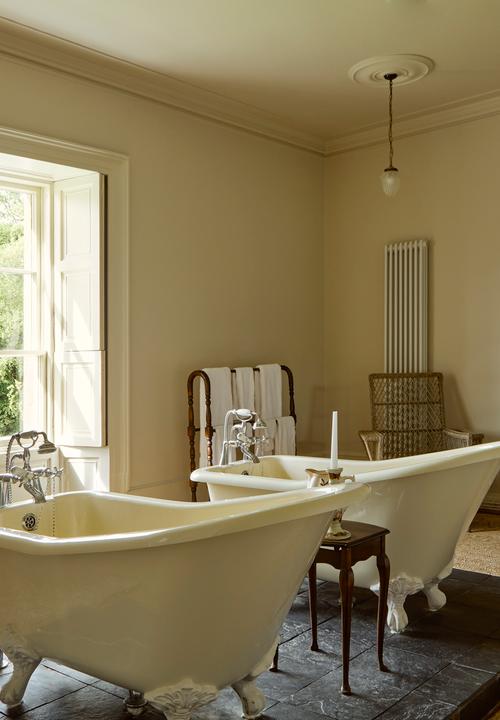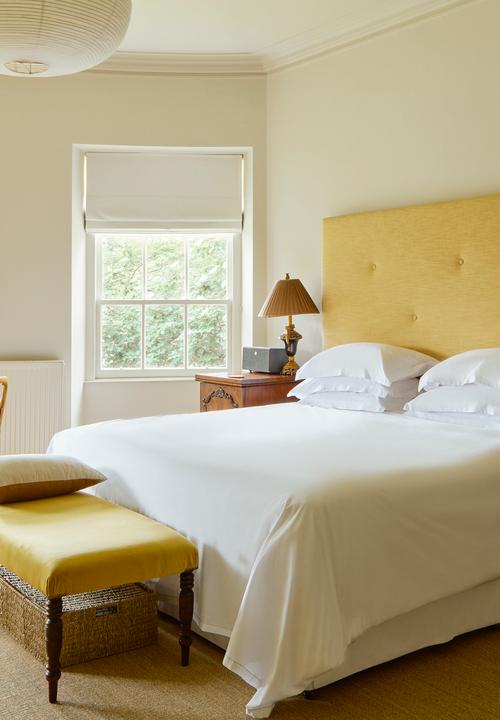 Jonny bought Boath House in January 2021. "Even though I'm always looking for properties, it was actually my wife who found Boath. It's just that perfect size and location – it's 25 acres and not a huge big sprawling estate. When you're in the space, it feels like it could be in the middle of nowhere, but it's just 15 minutes from Inverness, and I love that I can leave my home in south west London and be there in two and a half hours. And within half an hour of Boath House, you can be in the wilds of the Cairngorms, it's a really incredible location."
When it comes to the interiors of Boath House, Jonny and his team thought long and hard about how it should look, as they wanted to let the natural shapes, structure and light of the house do the heavy lifting. "The fit out took six months. I purposely didn't design the house at all, I just picked it up, emptied it and painted it. Really it's underdressed, because I can't bear decoration."
Instead, Jonny wants people staying at Boath House to add to the decor. "We've put boards in the rooms, and I think over time, it will design itself – well, that's the hope. Already, little paintings and other little things have been put in position on the boards. There will be a point where we have to edit the decor, though. The edit is the most important part of anything you're doing."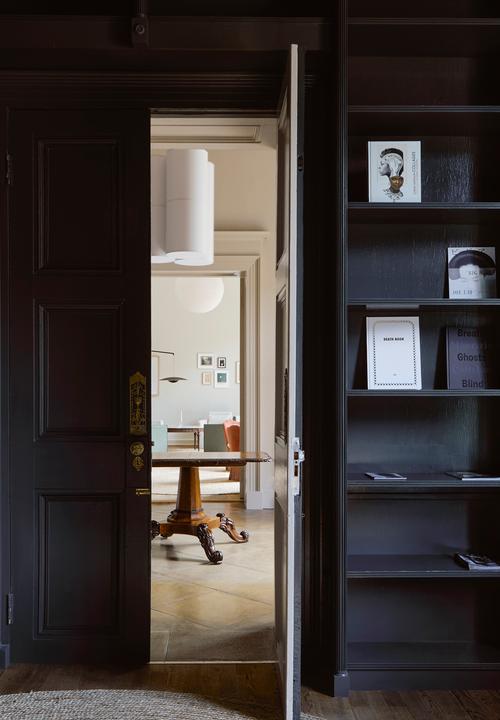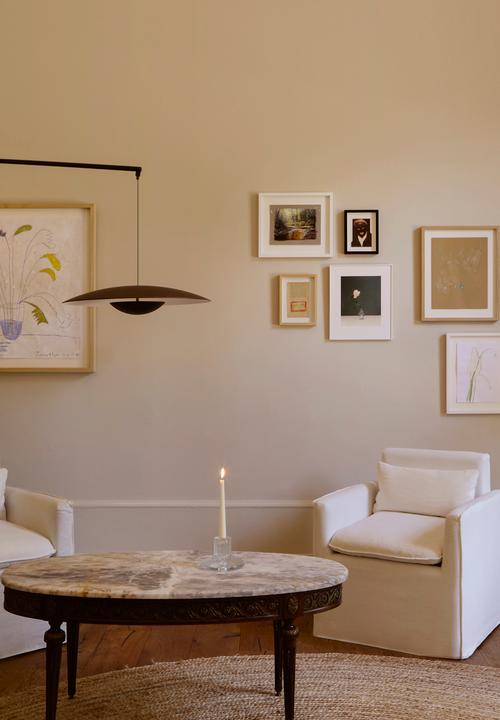 "I know at the time, a few people said 'oh, he's really gone for that minimalist look, the Scandinavian look', but that's really not what I was going for," he adds. His most potentially controversial decision, though, was to remove all of the TVs from guest rooms, "which I don't think probably went down that well," he says. "The idea is that it's more like a monastery and has a calming element."
His favourite place to stay there is the separate four-bedroom lodge, near the main house. But if it's not available, he'll go for room one in the house. "Everyone loves room three though, as there's the huge double baths and gigantic walk-in shower," he says.
The project doesn't end with Boath House though, as Jonny's got his sights set on locations from Ireland to LA, where he'll likely be creating more of his understated creative spaces. Just don't call it a hotel.