Totnes ticks all the boxes for a countryside escape; rolling hills, historic buildings and local weekly markets. But the old market town sets itself apart with its laid-back and rather bohemian feel, its fiercely proud ethos of independent-only shops (it famously prevented a Costa opening), a thriving music and arts scene, and a love of organic farming and self-sufficiency. In a bid to tackle climate change it became the UK's first Transition Town in 2006, and is now a blueprint for the global movement, while also becoming a mecca for ecologically minded businesses to open up shop here. From the UK's first organic pub with rooms to a vineyard with 40 years experience, this is how to spend a weekend in Totnes.
Where to Stay
The UK's first organic pub with rooms opened in 2019, and follows an ecological approach in all areas of the business. As the brainchild of Geetie Singh-Watson (the partner of Riverford's veg boxes founder, Guy Singh-Watson) sustainability is truly at the heart of everything at the pub.
Like the rest of the pub downstairs, the nine rooms are charmingly rustic, but it's not just about the aesthetics. Walls are lime plastered, the paint is eco, furniture is secondhand, bathroom products are organic and bedding is made from natural fibers, wool from nearby Dartmoor, and anything new was created by local artisans.
Far more than just a hotel, the entire 1,200-acre Dartington estate was renovated by Dorothy and Leonard Elmhirst in 1925, who set up several educational projects on the estate too. Now owned by the Dartington Trust the duo created, their ethos continues as the estate is run as a social enterprise and drives positive change in the community through courses, open-air theatre productions, talks, and festivals.
The hotel is lovingly described as more of a 'venue with rooms' and is set inside the medieval Grade 1 listed building. Rooms are simply decorated, with their most striking feature being the original stained glass windows. Outside in the extensive formal gardens, find sculptures by Henry Moore and Peter Randall-Page.
Where to Eat and Drink
Specializing in its unique wood-roasted Italian coffee, The Curator Cafe's breakfast classics have been given an Italian touch with the likes of focaccia, potato rostis, and its Italian house style of beans. On a sunny day sit outside, or if you're on the move, grab a breakfast bap and a cup of its top-notch coffee to go.
Food is taken seriously at The Bull Inn, as is its level of transparency. So much so that it has its own (rather a tongue in cheek – but also deadly serious) ''no bull' list of rules relating to its food provenance.
These include the menu being led by its suppliers and what's in season, everything being organic, and priding itself on what it calls 'sensible portions' – not too big, and not too small. It's foremost a vege.
Sitting on the edge of Dartmoor National Park, just a few miles away from the center of Totnes, Emilia Ashburton is a little slice of a Bologna-style osteria. Owners Clare Lattin and Tom Hill (the duo behind London's Duck Soup restaurant) opened its doors in 2022, and have already deservedly secured a Michelin Bib Gourmand award. From the daily changing menu, expect dishes like tagliatelle or pork and pistachio ragu, as well as an 'offal of the day special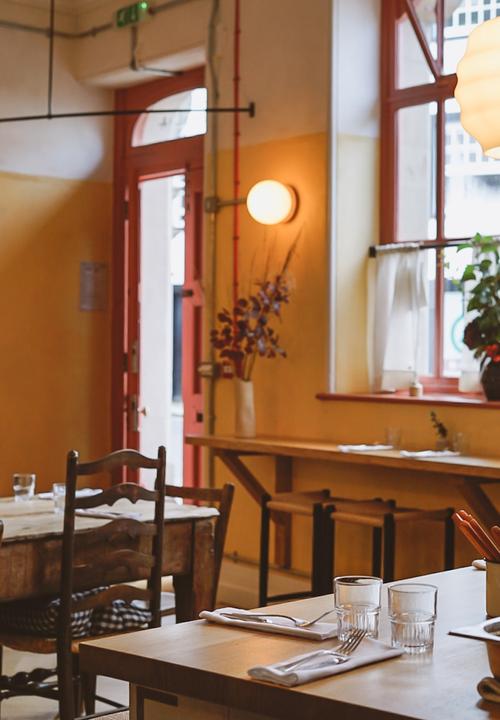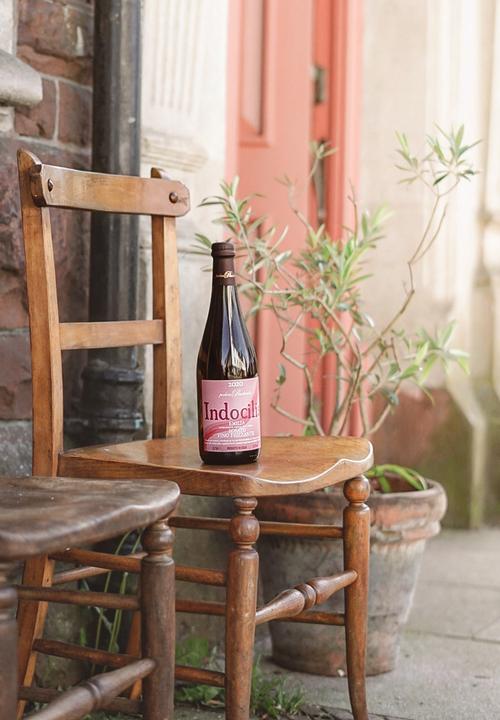 Where to Shop
At the top of the high street, near The Bull Inn, this independent record shop has been beating the vinyl drum since 1994. Back then, it also sold and rented DVDs, but it's the music arm that thrived. It offers up an eclectic musical mixture of what it calls "new and not new" music across everything from jazz to country and techno to rock, so you might just happen to come across your favorite vinyl from way back when.
Ben's Farm Shop is another export from the Watson family and has been going for an impressive 40 years, which celebrates good farming practices and the exceptional food it creates. Much of the fresh produce comes from Riverford, the nearby organic 350-hectare family farm, which they've farmed for 60 years. After making sausages from pigs on the farm, Ben sold them at Totnes market which created the idea for the shop. There are now four across Devon, and inside you'll find wonderfully bright veg that's imperfectly shaped, unusual varieties, plus plenty of store cupboard dry and tinned organic food too.
The Market…. Totnes Market
As a historic market town, Totnes has managed to keep its weekly markets thriving. Taking place in the aptly named Market Square (also known as Civic Square) on Fridays and Saturdays around 60 stalls offer up food and antiques, from locally made honey and cake to vintage clothes and antique furniture. There's also a monthly Totnes Good Food market on the third Sunday of the month.
Taking the accolade of the first zero waste shop to open in the UK back in 2017 is no small feat. The food's organic, and you can buy it in bulk, without the plastic. It's now a concept that's inspired plenty of similar shops around the UK and even the world and gave legs to the zero waste movement. There are plenty of snacks and plastic-free homewares too if you don't want to buy in bulk.
What to See
One of the best ways to see an area is often not from land. Take to the water on the historic 'Kingswear Castle' paddle steamer boat. Built-in 1924, it's since been restored and is the last coal-fired paddle steamer of its kind in the UK. Starting from Totnes, the leisurely trip heads down the River Dart to Dartmouth taking in its beautiful scenery, making it easy to see why it's nicknamed the English Riviera.
The south-facing edge of the River Dart provides the perfect terroir for Sharpham Wines, which began 40 years ago and is one of the pioneering English vineyards. Take a casual self-guided tasting with the help of some notes from the experts, or opt for a group-guided tour and learn more about the vineyard and winemaking process. Whichever you choose, the on-site bottle shop ensures you'll leave with your top pick. There's also the vineyard's restaurant, Circa, inside the old stone milking parlor which serves up dishes based on what's available from the estate and nearby.
For the highest views in town, climb the 13th-century Totnes castle which gives panoramic vistas over the River Dart. Walk around its moat, albeit filled with grass and not water, then find a shaded spot for a picnic after stocking up at Ben's Farm Shop for delicious provisions.