For city dwellers, come summer time, towering buildings and masses of concrete, metal and tarmac can create what feels like an oppressive bubble of circulated heat. Instead, the best solution to beat the rising temperatures is to head to the south west and enjoy that cooling sea breeze.
Cornwall's coastline has long been the ultimate summer location, not only for its beautiful wide sandy beaches, but its excellent restaurants, extensive coastal walking path and laid back attitude. Its slightly lower temperatures and beaches make cooling off easy with a sea dip.
But the Cornish coast is on the opposite side of the country to the capital, and during the summer is the busiest time to visit, so roads can be busy and congested and public transport isn't the easiest way of getting around the county. So, breaking up the trip there and back not only means you get to see more of the beautiful south west, but makes it more relaxing too.
These are the stops to make on a circular road trip from London to Cornwall, taking in Somerset and Devon too.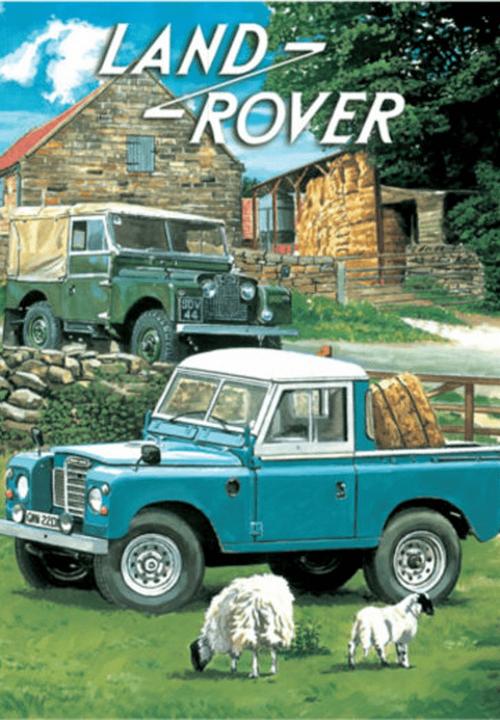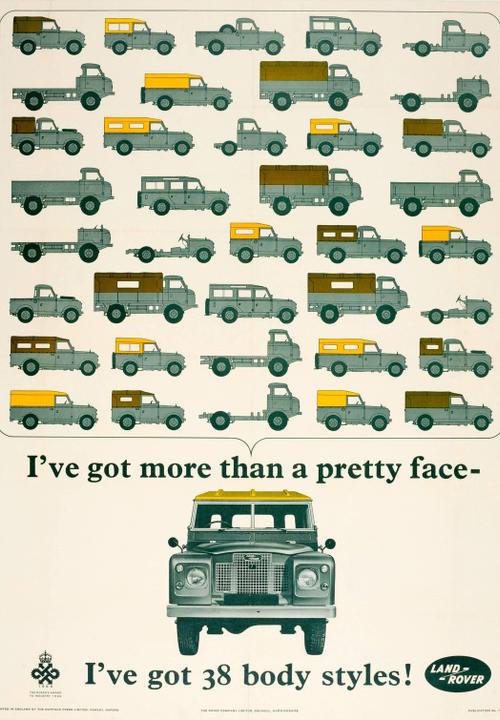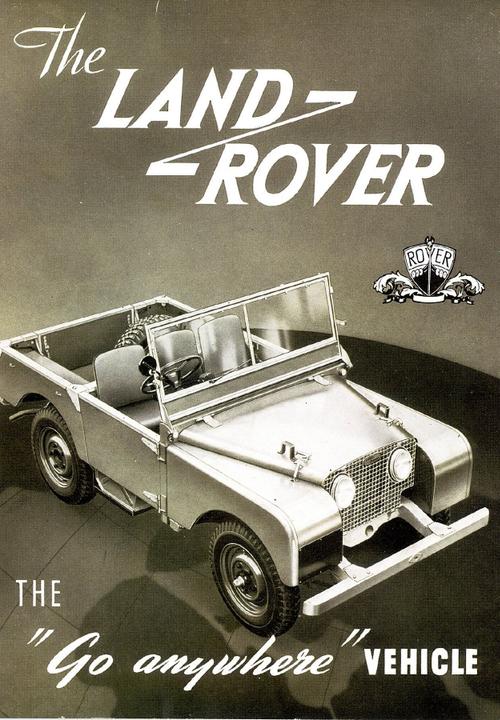 The Three Horseshoes, Batcombe, Somerset
Chef Margot Henderson has taken a leap from her usual London location and opened a new pub with rooms in the village of Batcombe in Somerset. The 17th century inn has been completely refurbished and the five rooms upstairs feature the pub's original historic beams, a neutral colour palette, and some well-placed freestanding baths that overlook the windows. The menu features her signature rustic dishes, like rabbit pie and champions all that's produced in the nearby area too. It's still a local's pub though, so as well as hotel guests, there's also those popping in for a quick pint, too.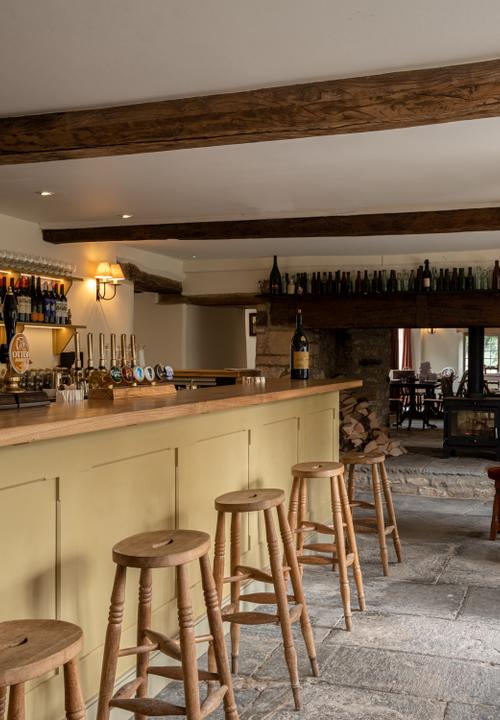 Glebe House, Southleigh Devon
Based on the Italian idea of agrotourismo, which is all about having a small restaurant to show off the great produce from your small holding, and having a bed to stay in after eating, Hugo and his wife Olivia turned Hugo's family farmhouse in east Devon into a beautifully welcoming B&B. But it's far beyond your average B&B. The interiors are a wonderful mismatch of handpainted wall wallpapers, vintage furniture, original artworks and trinkets. Almost all of the food is either grown or reared onsite, or comes from very nearby in Devon. Hugo trained as a chef and worked in London. Breakfast uses excellent bacon from pigs from the farm, Hugo's own homemade brown sauce, and everything's cooked on the original farmhouse Aga. The newest addition to the farm is a beautifully decorated little wood cabin, along with plenty of experiences from catching mackerel on the beach to pasta making.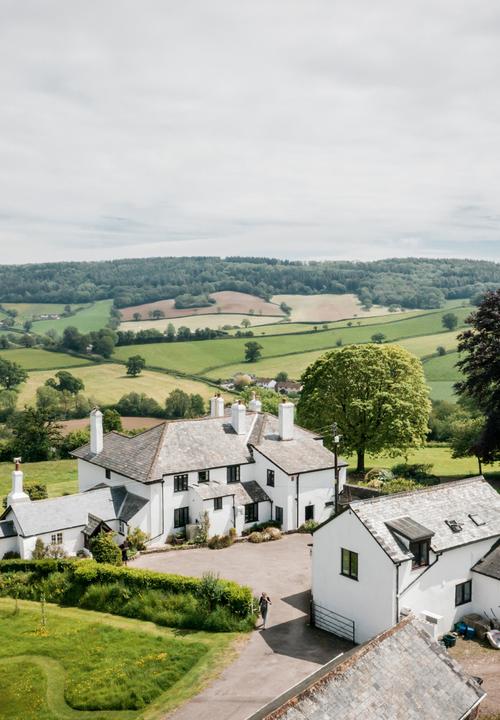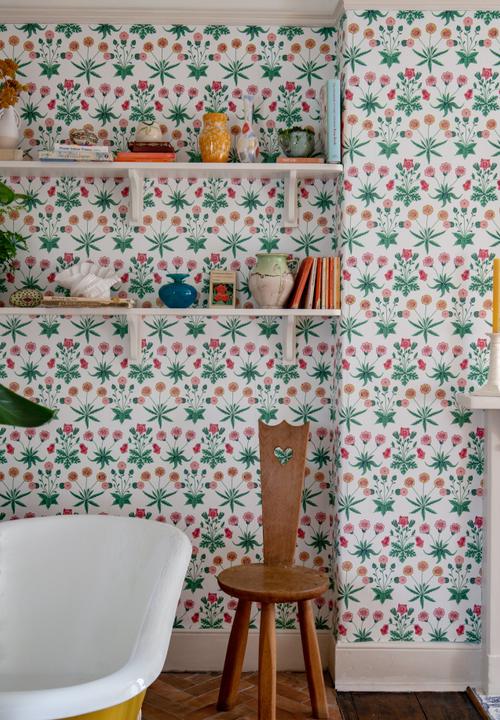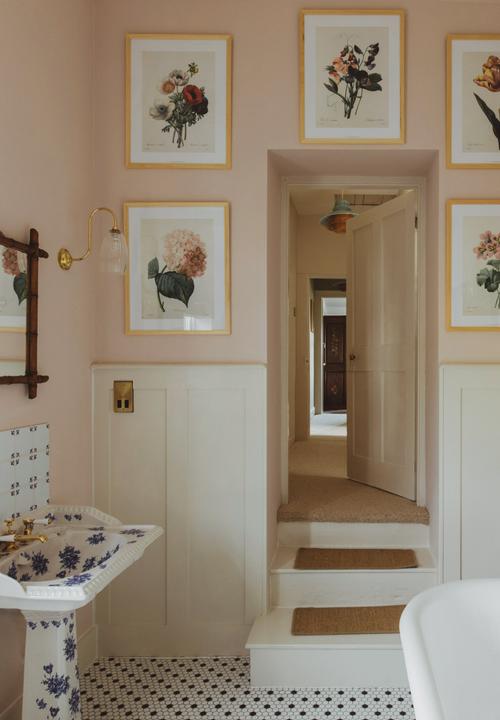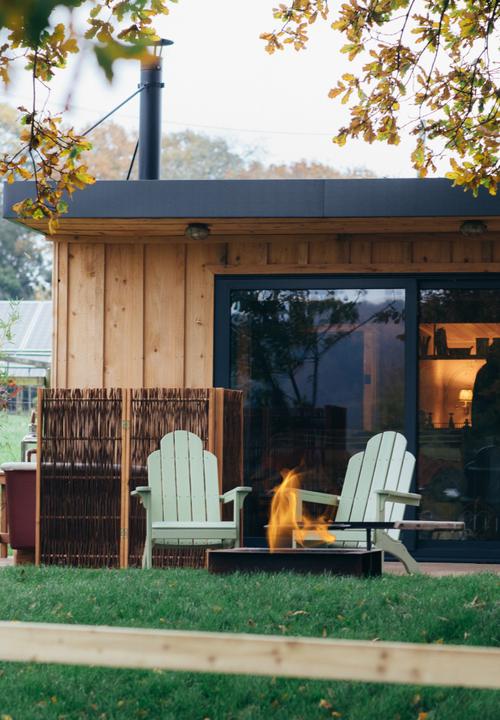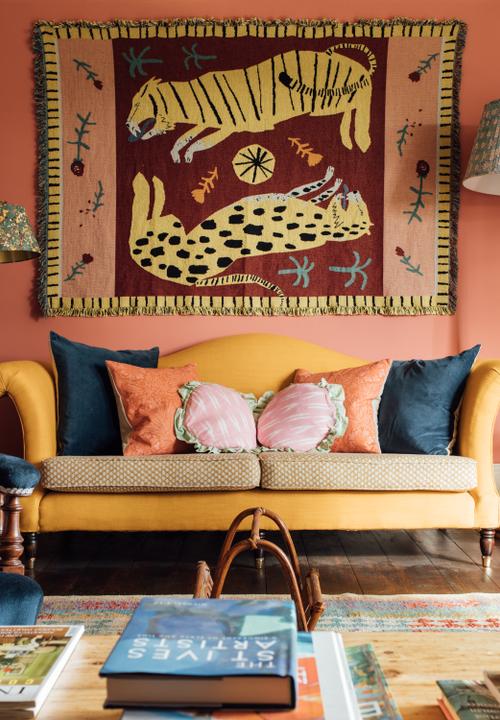 Hotel Endsleigh, Tavistock, Devon
Formerly an 18th-century hunting lodge, and the home of the 6th Earl of Bedford and his wife the Duchess of Bedford, Georgiana Russell, Hotel Endsleigh is set within 100 acres in the Tamar Valley and is a peaceful little snippet of enchanting English countryside. Brought back to life by hotelier Olga Polizzi – who also owns Tresanton Hotel in St Mawes – its surrounded by woodlands and formal gardens created by Humphry Repton in the 19th century, which are Grade 1 listed, while there's also an arboretum, follies, a waterfall, rockeries, and a croquet lawn. Inside expect plenty of regency flair, along with original period design, including the great hall, plenty of dark wood paneling, huge fires, and a library. There's a real sense of stepping back in time but with all the modern luxuries.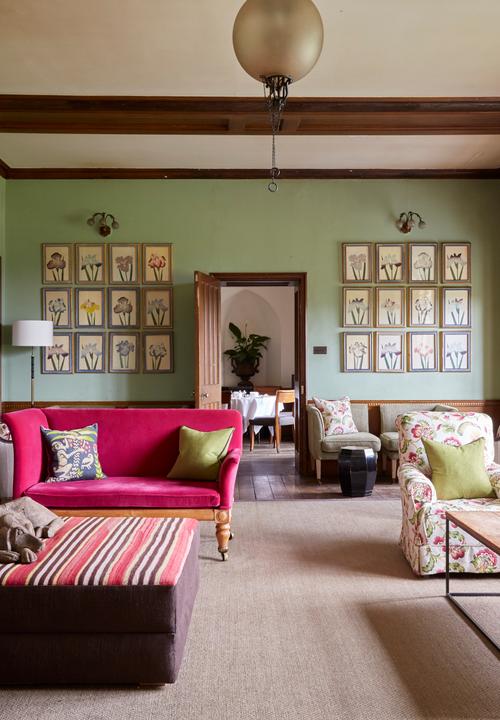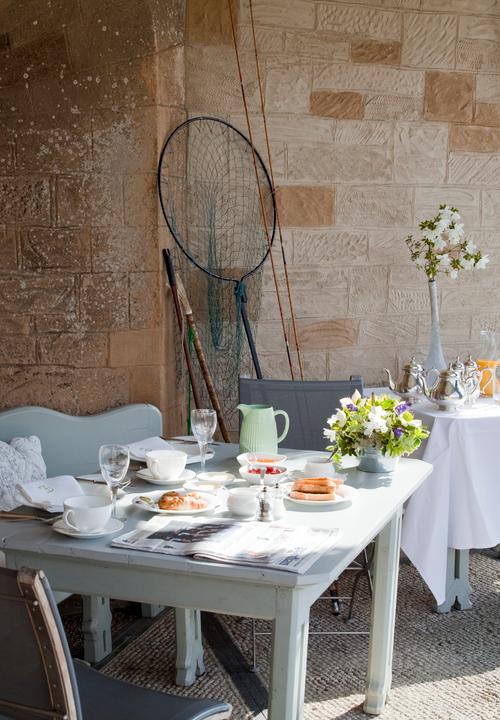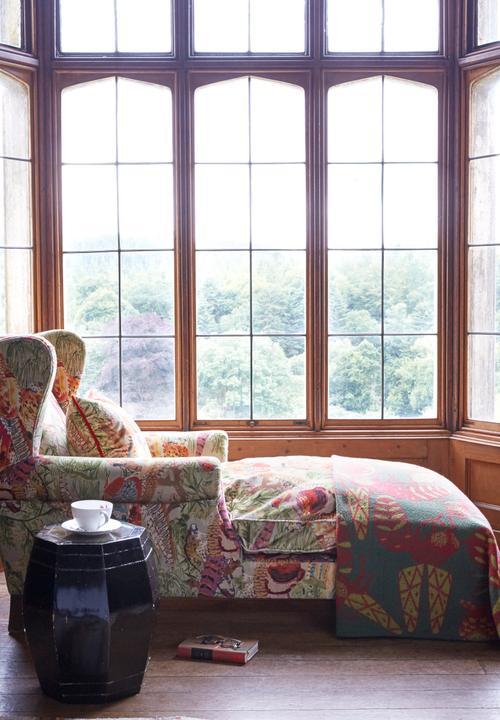 Coombeshead, Lewanick, Cornwall
Coombeshead is one of Cornwall's best examples of field to fork eating. Set up by Tom Adams and April Bloomfield, formerly of the Spotted Pig in New York, provenance is truly at the heart of everything done here. It's famed sourdough bread – also made on site, and is a must to take home – is used In restaurants around the south west, as well as London. Of course it features heavily in its own restaurant too, set off the farm's courtyard. Stay in the farmhouse or one of the other rooms for a stop over in the north of Cornwall, before heading further south in the county. Or pop in for lunch and eat sausage rolls, its incredibly moorish Mangalitza ham, cheese, pickles, pork pies and other picnic type snacks.
Trevibban Mill vineyard, near Padstow, Cornwall
Also in the north, but this time on the coast is Trevibban vineyard. As well as making its own excellent wine, including a rather fun pet nat, it also has apple trees and makes its own cider. It previously only had small plates to share while you do a self-guided tasting of either the wine selection or the cider. But this year, Barnaby's restaurant, which usually resides in the nearby town of Padstow is running a popup here. Owners of the restaurant, Rick and Katie Toogood, also own the famous Prawn on the Lawn restaurants both in Padstow and Islington, north London. There's also a few guided tours of the vineyard to choose from.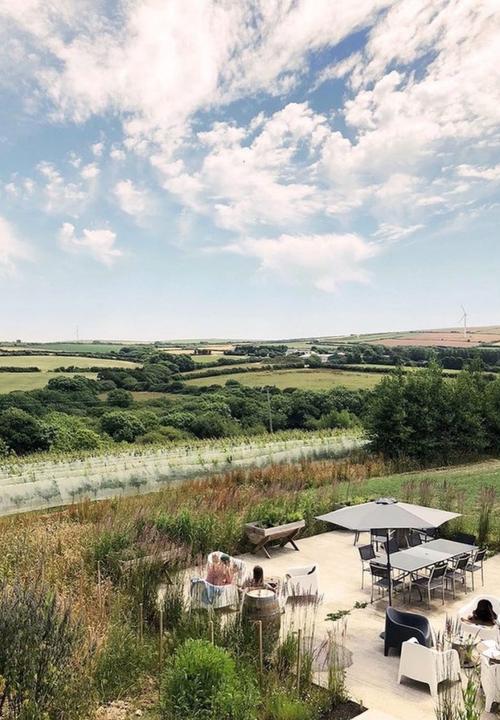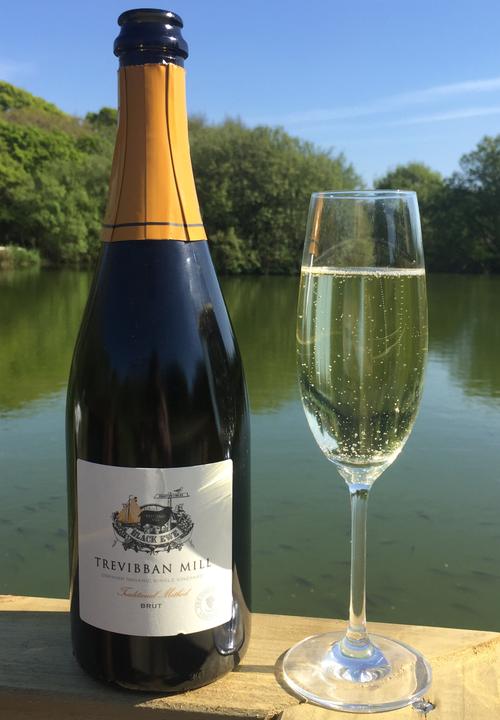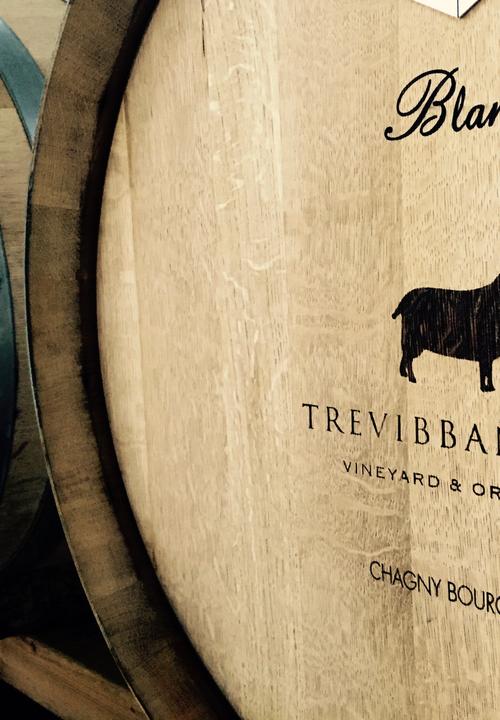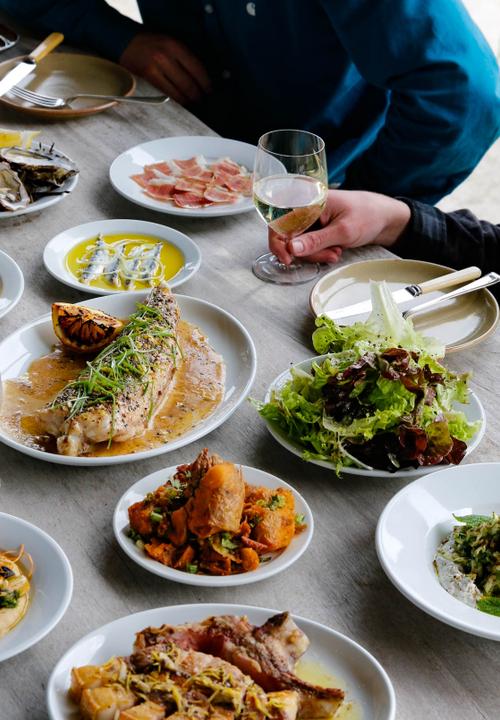 Idle Rocks, St Mawes, Cornwall
The picturesque village of St Mawes may be small, but it's mighty as it has some of the best hotels in Cornwall. Originally an Edwardian Inn, the Idle Rocks hotel is set just above the water and one of its best features is its south facing terrace. Honouring the village's yachting history, many of the rooms overlook the harbour with its fishing and sailing boats, so guests can keep an eye on the waterside action. The hotel's restaurant has a nine course tasting menu (as well as a la carte) showcasing the best seafood and local produce. If you're here more than one night, head to The Watch House for dinner, a minute's walk from Idle Rocks.
Holm, South Petherton, Somerset
On the way back to London, break up the journey again by stopping in Somerset. If you've already done Bruton, then head to the nearby restaurant Holm for lunch. Set in South Petherton it's the first out-of-London restaurant from chef Nicholas Balfe, who still owns the restaurants Levan and Larry's both in Peckham, southeast London. The honey-coloured building is a former bank and the old vault has been repurposed as the wine cellar. The food is excellent with a strong focus on sourcing locally, much of which is done between grower and owner, cutting out the middleman, while it's good value too, keeping the appeal to locals as well. Rooms are in the making, so soon it will be a full stopover point in the journey.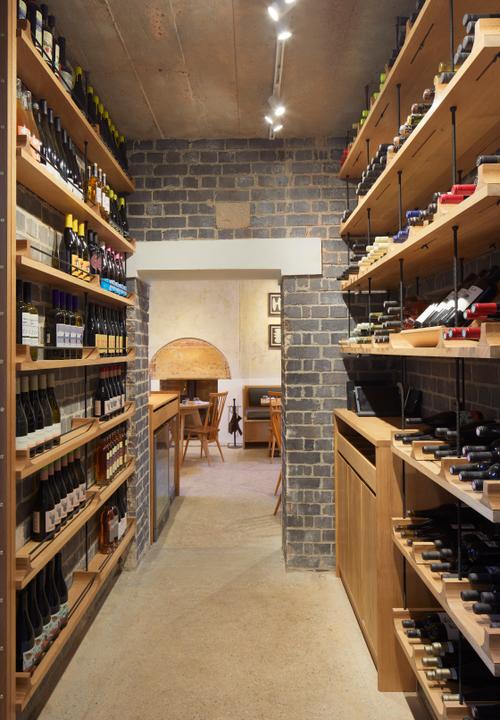 The Newt, Hadspen, Somerset
This countryside estate is really something special, and is well worthy of a stopover where you can easily spend two days. The 17th century Georgian manor house has been converted into a beautiful contemporary hotel which has kept its historic spirit. The impeccably manicured gardens are extensive with plenty of innovative design to engage even the most reluctant of green fingered people. Set within the gardens is the restaurant, which uses much of its own grown produce, including its own cider made on site, then walk it off around the beautiful woodlands to round off a well executed road trip.