Where To Go In February
From storied ski hotels in the 'Queen of the Dolomites to a new beachside beauty on a lesser-known Indonesian island, Kate Lough handpicks the best destinations for a mid-winter getaway.
Lamu, Kenya
A magnet for curious travelers since the 60s, the Kenyan island of Lamu has played host to everyone from rock stars to royals since — all seduced by its stirring blend of beautiful beaches tipping into the Indian Ocean, melting pot culture, and 'pole pole' (slow down) lifestyle. Spend your days exploring the authentically Swahili Lamu Town, or exploring the turquoise waters on a traditional dhow. The place to stay is still the Peponi Hotel, which has been at the center of the Lamu scene since it opened in 1967 with just four rooms. It has expanded to include 28 rooms, but its singular charm remains intact — as does its nightly cocktail hour where Lamu's great and good gather for sundowners.
Marrakech, Morocco
The weather in Marrakech hovers happily around the low 20s in February, making it a wonderful time to escape to the Red City for a few days. We always prefer to stay just outside of the main hustle and bustle of the Medina at Jnane Tamsna. It's just 10km from the airport, which is ideal if you don't have time for a long break; but its nine acres of lush grounds are a true oasis. Our favorite to book is the Jnane Villa, which has five bedrooms to fill with friends, its own private Mediterranean-style garden, and an elegant pool — plus a roaring fire in the living room for any chilly nights. The food is also excellent, with most of the fresh ingredients sourced from the hotel's natural larder with its herb gardens, olive and lemon trees, date palms, and vegetable beds.
For more tips on Marrakech, read Charlotte Rey's insider guide here.
Bequia, Grenadines
Imagine a laid-back, low-key Mustique and you have Bequia: the scent of palm and almond trees swaying in the breeze, gentle beaches, charming restaurants, and the easiest-going vibe in the Caribbean. Stay at Bequia Beach House, the island's smartest hotel which presides over Friendship Beach and is utterly relaxed. Opt for a waterfront suite and settle into a deliciously slow rhythm of doing very little: pausing only to eat lobster at BBQ night or visit the beach bar. If you feel like exploring in the evening, take a taxi to Fernando's Hideaway for a candlelit dinner.
Dolomites, Italy
The Dolomites are perfect for winter sports enthusiasts who also like their mountain breaks to come with a side order of gastronomy and second-to-none scenery. Start in Corvara, an absurdly picturesque and high-up town in the UNESCO-rated Alta Badia region, which is ringed by the Stella Massif. Stay at the family-run La Perla, which is renowned for its exceptionally warm service, classic Ladin style, and its four restaurants — make a booking at the Michelin-starred La Stüa de Michil. Next, head to the Rosepetra, a spa hotel that takes its name from the beautiful pink rocks of the Tofane Massif, which it overlooks. It is a few minutes from Cortina d'Ampezzo, known as the 'Queen of the Dolomites'. There are 120km of slopes to conquer nearby, including the famous Armentola run. After a day in the great outdoors, the superb spa awaits.
For more tips, read our Cortina and Alta Badia insider guides.
South Tyrol, Italy
The South Tyrol region is known for its authentic culture, excellent Italo-Austrian food, and Mediterranean climate. Take a road trip to admire its spectacular scenery, with your first stop in Sterling. Italy's northernmost town where medieval palaces and grand boulevards mingle with a mountain vibe, is also home to Ida, a collection of 14th-century townhouse apartments. Ask owners Veronika and Daniel for the 'Stube' and marvel at the star-ribbed vaulted ceilings and frescoed columns. You will love the couple's wine bar, which is just around the corner from Ida. Next, it is onto buzzy and creative Bolzano, where you should bed down at the stylish Parkhotel Mondschein. Its Art Nouveau balconies, ancient stone stairs, and modern furnishings are the perfect base for exploring the surrounding culture, vineyards, and restaurants.
For more tips on Bolzano, read our insider guide here.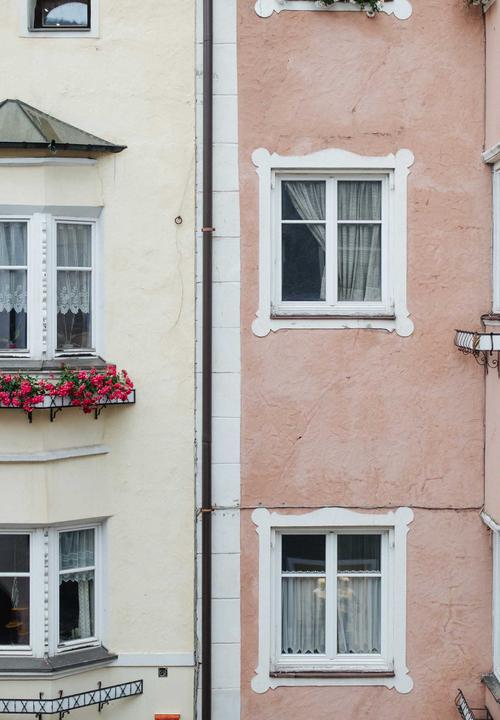 Lech, Austria
Lech will forever be one of our most loved alpine destinations: an authentic Arlberg mountain village with elegant hotels, fantastic restaurants, and world-class skiing conditions that are perfect in February. One such elegant address is the Kristiania, a chalet-style hotel with 28 rooms where you are in the best possible hands. Located five minutes from the slopes and overlooking Lech and the surrounding peaks, it has a superlative spa for post-piste relaxing treatments as well as a first-class restaurant helmed by Malcolm Praun and his collective of young chefs that marry traditional alpine cooking with Argentinian cuisine. After dinner, it is all about nightcaps in the Red Bar. We also love Knappaboda's spacious apartments where you can enjoy a unique long-stay experience in Lech.
For more tips on Lech, read our insider guide here.