Where to Eat
Les Enfants du Marché is not new — it's been around for a while. What is new is the menu. Everyday. What's great is the vibe: casual, yet elegant with counter and high-top dining. On a sunny day, it can't be beaten, with excellent people watching and a cool team whipping up creative seasonal food not seen on every menu. Expect dishes such as asparagus with stracciatella and an apple-like citrus compote, alongside natural and conventional wines. Allow yourself at least an hour and a half here, then pick up fresh produce, bread, and groceries from the market shops. An afternoon very well-spent.
Sushi Shunei is a unique dining experience in the heart of Montmartre. It has a minimalist design, featuring light wooden furnishings and a long counter facing the chef. There are two set menus you can choose from – one with a selection of nigiri sushi; while the omakase includes sashimi and grilled fish. 3 rue Audran, 18 arr.
A Few More of Our Favourites
French Classics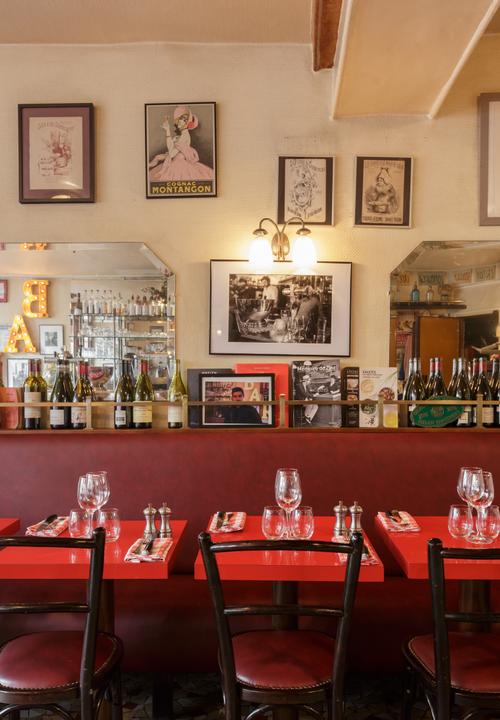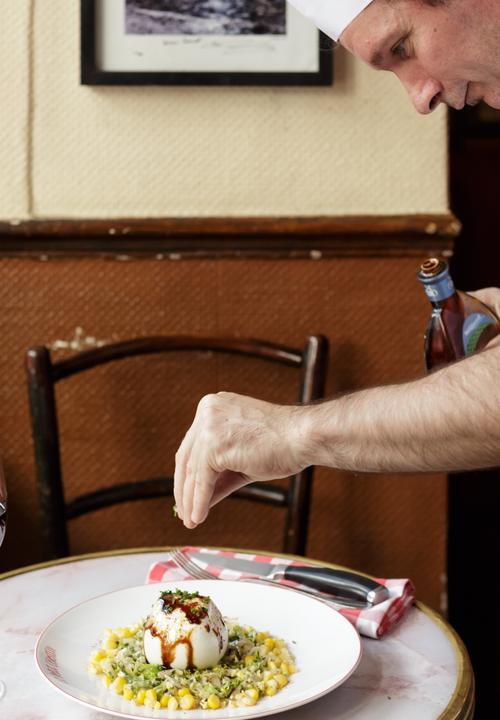 Bar/Cafe/Breakfast
Cafe Charlot is our to-go spot in the Marais for breakfast and lunch. 38 rue de Bretagne, 3 arr.
Cafe Bonaparte is situated in one of the most picturesque squares in Saint Germain. Great for an easy lunch and people-watching. 42 rue Bonaparte, 6 arr.
Bar de La Croix Rouge in Saint Germain serves amazing sandwiches. 2 Pl. Michel Debré, 6 arr.
Where to Stay
Chateau Voltaire is our favorite address to stay in the 1st arrondissement, 55-57, rue Saint-Roch, 1 arr.

Hôtel National des Arts et Métiers offers innovative design, a great rooftop bar and restaurant, hidden behind a classic Haussmannian facade in the Marais. 243 Rue Saint-Martin, 3 arr.

Hôtel Particulier Montmartre is an intimate address in the 8th, a haven of greenery and the former home of the Hermes family — it's a slice of the French countryside in Paris. 23, Avenue Junot, Pavillon D, 8 arr.
What to See
Roland Garros 2023
The French Open, also known as Roland-Garros is one of the most important tennis tournaments and is held over two weeks every year at the end of May. This year, it kicks off on May 28.