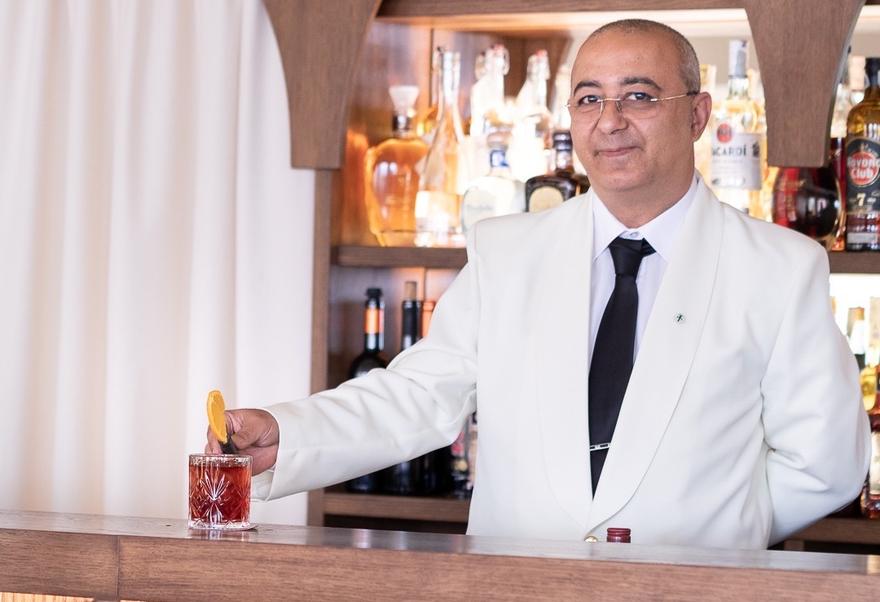 The Italian Summer Cocktails Of The Season
Here are five cocktail recipes from our favourite Italian hotel bars.
To kick off the mediterranean summer, we asked five of our favorite Italian hotels for their signature summer aperitif. Here they share their in-house recipes for our readers to enjoy. Starting in the Amalfi Coast..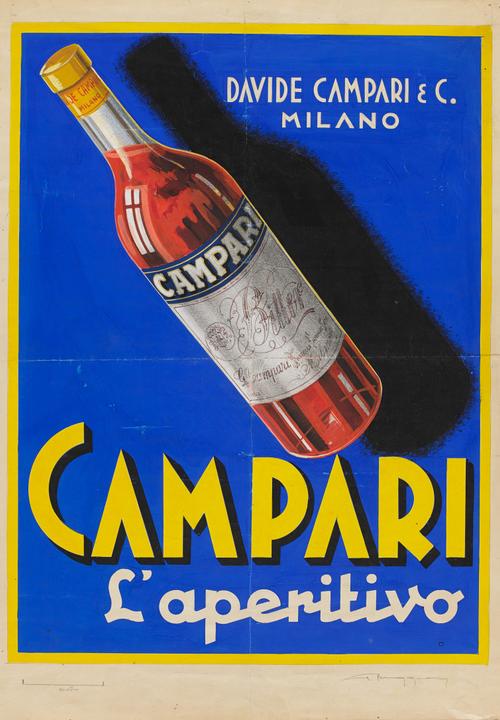 "IL SIRENUSE" at Le Sirenuse, Positano
Ingredients:
30 ml Sloe Gin
30 ml Gin
20 ml Succo di limone
10 ml Campari
10 ml Honey
Top Champagne
Instructions:
Fill a shaker tin with ice and add the sloe gin, gin, lemon juice, Campari, and honey water
Shake all ingredients
Pour in a highball glass filled with ice
Top up with champagne
Garnish with a lemon peel
Le Sirenuse cocktail is served at Aldo's Bar and the pool bar at the hotel.
©Roberto Salomone, Brechenmacher & Baumann
"BREATHE" at Mezzatorre, Ischia
Ingredients:
40 ml Grey Goose
20 ml Vermouth del Professore
10 ml Lime juice
10 drops Angostura
Teaspoon of sugar
Garnish: 1 Maraschino cherry and orange peel
Instructions:
Take an old fashioned glass
Add a teaspoon of sugar with 10 drops of angostura and 10 ml fresh lime juice and stir
Add 40 ml grey goose vodka, 20 ml Vermouth del Professore and stir
Add ice and at the end garnish with 1 maraschino cherry and orange peel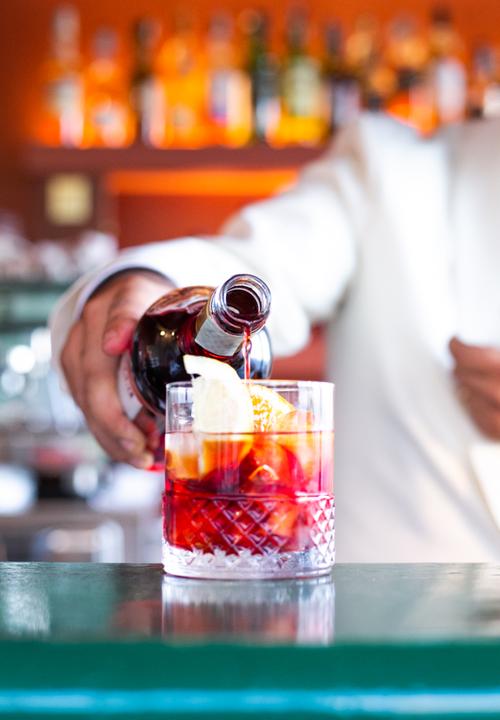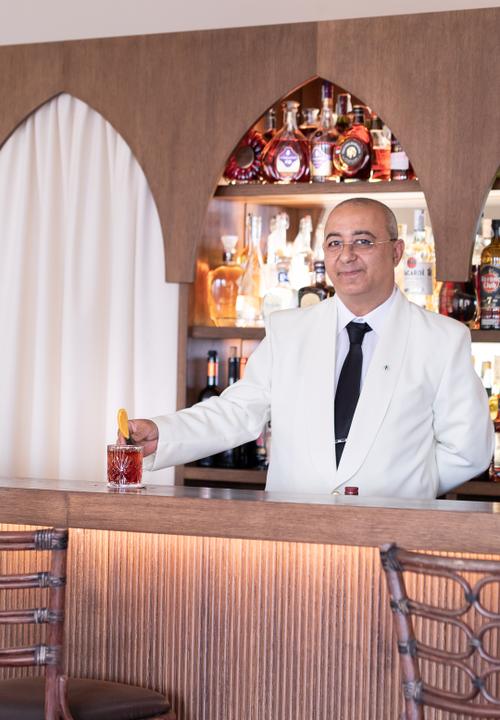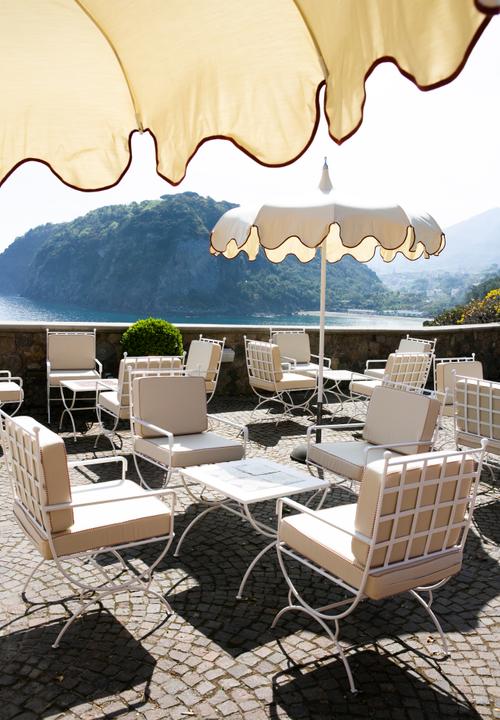 "TELLER" at Il Pellicano, Porto Ercole, Tuscan Coast
Ingredients:
⅓ Antica Formula Carpano Red Vermouth
⅓ Bitter Campari
⅓ Plymouth Gin
1 Splash of original Chinotto
"ON THE CLOUD NINE" at Castello di Vicarello, Maremma, Tuscany
Ingredients:
45 ml Cachaça
15 ml Vodka
15 ml Lime juice
30 ml Mango puree
Ginger beer splash
Instructions:
Shake cachaça, vodka, lime, and mango
Pour into an asti cup and add a splash of ginger beer
Finish with sugar air
"BELLINI" at Villa Cipriani, Asolo, Treviso
The Villa Cipriani Asolo signature cocktail par excellence, is the much-loved Bellini, a long drink belonging to the category of sparkling cocktails, made with prosecco and fresh fruit. Its fresh and sparkling taste makes it one of the most appreciated and requested cocktails by the guests of Villa Cipriani. Perfect as an aperitif cocktail, it can be accompanied by a variety of appetizers.
Ingredients:
1⁄4 Purea di pesche bianche/White peach puree (5 cl)
3⁄4 Prosecco (15 cl)
Instructions:
Prepare the peach juice by washing, cutting, and mashing the fruit with all the peel, pour the peach pulp into a flute, add the prosecco according to the proportions, and mix.