84 Rooms Founder Sebastian Schoellgen shares his favorite places to eat and stay, and how to make navigating this area with a breeze.
1. Stop: Lake Como
Fly into Milan Malpensa or Milan Linate. Rent a car at the airport (Recommendation: Fiat 500 Cabriolet). You can expect a 45 minutes drive from Malpensa or 1 1/2 hours from Linate.
Stay at the super picturesque Relais Villa Vittoria in the little village of Laglio, which is also the home to George Clooney. The hotel is remarkable for its elegance and attention to every single detail. There is a pool, a large garden on the lake, a beauty spa, a bar and a wine-bar bistro, and a panoramic terrace where breakfast is served. Don't miss a visit to Villa La Cassinella, a stunning lakeside property on the western shores of the lake with an impressive garden.
Read our complete Lake Como Insider Guide.
2. Stop: Ligurian Coast
It's a 2 /1h drive to our next stop: Santa Margherita Ligure, one of the most beautiful and authentic coastal villages in Northern Italy, situated right next to ritzy Portofino.
Stay at Grand Hotel Miramare, an elegant hotel with beautiful poolside and luxurious rooms. From here it's only a 5 minute drive to the beaches (try Paraggi) and to Portofino. It is also a great base to explore Cinque Terre.
3. Stop: Pietrasanta & Forte dei Marmi
Drive 1 1/4 hours along the picturesque Ligurian Coast to the art village of Pietrasanta, close to the famous beaches of Forte dei Marmi.
Stay at Albergo Pietrasanta - an institution, located right in the center of one of the most beautiful villages in Italy and opposite our favourite restaurant 'Enoteca. Make sure to reserve a table in advance. Their wine list is second to none.
4. Stop: Montepulciano, Tuscany
Next on our journey is Tuscany. Drive 2 1/2 hours through the beautiful Tuscan countryside.
Stay at our favourite hotel Lupaia, a unique country estate in the heart of Tuscany. Featuring its own restaurant, 12 rooms, a lovely poolside, and great attention to detail. Don't miss their Negroni tasting. Lupais is surrounded by many authentic Tuscan villages like Pienza, Montepulciano & Montalcino.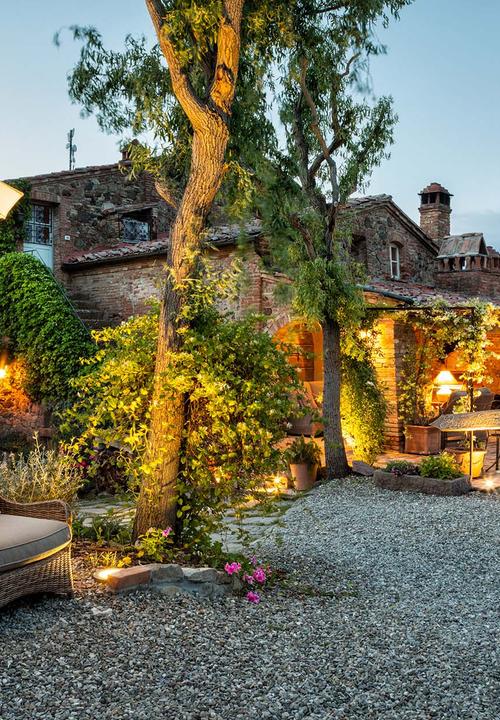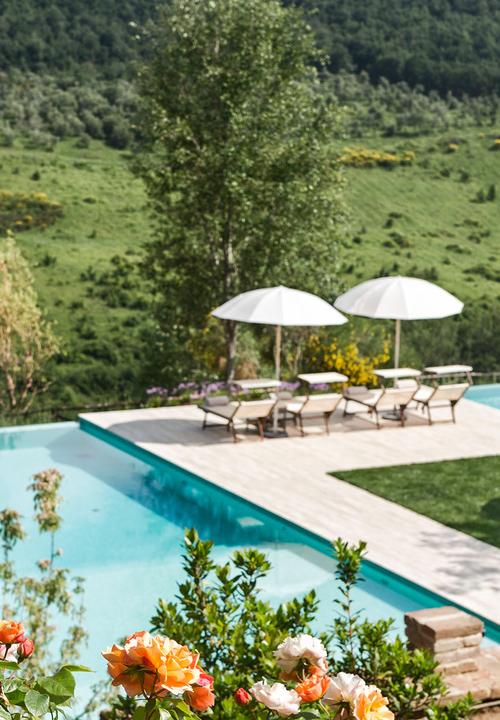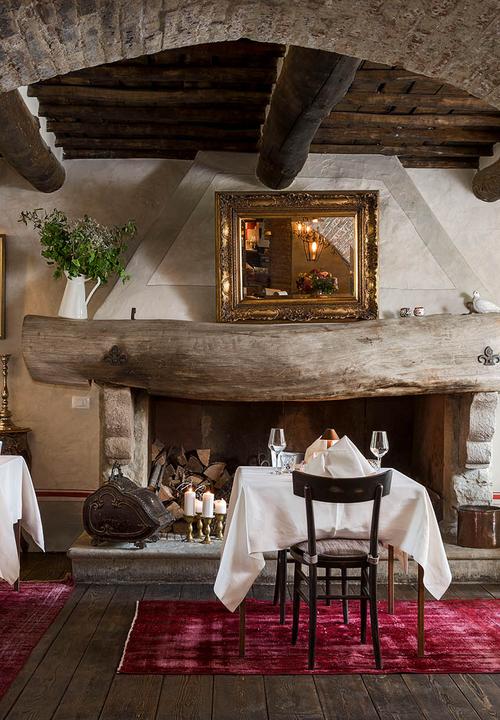 5. Stop: Giglio Island
Leave the Tuscan countryside and head in the direction of the seaside again. Drive 2 hours to Porto Santa Stefano on the Tuscan coast from where you take a 1 hour ferry to the island of Giglio. Important to know: Ferries run on a daily basis, the last ferry leaves at 6 pm during summer months.
The only place to stay is Pardini's Hermitage. Incredibly unique, the island property impresses even the most well-traveled individuals. An experience unlike any other.