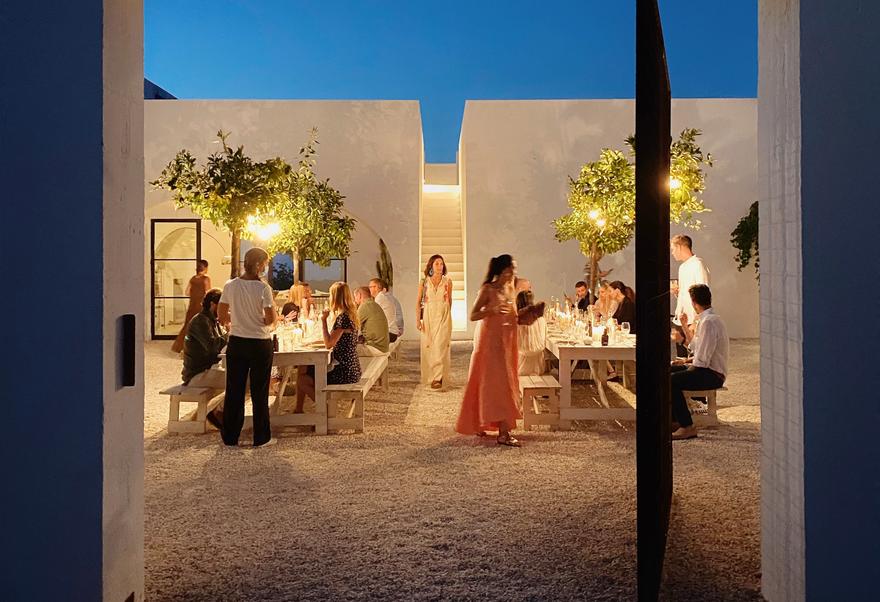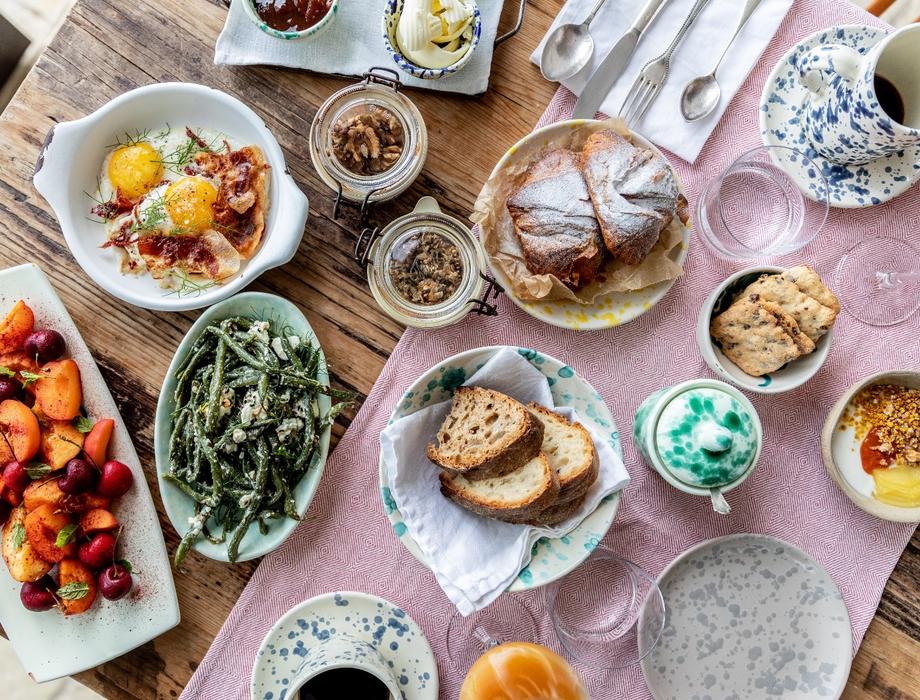 Ostuni
AL SOLITO POSTO Pizzeria with alfresco space. Via Cesare Braico 37.
AL PESCATORE, seafood restaurant. Via Petrolla 1.
MASSERIA IL FRANTOIO Rustic environment, typical farmhouse. Via degli Emigranti 75.
ALTER GUSTO OSTUNI, bakery/Patisserie. Very good pastries and ice cream. Via degli Emigranti 75.
OSTERIA PIAZZETTA CATTEDRALE Elegant environment Contemporary cuisine. Largo Arcid Teodoro Trinchera 7.
CASA CIACCIA Local food on a panoramic terrace. Via Peppino Orlando 2.
OSTERIA MONACELLE, good local food. P.Vincenti, 72012 Ostuni.
CASA SAN GIACOMO, traditional food. Via Bixio Continelli 4.
OSTERIA MADRE Cozy restaurant on the main square. Piazza della libertà 47/48.
HANKY PANKY Cocktail Bar. Via Giosuè Pinto 4.
IL CORTILETTO, good local food, a few minutes drive from Ostuni. Via Lecce 91, 72015 Speziale.
PORTA NOVA Elegant fish restaurant. Via Giovanni Antonio Petrarolo 38.
PARAGON 700 Restaurant/Cocktail Bar. Aperitivo and fine dining in the large park of a boutique hotel. Largo Michele Ayroldi Carissimo 14.
TAVERNA DELLA GELOSIA Romantic location on the walls of the old town. Vicolo Tommaso Andriola, 26.
Cisternino
110 CAVALLI MOZZARELLA BAR, cocktail bar. Via San Quirico 24.
IL CUCCO Restaurant/Wine bar. Good selection of natural wine and good food. Corso Umberto I 137.
AL VECCHIO FORNELLO Butcher/Restaurant. Typical "bombette" and grilled meat". Piazza Pellegrino Rossi 21.
GIARDINI 36 Common table – Organic and veg oriented. Via dei Giardini 36.
ZIO PIETRO, butcher/Restaurant. Typical Fornello - "bombette" and grilled meat. Via Duca D'Aosta 3.
Monopoli
ALCHEMICO BAR E COSE, cocktail Bar. Corso Pintor Mameli 1.
LA TORRETTA DEL PESCATORE, fish restaurant. Via Procaccia 191.
LIDO BIANCO Elegant fish restaurant. Via Procaccia 4.
Locorotondo
DA BINA Restaurant. Via Dottor Vincenzo Recchia 44/50.
Martina Franca
CAFFÈ TRIPOLI, historic bar and cafè. Via Giuseppe Garibaldi 10.
MACELLERIA CENTRO STORICO Butcher/Restaurant. Typical "bombette" and grilled meat. Via Giuseppe Garibaldi 4/5/6.
PENSIERI VAGANTI Cocktail Bar. Via Cirillo 22/23.
SALE, cocktail Bar. Via P. Mascagni 8/10.
TRATTORIA DELLE RUOTE, rustic environment in a typical farmhouse. Strada Monticello 1.
Bari
L'OSTERIA DEL BORGO ANTICO Restaurant. Piazza Mercantile, 15.
PANIFICIO FIORE, bakery/best focaccia barese. Via Abbrescia 9.
VETTOR Fusion food in artsy atmosphere. Via Giuseppe Bozzi 73.
PERBACCOPERBACCO, restaurant, and wine bar. Via Abbrescia 9.
EVERYONE AT THE TABLE Altamura, Oria.
Fasano
LA LOCANDA DI MARTUMÈ, typical local food. Via Santa Teresa 36.
I DUE CAMINI- BORGO EGNAZIA Michelin Starred restaurant. Strada comunale Egnazia, 72015 Savelletri BR.
PENTOLE E PROVETTE, contemporary food. Via Musco 37.
SILVÈ, local food. Via Tinella 18.
PESCHERIA DUE MARI, raw fish specialities. Piazza Amati 1.
LA MANNA NEL POZZO Fish restaurant. Viale del Miracolo Snc 72015 Pozzo Faceto (Fasano).
Lecce
300 MILA LOUNGE BAR Restaurant and lounge bar. Sushi – Fusion. Via 47 reggimento Fanteria n9.
3 RANE RISTORO, contemporary food. Via Camillo Benso conte di Cavour 7.
400 GRADI, pizzeria. Viale Porta d'Europa 65.
AL VENTUNO Bar. Ideal for breakfast and aperitifs. Via Giacomo Matteotti 21a.
BROS' Michelin Starred restaurant. Via degli Acaya 2.
CAFFÈ ALVINO, bar. Piazza Sant'Oronzo 30.
LA CUCINA DI MAMMA ELVIRA Local food and natural wines. Via Ludovico Maremonti 33.
PRIMO Michelin Starred restaurant. Via 47 Reggimenton Fanteria 7.
QUANTO BASTA Cocktail Bar. Via Marco Basseo 29.
TRATTORIA LE ZIE, local typical trattoria. Via Colonnello Archimede Costadura 19.
Polignano a Mare
DA TUCCINO Fish fine dining. Contrada Santa Caterina, 69/f.
LA CASA DEL MOJITO Cocktail Bar. Recommended for aperitif. Via Annunziata 19.
MERAVIGLIOSO Michelin starred restaurant. Largo Gelso 16.
MINT CUCINA FRESCA, vegan organic restaurant – Cozy environment. Via S. Benedetto 32.
PESCARIA Restaurant/Street Food. Famous for the octopus sandwich. Piazza Aldo Moro 6/8.
PURO Sushi restaurant. Via San Vito 15/17.
TERRE DI SAN VIT Vineyard / Wine tasting. Contrada Rascinuso, 70044.
Where to Stay
Stay at the fabulous Masseria Moroseta and in case you prefer a private home, check out the Moroseta Villas near Ostuni, ideally located to explore the best of Puglia.