Spending the night or two at a classic country pub with rooms is perhaps the most appropriate way to see the rolling countryside of the West Country. A good pub worth eating at should also be clever enough to be a pub you can stay at, too.
But don't think that just means "a place to bed down in". Oh no, no. Proper 'pubs with rooms' have had plenty of thought, care, design, love and let's face it, money put into these projects. Many of them are labors of love, with painstakingly long renovations of historic buildings.
On the menus expect local and seasonally grown ingredients and produce cooked with flare, while rooms will have their quirky style and character, with plenty of little luxurious details.
They're places you want to relax at, that offer a calming presence away from your usual humdrum. Acting as a rural retreat, they allow you to roam your surroundings, then head back to cozy up around a crackling fire, be fed, and get merry before trundling up just a few stairs to bed.
What's better in life than that? No driving, no long distances. It's simple and convenient, but quietly luxurious.
These are the pubs worth booking a table at and then resting your weary head.
Margot Henderson is one of a trend of chefs who are sprawling out of London and into the countryside. But for Margot, this isn't her first rodeo when it comes to pubs. She's returning to her pub roots as it was at what's largely considered to be the original gastro pub, The Eagle in Clerkenwell, northeast London where she cut her teeth way back when and, met her now husband Fergus. Separately the duo runs restaurants in London, Fergus at St John and Margot at Rochelle Canteen.
Now The Three Horseshoes in the village of Batcombe has just reopened after a sensitive refurbishment that's lent itself to the pub's aged character. But it's been careful to remain a proper country pub though and is still a place for locals as well as others. This area of Somerset has become the go-to part of the county – nearby is Bruton with the Michelin-star restaurant Osip, and in 2021, Nicholas Balfe from London's Levan restaurant opened the excellent Holm restaurant nearby too.
Its five bedrooms are up in the eaves but still have high enough ceilings and plenty of space. Furnished with antique pieces, calming colors, and comfy beds, some have good views with well-placed tubs that make the most of the vista.
On the menu, it's more of Margot's signature rustic cooking, although she's the executive chef, still splitting her time between London and Somerset. Instead, it's St John alumnus Nye Smith at the helm and dishes include the likes of rabbit pie, cured trout, kohlrabi and dollar courgettes, lentils, and sheep's curd.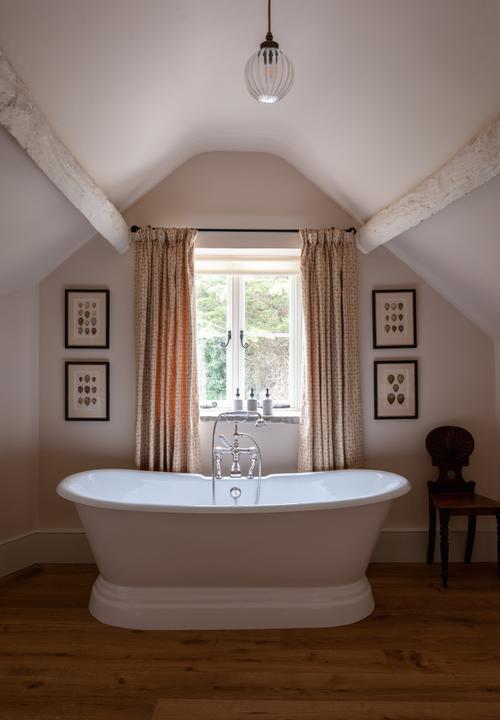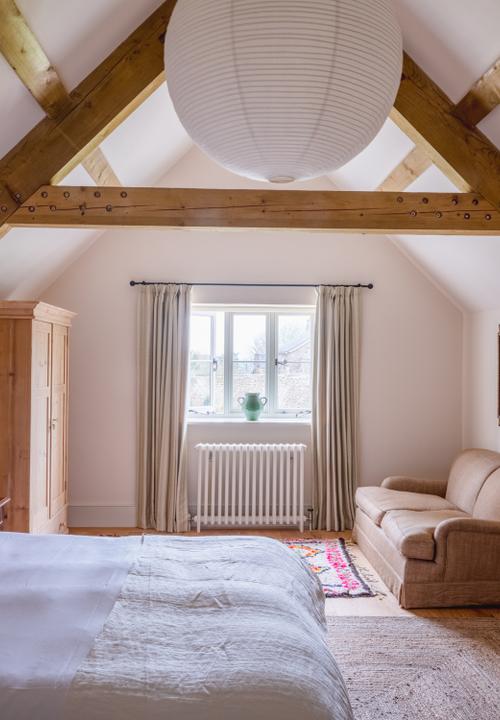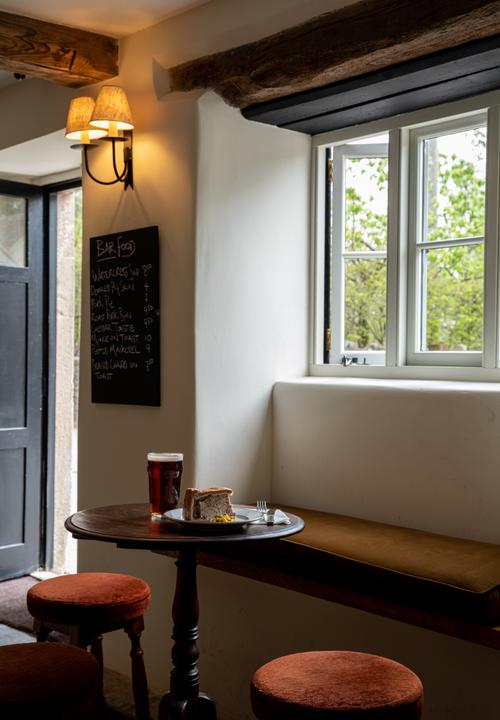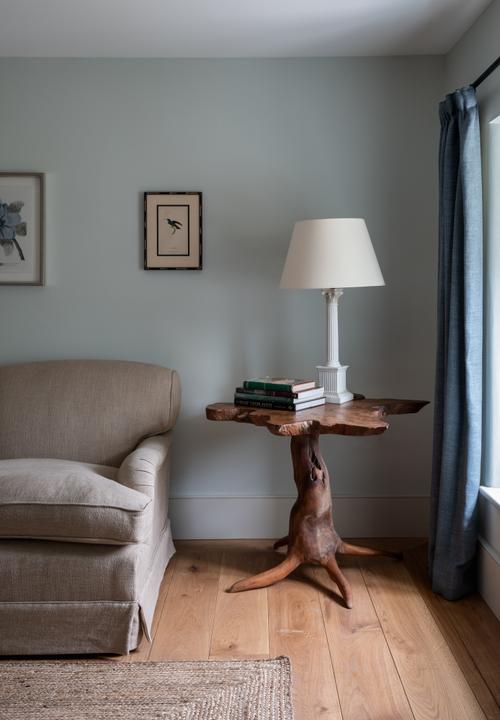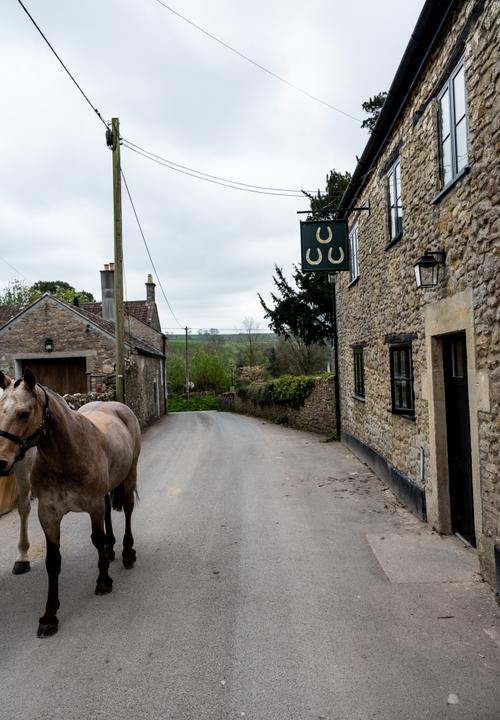 After British-born US tech entrepreneur Michael Birch sold his social media platform, Bebo, for $850m, he bought a rundown pub in 2015. Set in the rural north Devon village of Woolfardisworthy (known locally as Woolsery) it was where he spent plenty of holidays as a child visiting family who lived in the village. Since then, the whole village is benefitting from the investment.
The local pub has been saved from rack and ruin and is once again the hub of the village, the fish and chip shop next door was also bought and done up, and its latest update is rooms. Albeit they're not above the pub, but still in the village and well within walking (or staggering) distance. Each has its eclectic character when it comes to its interior design, from inspired mid-century to pastel retro prints, or bright florals. Most sleep two and a cottage can sleep up to four and are available to book from 23 June.
The pub's interiors mix huge stuffed animal heads on the walls – that are more endearing rather than imposing – with a huge hologram of David Bowie that sets its country interiors apart from its peers. The restaurant end of the building is bright with huge glass ceilings while the pub has low door frames and ceilings and locals that jostle at the bar. Much of the food is grown by the owners too on their nearby Birch farm, including the hogget, with courgette, tomato, and lavender – one of its signature dishes.
The latest iteration from The Chickpea group is The Queen's Head pub – a 19th-century inn set in the pretty village of Broad Chalke, named so for its chalke streams.
It's the fifth pub lucky enough to be given the Chickpea treatment, which is run by ​​Tommy Tullis and siblings Ethan and Jordan Davids, and opened in May this year. The team knows exactly what they're doing when it comes to pub renovations and has a successful formula for their signature look, feel, and menus.
Inside it has all the markers of a country pub; flagstone flooring, dark beamed ceilings, a big central fire, plenty of benched seating, vintage chairs and higgledy-piggledy placed art across the walls. Food includes your usual fare, including burgers, chicken and leek pie, and fish and chips But the pub's more signature dishes include its ​​English Rose veal liver or wild turbot with leek fondant and wild garlic, where much of all their ingredients come from local suppliers.
There are just four bedrooms set in an annex of the pub's courtyard. Rooms are perfectly formed and cosy, with neutral tones and pastel pops of color in either pink or green and include ​​land&water toiletries.
Set in Mells, one of Somerset's most sought-after getaway locations, thanks to its chocolate box-esque look.
Owned by the Beckford Group, it's the sister pub to the ever-popular Beckford Arms in Wiltshire, so expect more of the same here. The traditional 15th-century coaching inn is set around a cobbled stableyard and inside are original flagstones and high vaulted ceilings giving it its distinct old country pub feel.
With eight bedrooms, upstairs the rooms are spacious and bright and have mostly kept their original features, seamlessly juxtaposing old and new. Walls are mostly white, while muted furnishings in pastels are brightened with the odd pop of color. Some feature modern white four-poster beds, and the largest have free-standing baths (some in front of big sash windows) with exposed and unpainted beams above. Little luxuries include Bramley products and Siberian goose-down duvets.
The pub's relaxed and the chefs source ingredients as locally as possible, including the pub's kitchen garden. Signature pub dishes include cider-battered Brixham fish and chips, which should be washed down with a pint of Talbot's ale. While other mains include the likes of pan-fried sea bass with chorizo and dill crushed potatoes.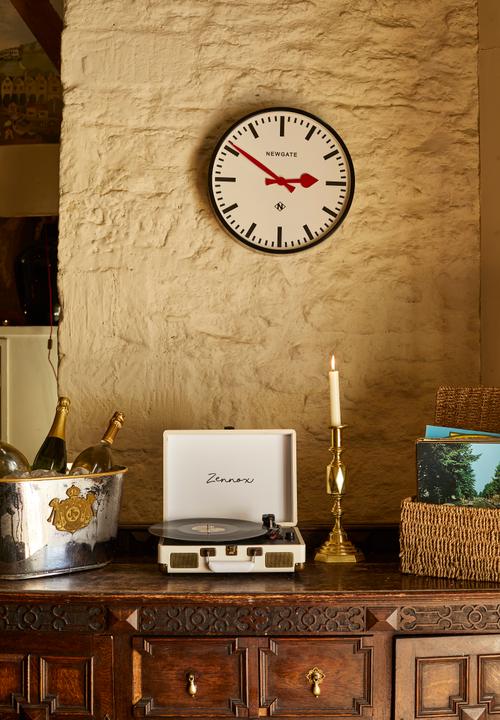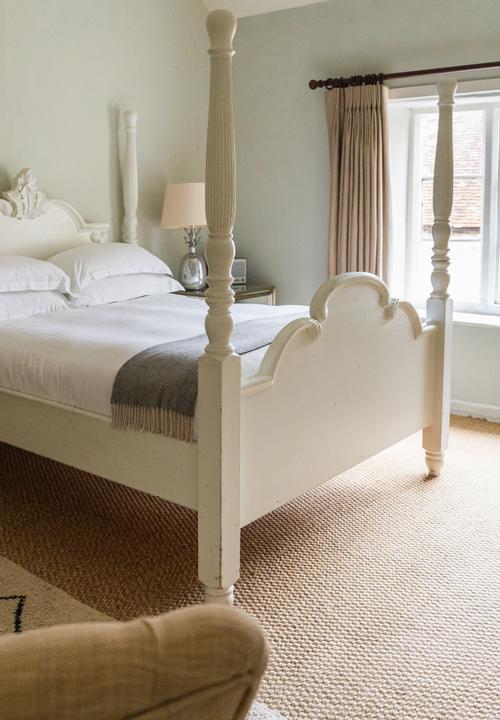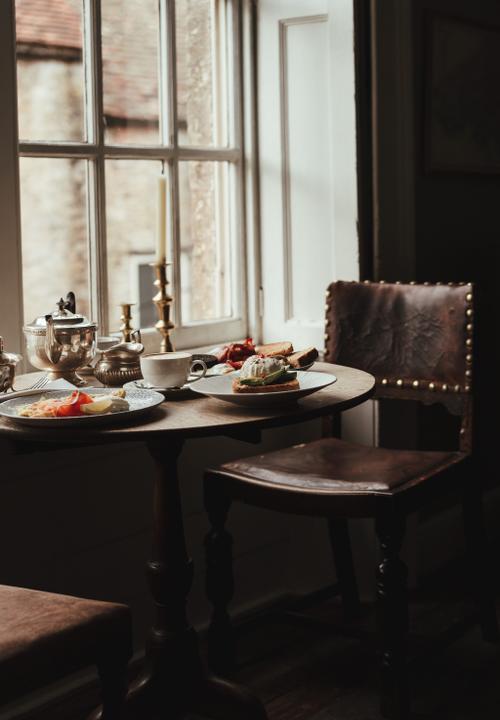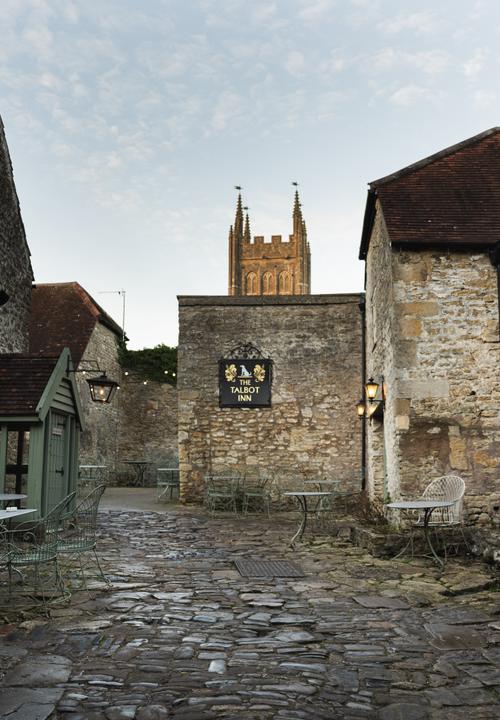 With white wash painted stone walls inside and old ceiling beams The Potting Shed certainly feels rustic, but is all part of its persona. It's given plenty of warmth not only from the fire but with the hundreds of framed pictures and paintings of dogs adorning the walls.
The food is very pubby but has been carefully created to please a wide bunch with the likes of black pudding scotch egg, fish and chips, and burgers, but with plenty of little surprises like sriracha relish to give heat to burgers and Turkish stuffed aubergines.
Although you can't stay at the actual pub, The Potting Shed also has a sister hotel, The Rectory, just over the road, which owner Alex Payne bought in 2016 and refurbished to open the following year. The Georgian house has 15 bedrooms, while three more are in a separate cottage. They all benefit from plenty of light from large windows and cool-hued interiors which are simply decorated but feel very chic. There's a mix of sizes, some have four poster beds or beamed ceilings, while all have goose-down duvets and Bramley products in the bathrooms too. There's also an honesty bar in the corridor for nightcaps.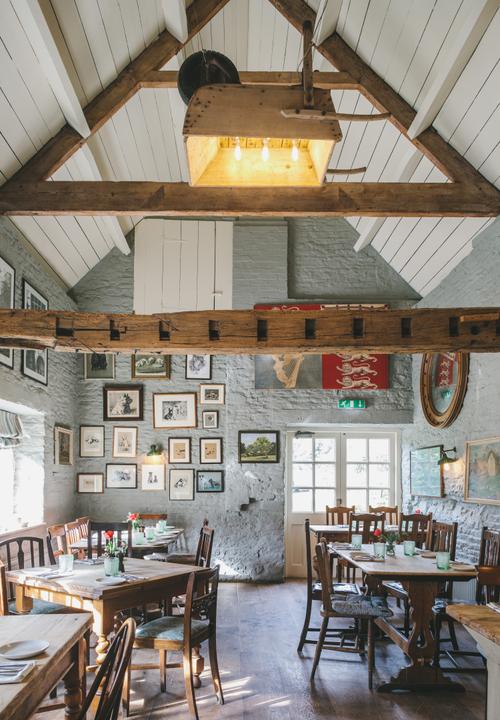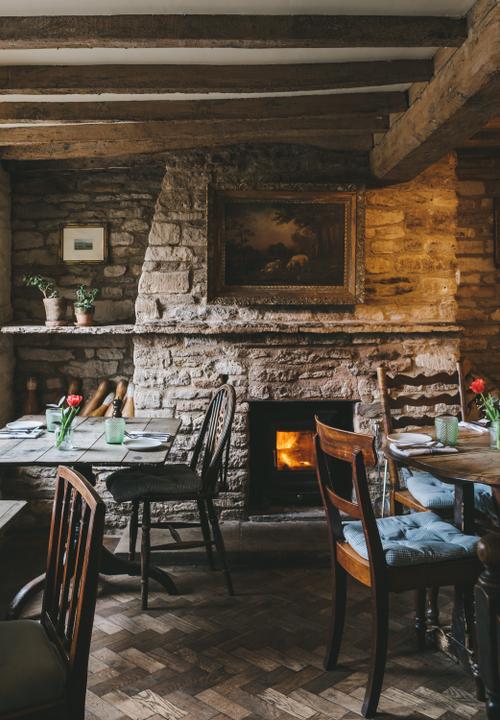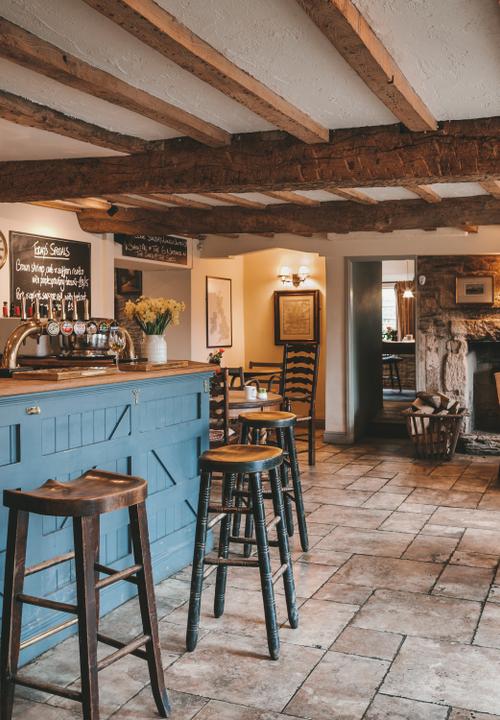 In May 2021, the inn was bought by three brothers, Edward, Freddie, and Alexander Greenall, who have given the pub a new lease of life. Dating back to the 1850s, the pub is part of the Exmoor Forest Estate, a whopping 6,000-acre farm that's the beating heart of the whole place.
Following organic traditional hill farm methods, it has its kitchen garden and produces native breeds, grass-fed beef and lamb, and several hundred red deer, which are all born, raised, and eaten on the farm, almost entirely removing food miles from much of the pub's food.
Sourcing outside of the farm, fish comes from the Bideford day boats off the North Devon coast, and head chef Ben Ogden loves foraging whether it's wild garlic, sea purslane, sweet woodruff, and pineapple weed, or wild mushrooms. After walking on the moors, refuel with pub classic dishes such as cottage pie, venison haunch, pork belly, and plowmen, which are all livened beyond usual pub fare thanks to its top quality and expert cooking.
Adorning the walls is plenty of fishing, hunting, and shooting paraphernalia from horns to crooks which are the only remaining relics before its refurb, ensuring it doesn't feel out of place with the area. Its 10 rooms have their own identities, with bold patterned wallpaper, brightly colored soft furnishings, and botanical painting of flora and fauna.
With cool-toned sage green walls, 19th-century mahogany furniture, and Georgian sash windows, the interiors at Bradley Hare feel effortlessly chic while still being homely. It was refurbished in 2021 under the watchful eye of new owner James Thurstan Waterworth who was previously the European design director at Soho House, and it shows.
Set within the historic grounds of the Duke of Somerset's estate in the village of Maiden Bradley, it has twelve rooms. Seven of them are in the main house and are slightly smaller, while the more spacious other five are found in the Coach House, and all benefit from the same perfectly mish-mashed interiors, expertly chosen knick-knacks, and pleasing color palettes. Rooms are even dog-friendly, not that you'd believe it from looking at them.
In the kitchen is Pascale Vickery who was previously at The Newt – the not-too-distant hotel with extensively manicured gardens, its cider press, and a civilized cafe. Although Bradley Hare's menu changes often expect the likes of dishes such as whole plaice with burnt butter, capers, and pangrattato, along with starters like cod cheeks, jalapeno, and mint.
Although just 30 minutes from Bath, you'd be forgiven for thinking this pub is actually in Bath. Instead, it's set in the village of Horningsham on the edge of the Longleat estate and its safari park. Also part of the Beckford group of pubs, it's an elegant traditional inn steeped in history and the group's recognizable style.
Outside, the 18th-century pub's draped in leafy green creeping foliage that fits right in as a village pub is surrounded by thatched cottages, while the courtyard with lime trees makes it feel far more European.
Much of its produce comes from the Longleat estate, including game meat, and the menu includes souped-up versions of fish and chips, steak, and ploughmans along with modern fare like spicy mixed bean cassoulet and a crispy poached egg, plus wood-fired pizzas. While upstairs across its 16 rooms, the group's usual color palette is at play, with tones of mossy greens, pale pinks, and blues among hints of grey and cream along with the ever-present Bramley products. The smallest is dinky, and even the largest are not huge, but some do have roll-top baths in them and one has an Indian-style four-poster bed.