Madelyn Somers' Guide To Silverlake And Los Feliz
Creative director and founder of Made Some Souvenirs, Madelyn Somers shows us around Los Angeles' East Side, where she has been living for the past 3 years after a stint in Brooklyn. From vintage stores and natural wine bars to alfresco Mexican restaurants, these are a few of her favourite haunts.
"I was born and raised in west LA, but I knew moving back from New York in 2019 that I'd want to live on the East Side. It's so walkable — the cafes, the bars, the restaurants — and the people were more in line with the Brooklyn life I had lived prior.
I lived in Los Feliz for two years before moving to Silverlake a little over a year ago. My Silverlake apartment is pretty special — it's a 1930s Spanish-style fourplex with a decent amount of stairs to climb to the front door, but it's worth it for the view. Inside, it feels like an Italian villa with a fresco painting of a ship on the wall, and a tiled staircase that leads up to my apartment, treehouse-like with its many windows and balcony.
Silverlake is the more creative side of Los Angeles, which is made up of many diverse neighbourhoods that offer a lot of variety from food to culture. The East Side is where you find the creative directors and actors, while the west is where you find the athletes and agents."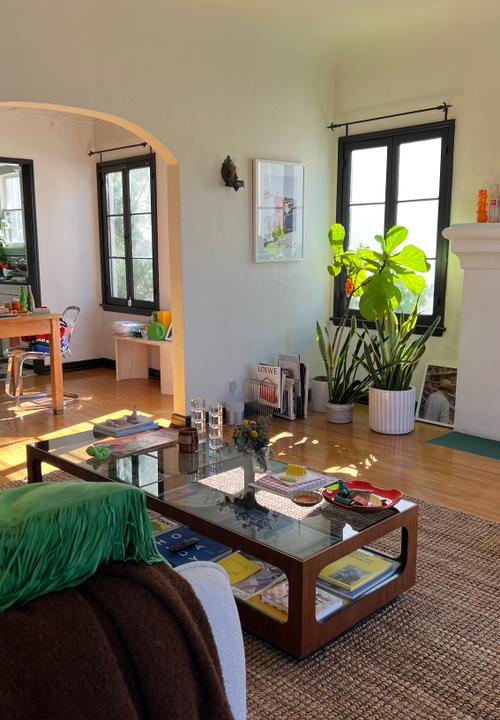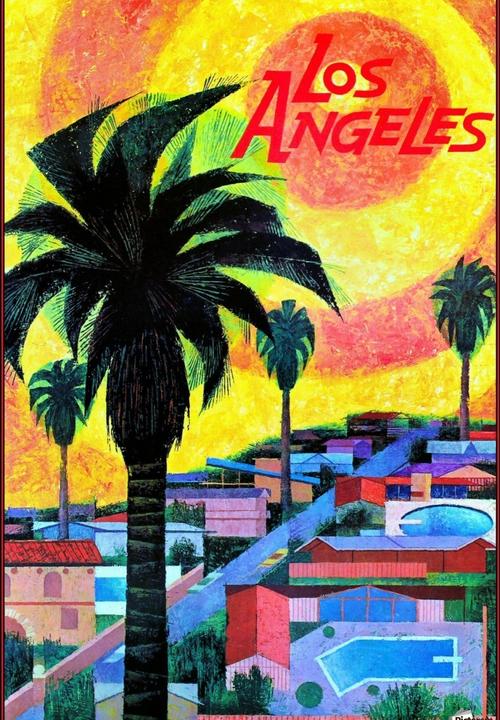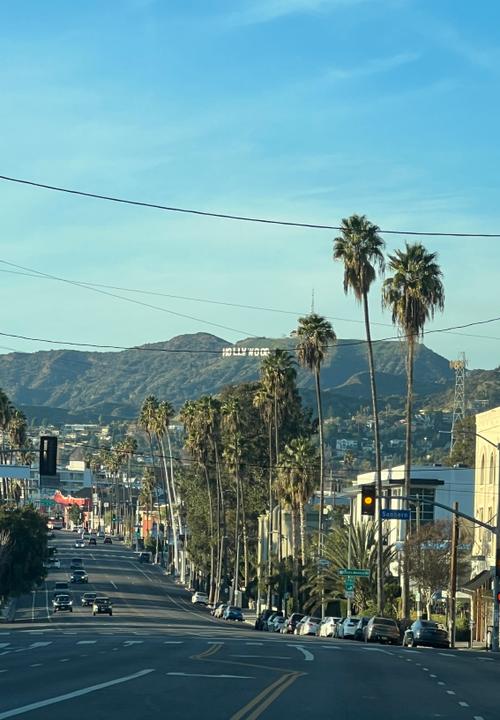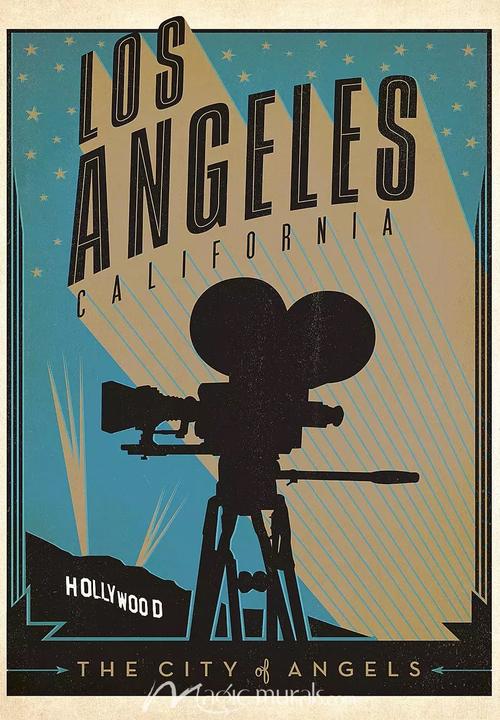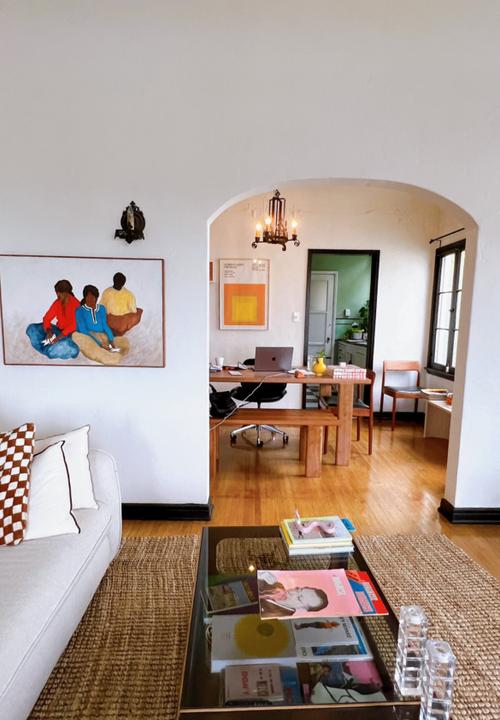 Eating & Drinking
Where Do You Go for a Coffee to-Go First Thing?
"La Mill is a 15-minute walk from my house on the way to the Silverlake Reservoir. I usually meet a friend there to grab a coffee before walking the reservoir — it's kind of a weekly tradition. Or there's Maru, which has great iced almond matches but the price you pay is waiting in line with the most fashionable people on the East Side. I usually walk up in spandex after pilates next door…"
And if You Wanted to Sit in…
"Intelligentsia is my go-to hang-out spot in Silverlake. Right in the heart of Sunset Junction, I grab a coffee and sit outside — it's great for a friend meet-up or a work meeting. Canyon Coffee opened recently and has become the perfect little afternoon hang-out. It's on a corner on one of my favorite little streets in the area, Echo Park Blvd. It has delicious chai and a lot of great coffee drinks on tap, plus homemade pastries."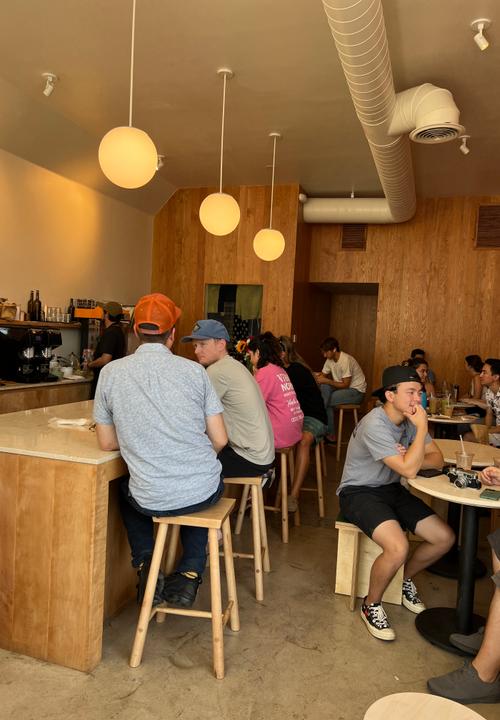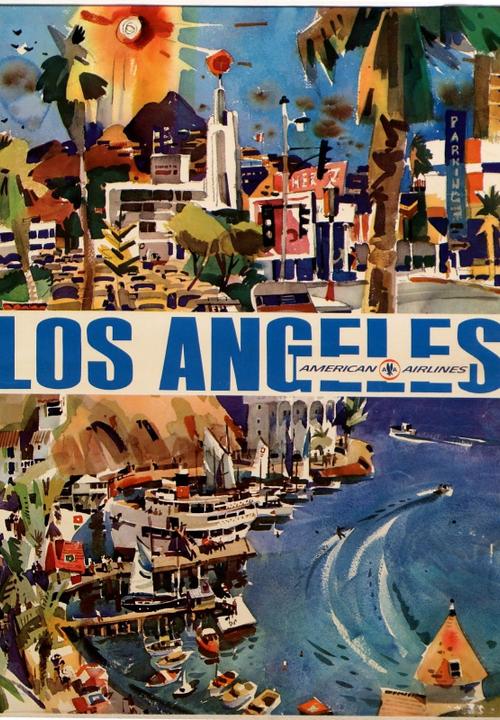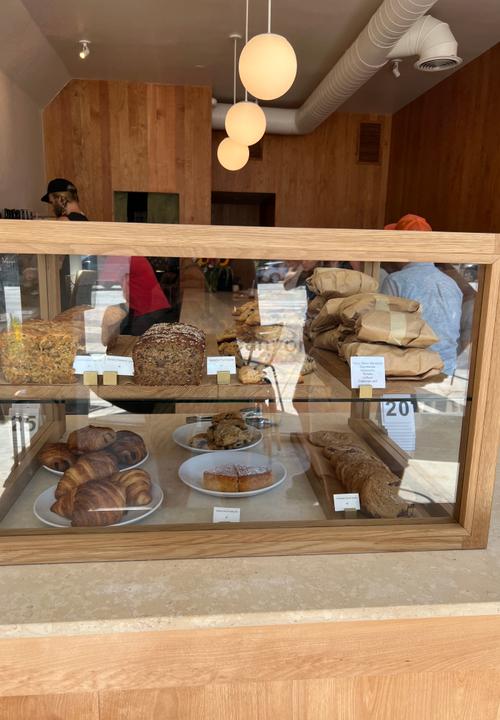 Where Would you Pick for a Weekend Brunch with Friends?
"All Time on Hillhurst Blvd. has the perfect brunch vibe, with inside/outside seating that makes it feel like a little private haven. It's chocolate chip cookies and cinnamon rolls are so good, but I usually go for the veggie sandwich that is packed high with all things delicious. Then there's Courage Bagels, which is the most popular bagel spot in the East. I order the 'everything bagel' with smoked salmon, tomatoes, cucumbers, thinly sliced onions, and capers."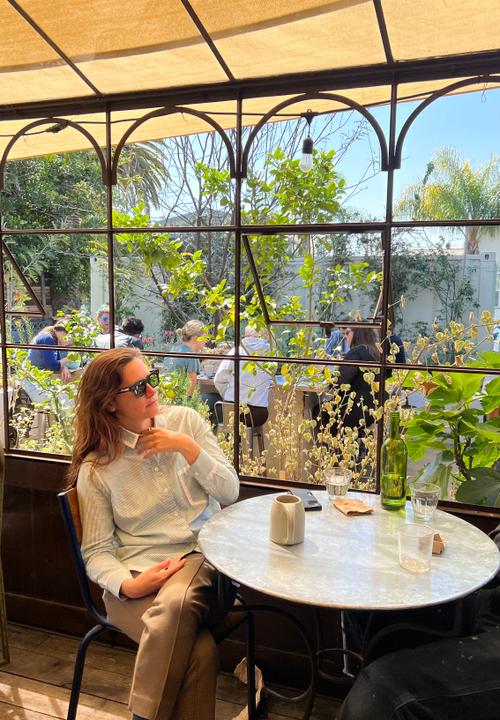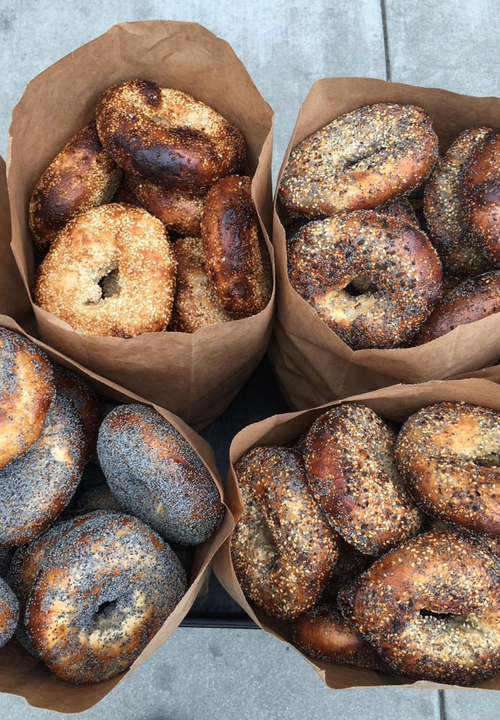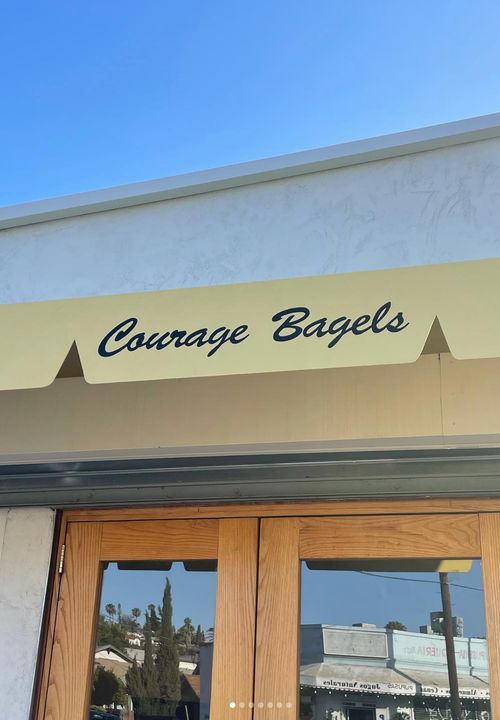 Where Would You Take a Date for Dinner?
"Cafe Stella is hands down my favorite spot in Silverlake and I couldn't imagine anyone saying there is a more romantic spot in east LA than this — the French bistro patio and back cocktail bar transport you straight to Paris. I pretty much order the same thing every time while sitting at the back bar: Dirty Gin Martini, Salade de Betteraves, and Pommes Frites."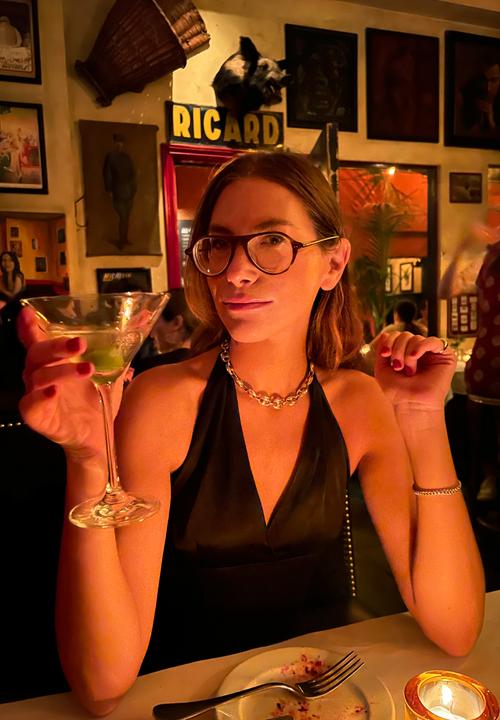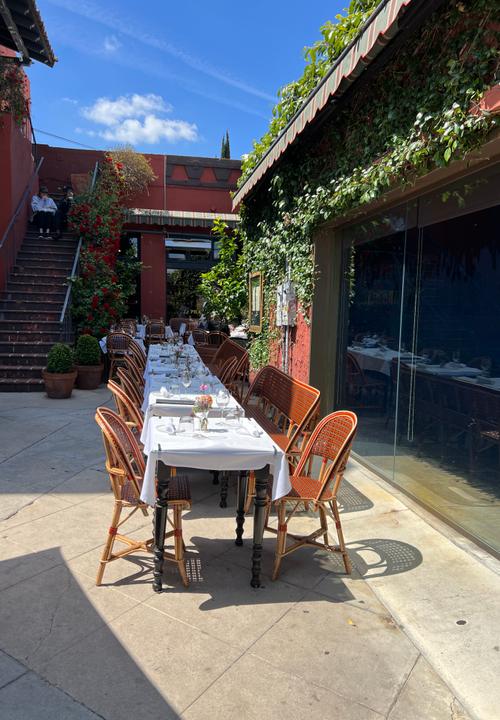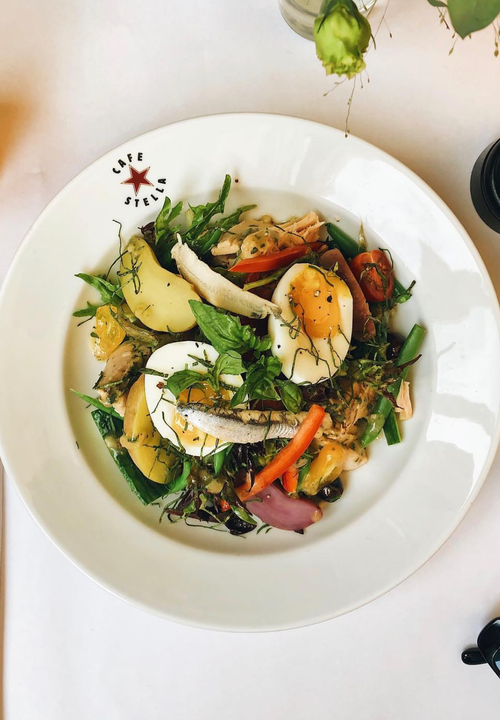 Any Alfresco Spots You Love?
"Blair's is a very cute neighborhood spot with a bit of a Brooklyn flare. In summer, I like sitting outside at the back where they have a bunch of picnic tables. It does delicious family-style pasta, pizzas, and salads. Salazar is the perfect Mexican alfresco dining because the entire restaurant is outside. It's the best spot for big groups and birthday parties with the most delicious margaritas and guacamole.
What About Places to Find Natural Wines?
"Voodoo Vin has great wine and great food that changes with local and seasonal produce. I love its communal tables where you can meet new people, or window seats if I want a quiet night. Tilda is the wine bar next to Bacetti and is the perfect spot to grab a drink before dinner. Beautifully designed with a great natural wine selection."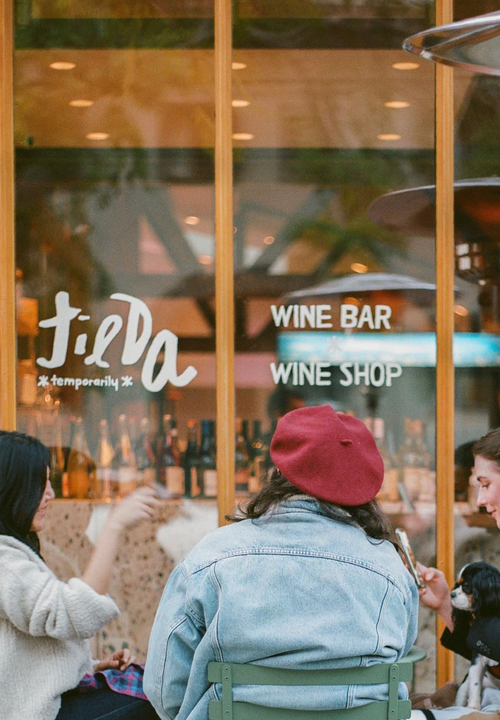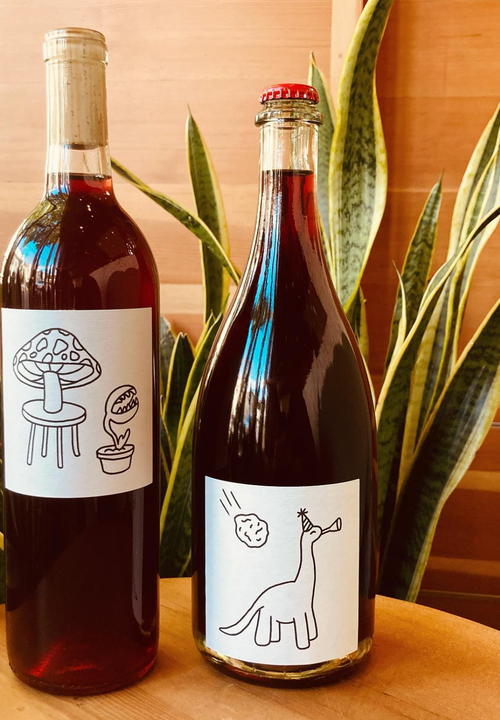 A Nightcap?
"El Prado is the neighborhood's hangout, with a dark bar and some small chess tables outside and people always pouring out onto the sidewalk. It is like the cheers of the neighborhood, you always know you'll run into a friend or even a former date or match which makes for laughable encounters. Always good vibes and late nights."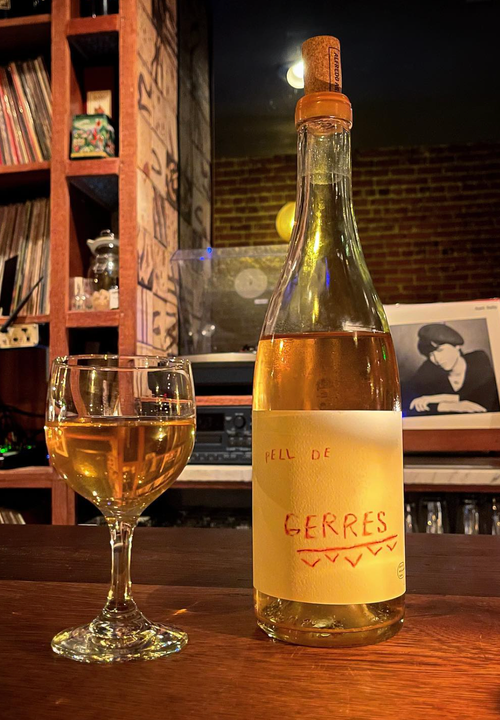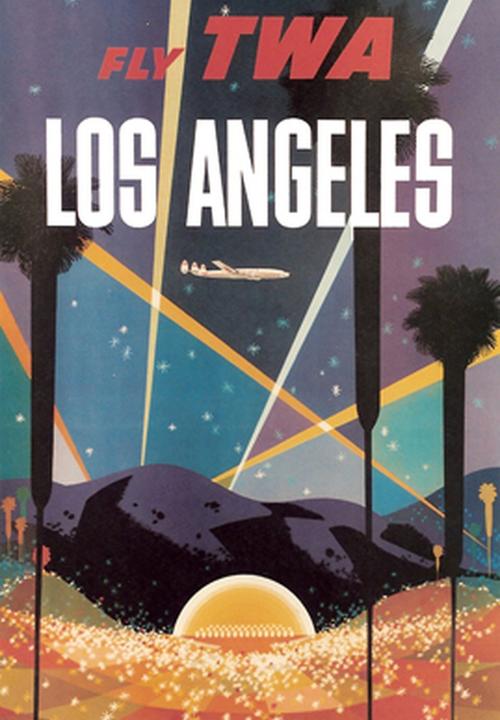 Shopping
Where Do You Look for Vintage Clothing?
"Sleeper always has great gems from Japan, with lots of Comme de Garcon and Issey Miyake. I also love its selection of silver jewelry. Gift of Garb is a great spot for consignment designer items. Anything you've been eyeing at Net-a-Porter is usually there… And El Ojo is a vintage store from Barcelona that does pop-ups at the Gil Rodriguez store on Hyperion in Los Feliz. It always has good 90s, early 00s vintage from Versace, D&G, and Jean-Paul Gaultier."
What About Homeware or Concept Stores?
"Counter Space is a well-curated home goods and furniture store with new and vintage pieces. Mohawk General Store has all the trendiest brands, such as clothes by Jacquemus, Ganni to Pleats Please by Issey Miyake to skincare from Aesop and candles from Flamingo Estate. And Broome Street General Store is a charming general store stocked with the apothecary, skincare, gifts, artisan snacks, and specialty foods."
Do You Have any Go-To Markets?
"Silverlake Farmers Market happens every Tuesday and Sunday. It's a great morning activity for fresh produce and some premade dips and bread. Silverlake Flea for great vintage tees, leather jackets, and worn-in Levis."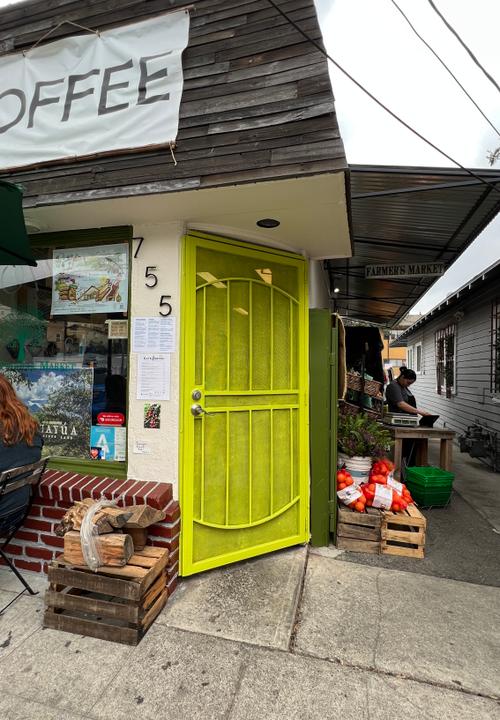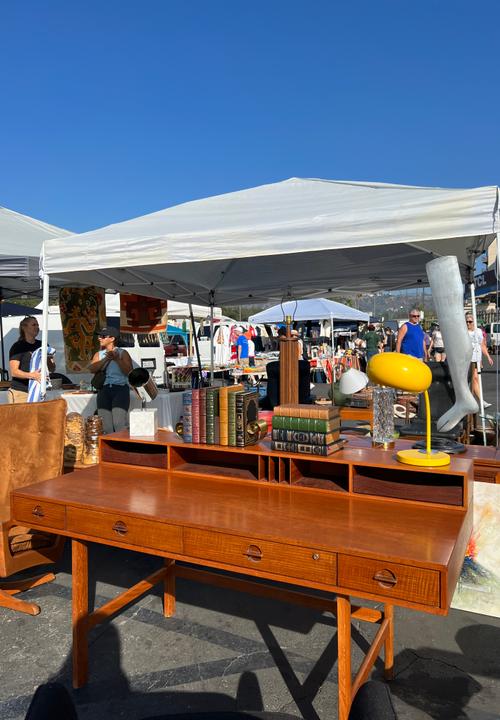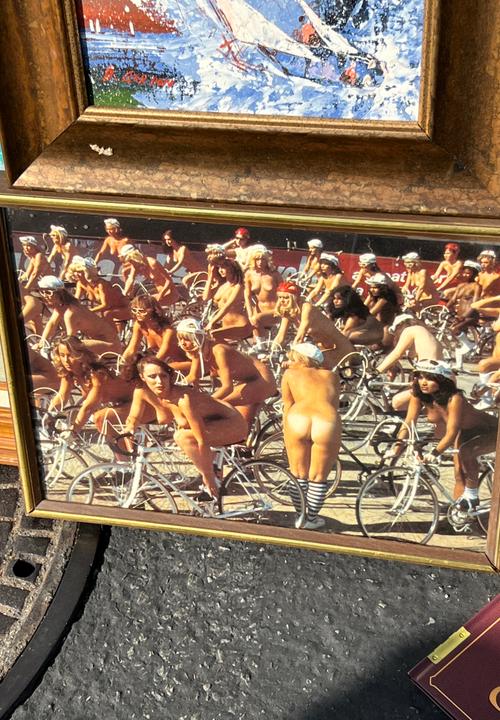 Things to Do
"The Griffith Park Observatory hike, which was walkable from my old Los Feliz apartment. Or a day spent in Malibu or Topanga is always a great day… plus, driving to Long Beach for the flea market and all the great thrifting."
Anything Off-Radar You Always Tell Friends Visiting to Do?
"Technically in Frogtown but so close, Lingua Franca is the new restaurant on the LA River, which has become a fun spot to walk along or sit beside while catching up with friends. It kind of feels like you're in Copenhagen or even Paris sitting on the Seine. It's great for a glass of natural wine and quintessential California freshness. Ditto Waxpaper for yummy sandwiches
Where Do You Find Creative Inspiration in The City?
"I like going to Hauser & Wirth in the arts district and Chinatown to walk around the plazas — there are lots of fun new wine bars and restaurants opening down there. My new favorite spot is Cafe Triste in Chinatown for an afternoon wine."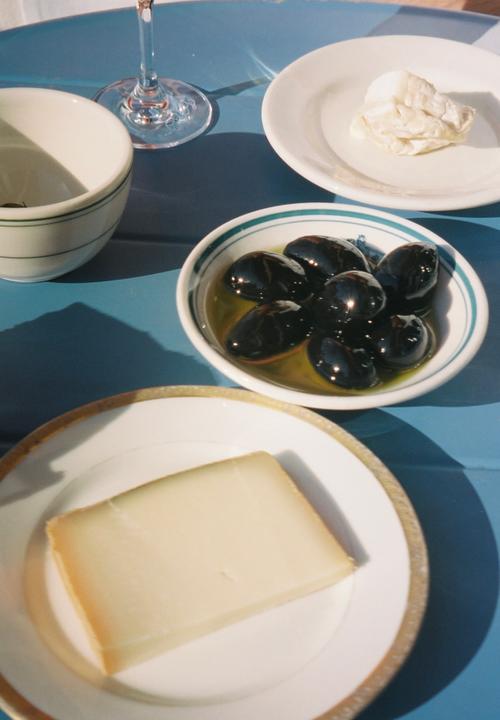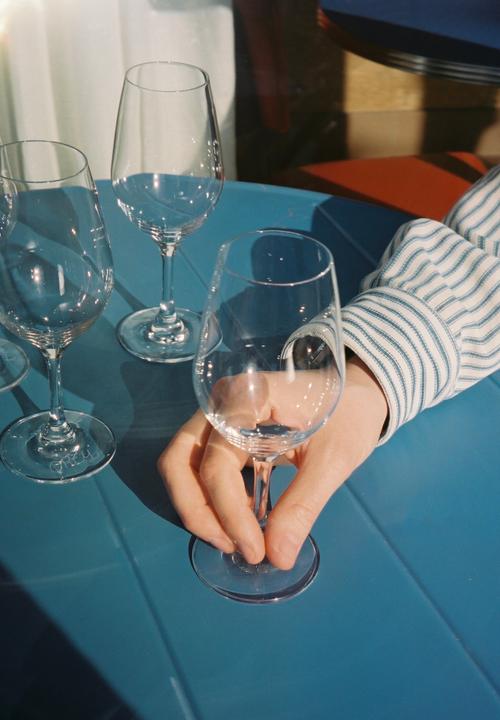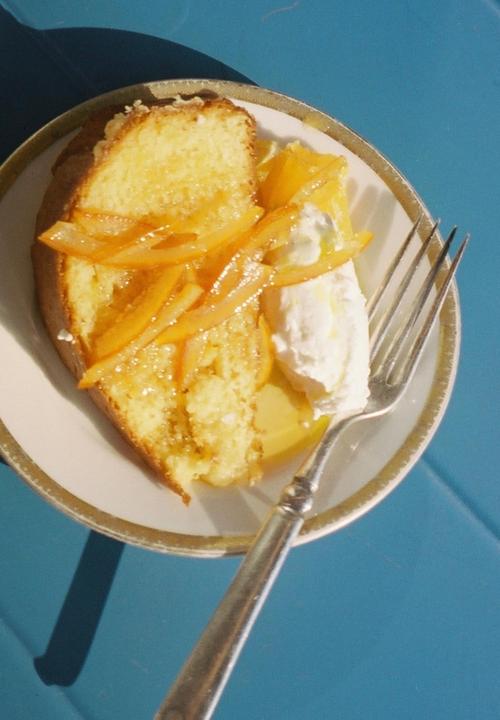 Where to Stay
"Silverlake Pool and Inn is right in the middle of Silverlake and walkable to a lot of great bars and restaurants and next-door neighbors with Erewhon, LA's hottest market. I probably shouldn't spread the word, but they just opened the pool to non-guests for the summer, which I will be taking advantage of. Plus on Sundays, there's a DJ by the pool in the afternoons."