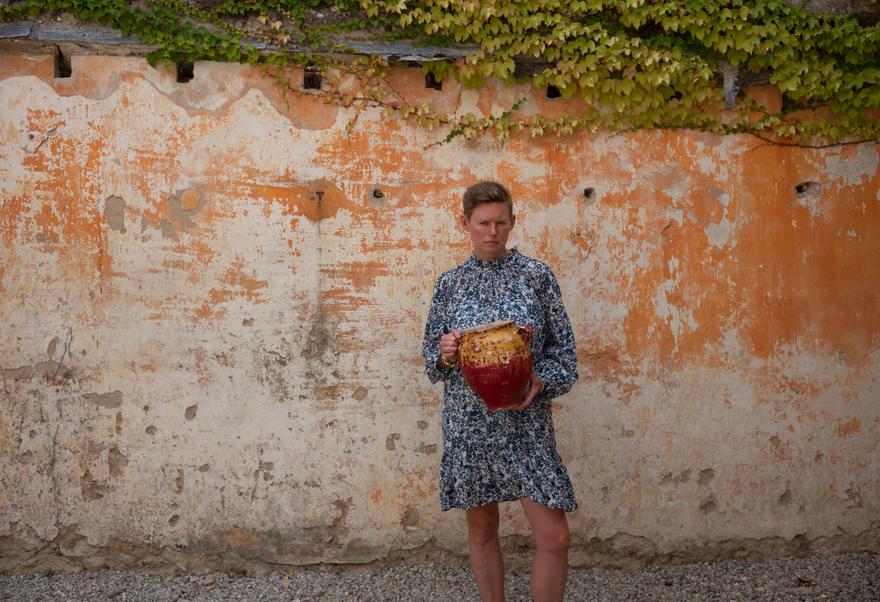 Yolanda Edwards' Insider Guide to France's Médoc
Founder of YOLO Journal and creative director, Yolanda Edwards spends part of the year in the unspoilt Médoc, where she and her husband, author and founder of Wm Brown magazine, Matt Hranek, now have two houses. Here, the travel tastemaker shares her favourite spots in the region, from coffee stops and vineyards to brocantes.
"In the Médoc, I love that there is countryside and seaside in the same region, with vineyards everywhere — but, as you get closer to the Atlantic, there are pine forests with paths through dunes to beaches that are wide and endless, with hardly a soul on them. Plus, you have one of my favourite cities in the country, Bordeaux, as the entry point by train or plane.
I first went to the Médoc in 2014 for Condé Nast Traveler, where I was creative director at the time. We were smitten and immediately started looking for a house. We looked in towns all over and finally found two small, adjacent merchant houses in the village of St Yzans. We had no idea what we were doing, so we brought in our Austrian architect friend Oscar Kaufmann (of Hotel Post Bezau fame) who designed our house in upstate New York. He did an amazing job, combining the houses, opening up the back wall with lots of windows and turning the two gardens into one.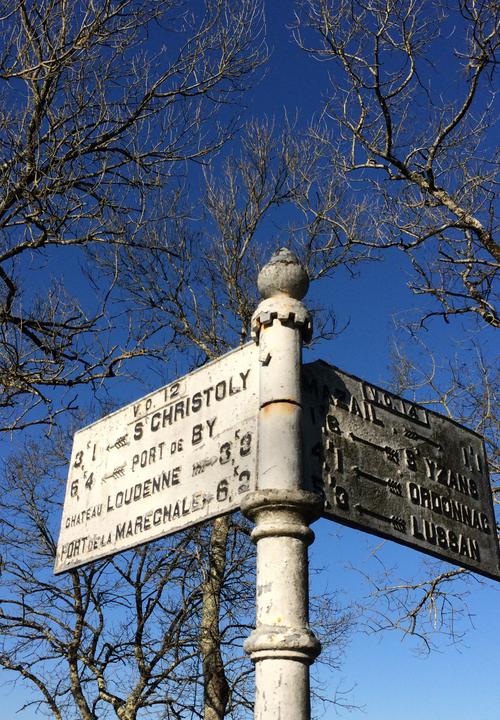 We've spent over five years driving around to different markets and antiques shows to find the right furniture and objects for the house. This year, just as we felt we had finished Maison Médoc, a chateau that we'd always admired from its gate, came on the market and we went for it. Our families think we're crazy, but this is a dream project for us.
Around us, there is so much space, and so few people. I can get on my bike and go for miles without seeing a car. There's an abandoned abbey that I always go to — it's surrounded by a moat, and now it has giant stork nests on top of its structures. Sometimes, a shepherd passes by with his flock, and other times there is an old farmer in his perfectly patina'd moleskin chore coat tending to his vines. I also love driving to the ocean at the end of the day and taking a walk on the empty beach, if I want to feel inspired."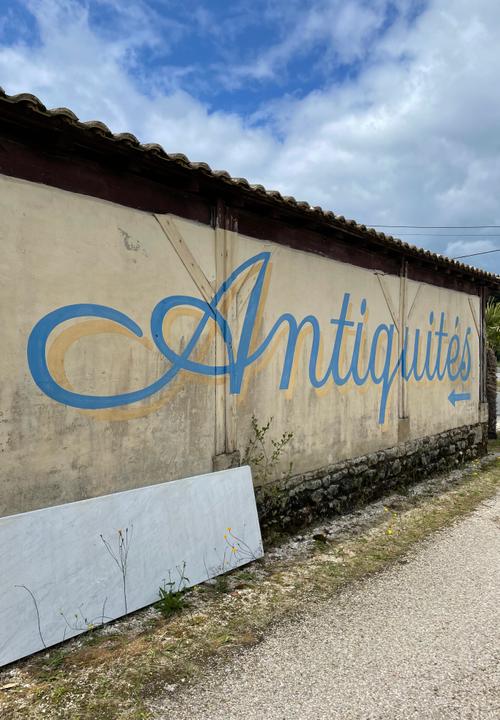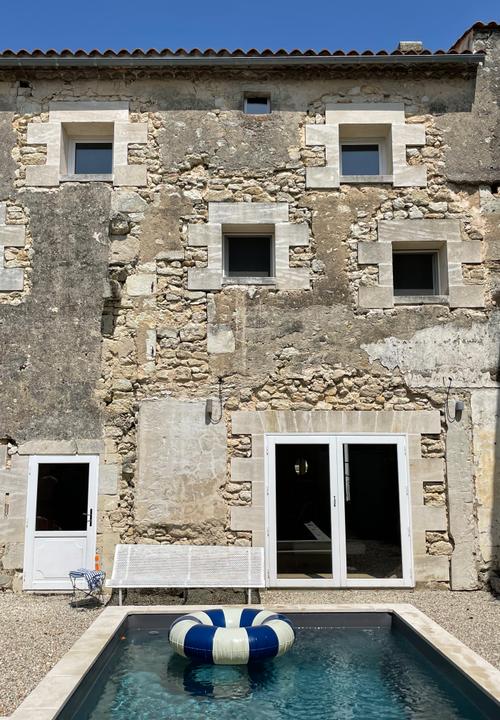 Where Do You Recommend Friends Stay in the Area?
"New to the area is La Nuit et Le Jour, run by a very sweet couple, Audrey and Thierry, who are very thoughtful and have great taste. Just up the street from us in St-Yzans is La Hourqueyre, run by the lovely Corinne, who we are lucky to have as our caretaker. It has a beautiful garden, and is surrounded by vineyards. There is also a newer maison d'hôte near us called La Maison Blanche, which our favorite antique dealer tells us is very well done. A more luxury option would be La Maison d'Estournel , owned by the same family behind La Reserve. For rentals, there is this chateau, which was a renovation project by my friend the designer Heidi Middleton. Or we rent Maison Médoc when we aren't there, but fair warning, we aren't that organized about it! You can send us a DM if you're interested."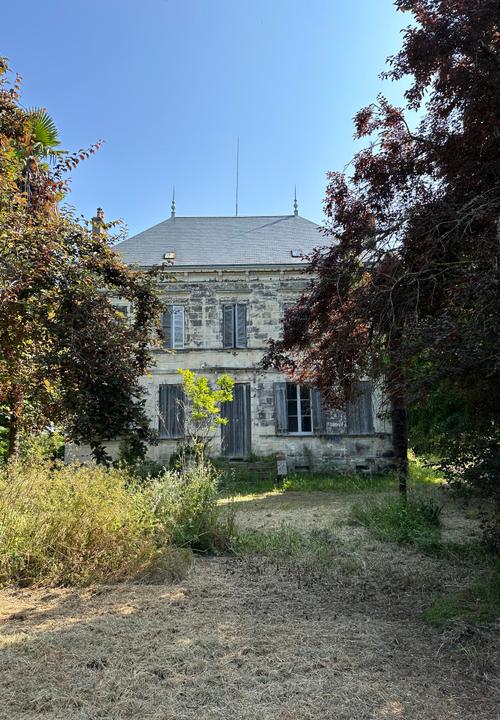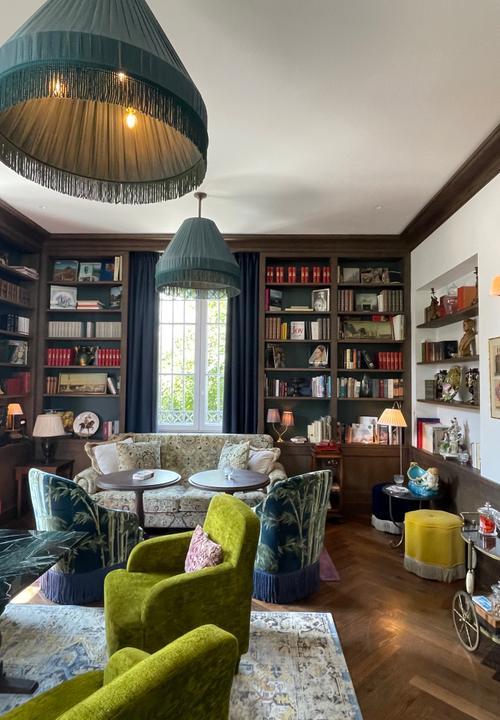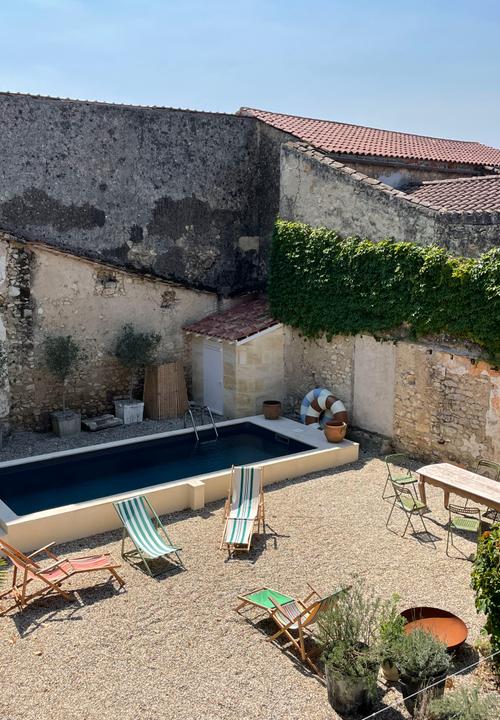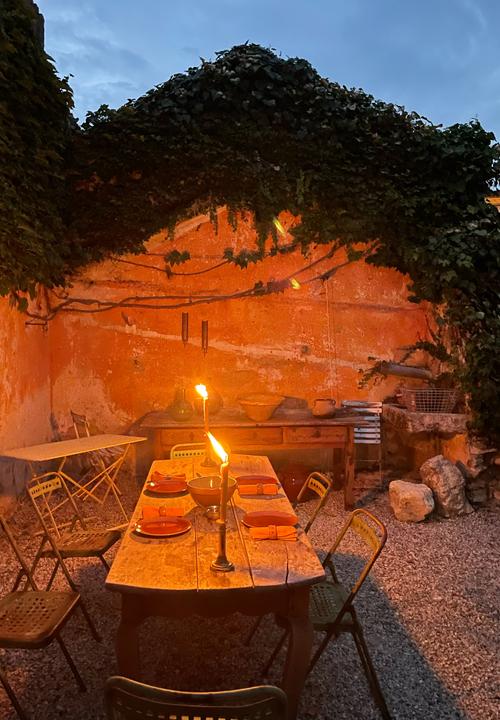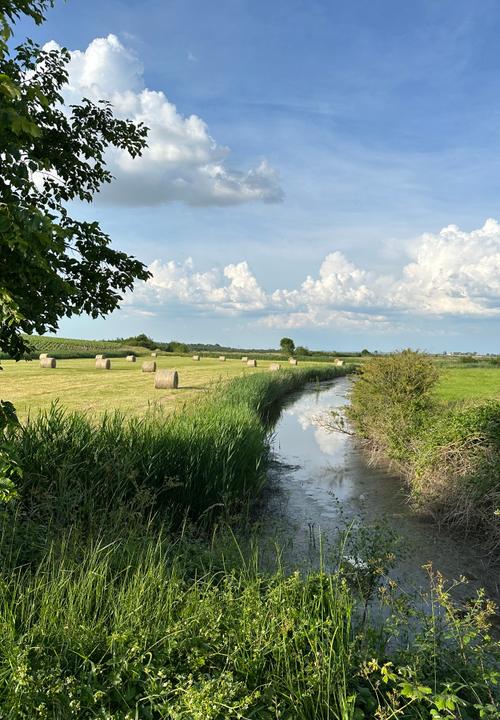 Eating & Drinking
Do You Have a Coffee Spot Nearby?
"We are in such a tiny town, but we do have a tiny little store called Chez Sophie, which has everything from morning croissants to propane — and anything you'd need if renting a house nearby. We love its local flavor, but for something to give you the quintessential charme of France, I'd drive to Soulac-sur-Mer, getting the most perfect bread from Chanelle who owns Montreal sur Mer. We met her in Paris when she was working at Circus Bakery, and then she serendipitously moved to Soulac! She tells me there is the best new coffee shop there as well, Merlo. My other favorite spots are Maison Baroc or Cafe Lavinal in Pauillac, or La Maison d'Artemis in Lesparre.
Where Would You Go for a Casual Lunch by the Sea?
"On weekends in summer, we always head to Montalivet, which is a bit of a surfer town. There's a huge market there that sells everything from Turkish towels to roast chicken, and a big farmer's market as well, but we go for the oyster stands. You can get a dozen oysters from nearby Marennes, Arcachon and Oleron for 8 euros, and a glass of wine for 1 euro. Filled with locals, it's super fun, loud and exuberant! Afterwards, we walk down to the ocean (10 minutes max) and always find some new vintage shop or cafe because the town is really starting to take off! Our favourite sit-down beach lunch is in Soulac-sur-Mer, Brasserie de la Plage. It's right on the beach and serves the best razor clams and calamari. If you're with a family, they have a kids menu and we always eyeball their burgers and fries. Afterwards, an ice-cream at Judici is mandatory.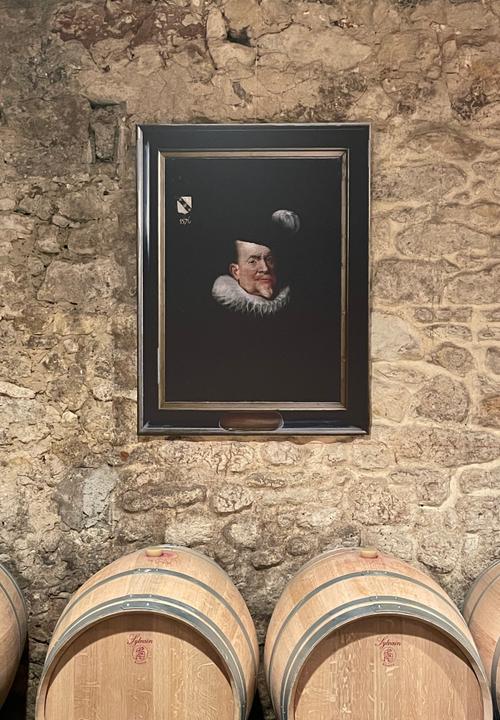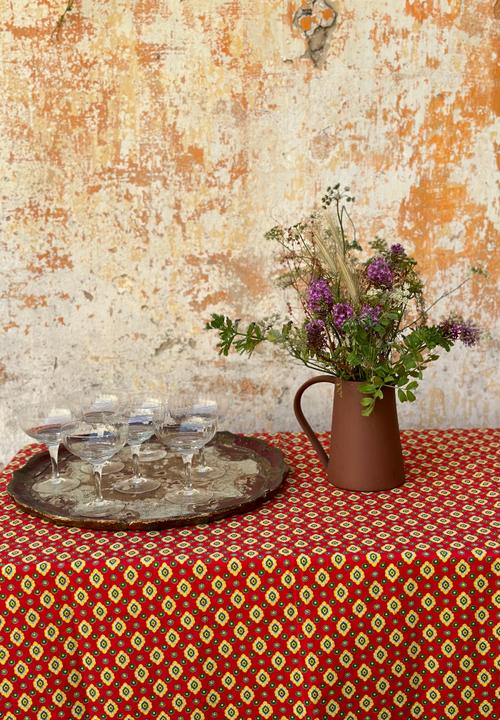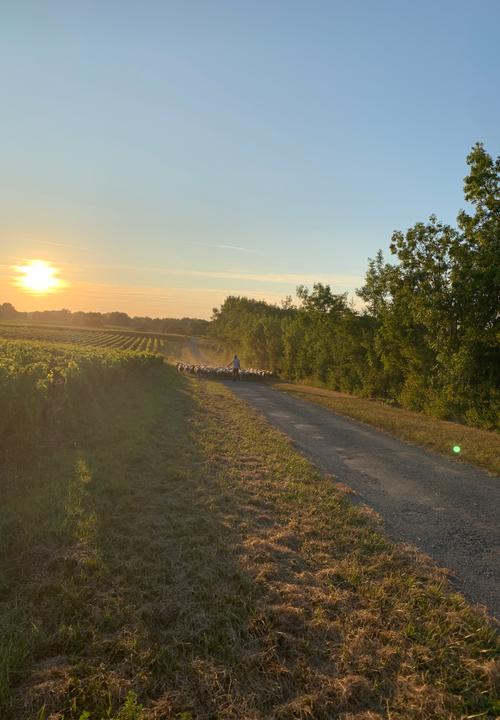 Where Do You Head for Apero?
"I'd head to Maison Baroc for a glass of Champagne from a small producer I've never heard of, but Sylvain, the owner, will teach me about. Or to Saint Chistoly, a charming little town on the Gironde estuary, which has little oyster shacks in summer where you can get a bottle of wine and a plate of shrimp, bulots, or oysters to share."
And a Fancy Dinner With Friends?
"Maison d'Estournel or Cafe Lavinal."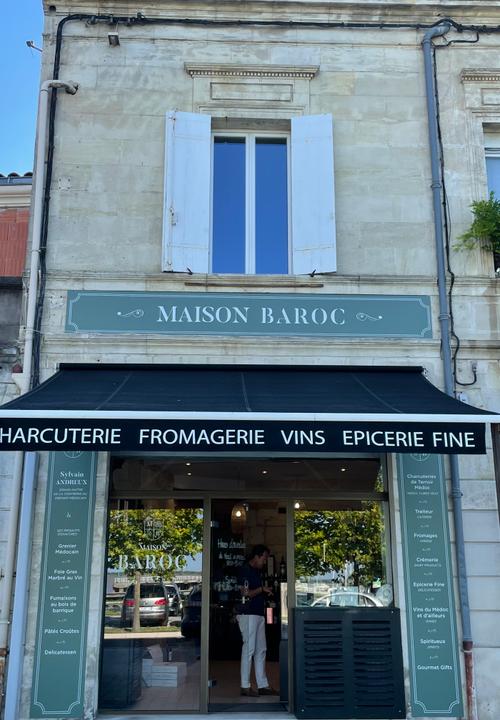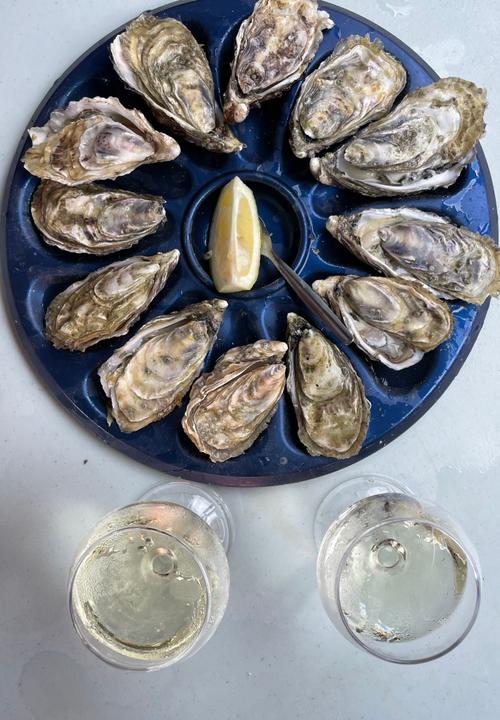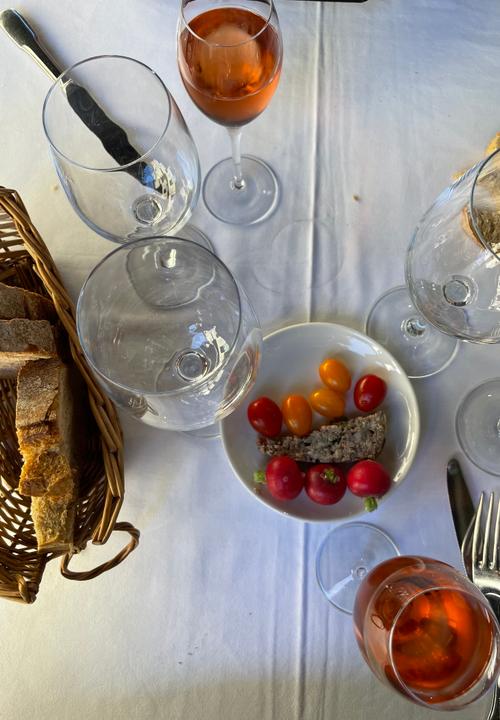 Shopping
What Are the Best Food Markets Near to You?
"The market in Soulac-sur-Mer is on daily until 1pm and has everything. We usually get our vegetables and seafood there — and our daughter swears by the sparkling apple cider that the vendor right by the entrance sells. Pauillac has a market on Saturdays we'll head to if we're in the area, or the Montalivet one as well."
And What About for Brocante Hunting?
"On weekends I head to whatever vide grenier (it literally means 'empty the attic') is happening. I love the Bordeaux flea market, which happens several days a week, so we'll make a little morning trip out of that — always take the chateau route parallel to the estuary and don't follow the boring GPS route, which only saves five minutes. Have lunch at Au Bistrot just down the road from the St. Michel flea market. Sadly, my favorite brocante in Valeyrac is closing because the owner Michel passed away this spring. However, if you're there this summer, it's possible it will still be open as there was so much inventory. In Soulac-sur-Mer, you must visit Alain duFort who has an incredible eye."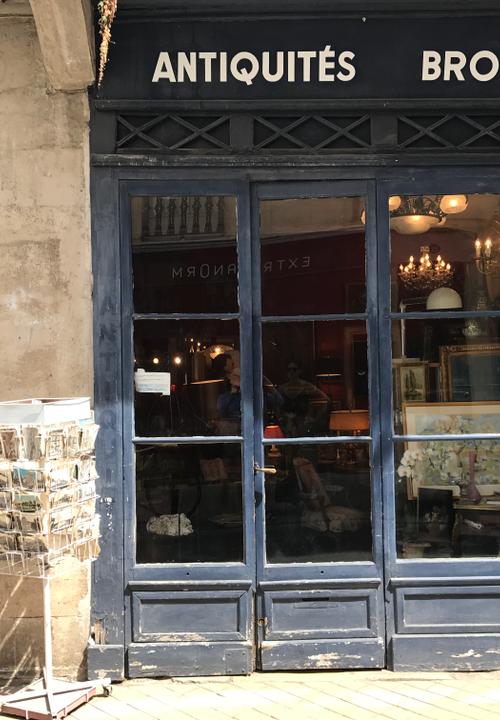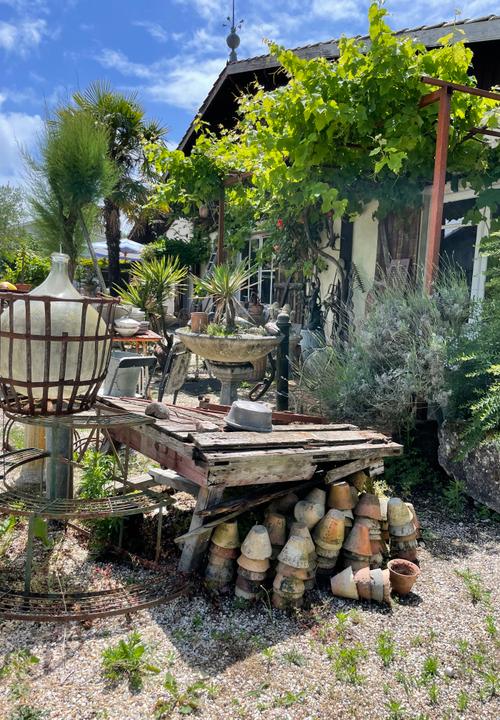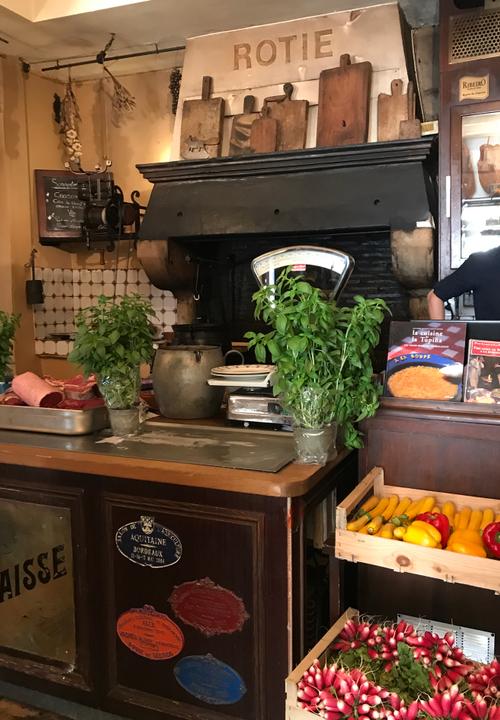 Things to Do
A Walk or Bike Ride that You Love?
"Biking from St Yzans down to Port Lamena and around La Douce, our great local shepherd and sheep cheese maker. The abandoned abbey, Abbaye de l'Isle, is definitely my favorite though!"
Best Spot on the Coast for a Beach Day?
"Soulac-sur-Mer is a classic seaside town that is caught in time— we love to spend the day in one of the blue-and-white-striped canvas cabanas you can rent that are dotted along the beach. If we're more in the mood for a long walk and want to watch the surfers, we head to Le Pin Sec."
And What About a Vineyard?
"We love to visit our friends at Chateau Larrivaux and Chateau Lynch Bages."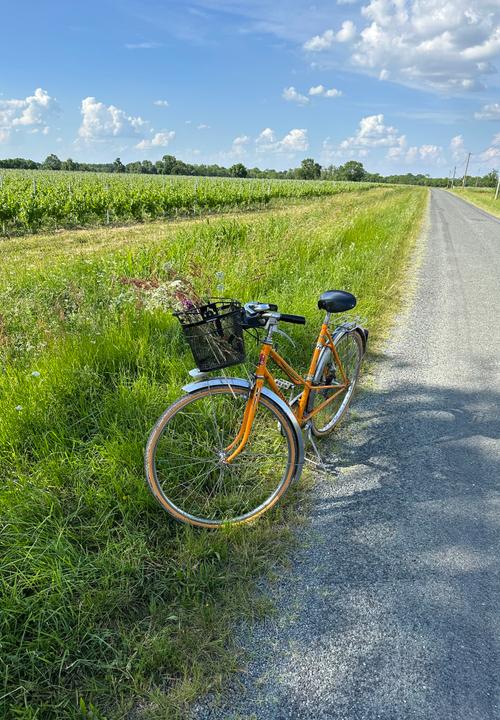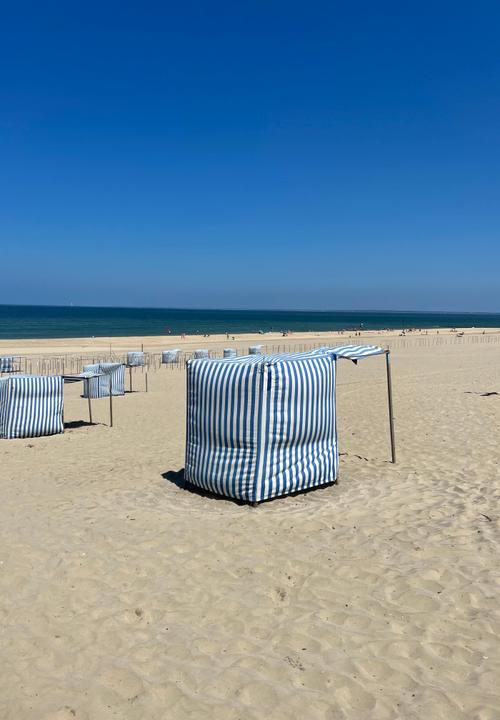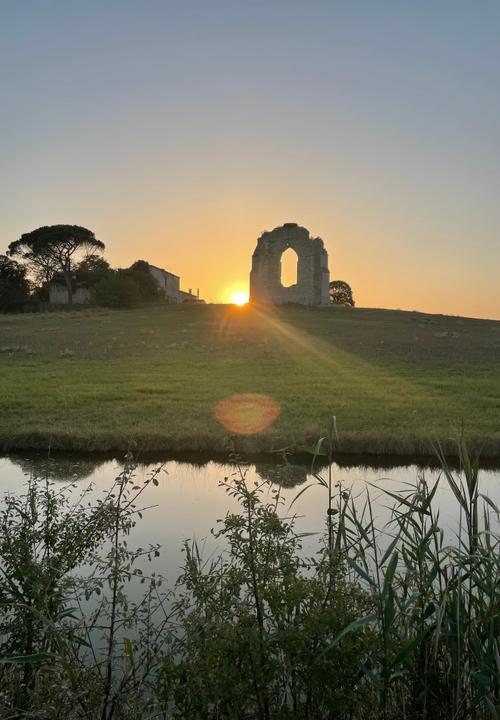 Bordeaux
Favourite Cafe to Sit in and People Watch?
"L'Alchimiste! It's the best coffee in town, and we always run into friends there."
For a Long Lunch with Friends?
"Au Bistrot is our favorite for their braised meats, vegetables and great wine list. La Tupina for the roast chicken, and La Pointe for seafood."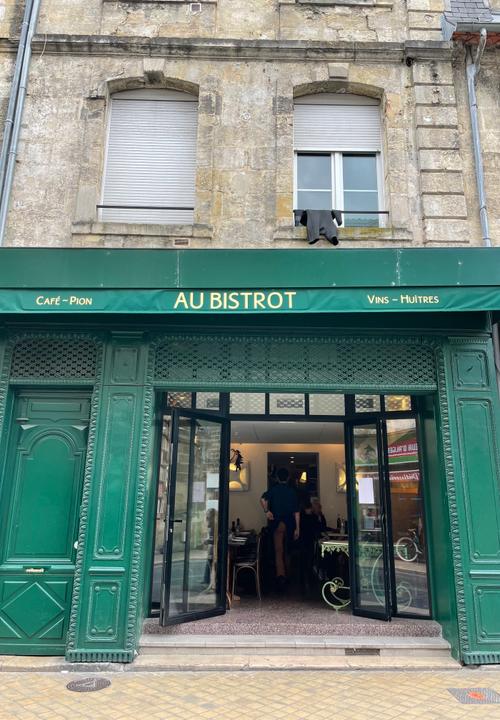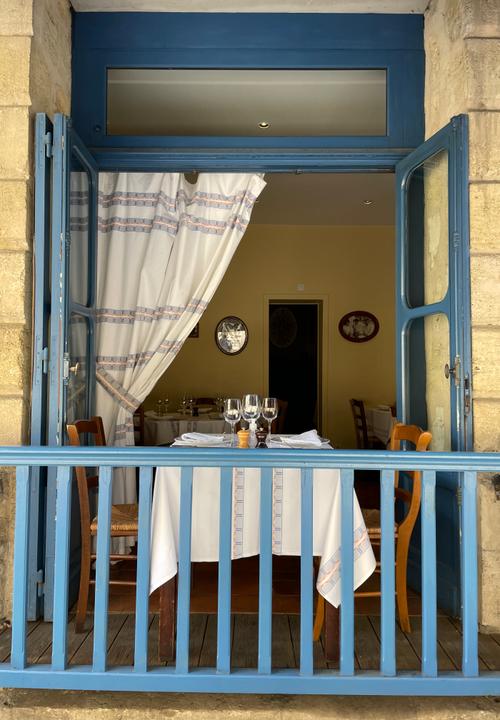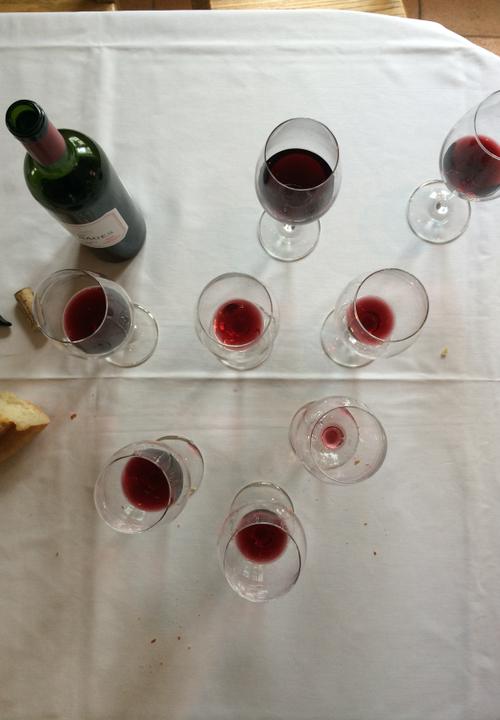 Any Must-Visit Stores?
"A walk down Rue Notre Dame in the Chartrons neighborhood is the best place to start. There are lots of antique shops, cafes, and little boutiques. Cadiot-Badie is the most beautiful chocolate store I've ever been to, and the Badie champagne-only store is divine."
And Finally, a Place to Stay?
"On the boutique side, I'd suggest Hotel Lola, which is charming and just across the street from the St Michel flea market, and Maison Fredon, which is right across from La Tupina."