There's never been a better time to visit the Swiss Alps than this summer. Scenic journeys by train, glass-like turquoise lakes, lush green mountains, and stylish chalets all await. Our founder Sebastian, who divides his time between London and the Swiss Alps, has been visiting the latter since he was a child. "My father took me every year in the summertime. Most people consider this region only in winter, but in my opinion, it has far more to offer during the summer. There's also a very special scent in the air during summer, especially from July to September. It's a mix of grass and meadow - it's very unique and you'll only find it here." Here, he shares the inside track on what makes it so special.
Journeys by Vintage Train
"The best way to get around is always by train. No matter where you go, most Alpine villages are connected to the Swiss Railway, which has announced it is resuming normal service. It's a journey back in time; the trains are vintage and wooden and have a feeling of old-world glamour. I love the journey from Montreux at Lake Geneva to my place in Rougemont near Gstaad: it follows lakes and crosses mountain passes and the scenery is stunning. I always drink hot chocolate on board."
Breathtaking Scenery
"There are spectacular hikes and the scenery is breathtaking everywhere you look, but my favorite walks are in the Bernese Alps. From Wengen or Grindelwald, you can take the train up to Kleine Scheidegg. The views of Eiger, Mönch, and Jungfrau (three famous mountains) are stunning and there is a great mountain hotel called Bellevue Des Alpes. It's very old-school and has a lovely terrace for a sun-drenched lunch. The other one I love is Jungfrau Wengernalp, halfway between Wengen and Kleine Scheidegg and only accessible by train."
Beautiful Lakes
"This part of Switzerland is famous for its beautiful Alpine lakes, such as Arnensee. The water is cold but a dip in summer is super refreshing - or you can rent a boat to bomb around in. There are also larger lakes such as Geneva, Thunersee, and Brienzersee. The waters are almost green and it has a touch of the Mediterranean to them. I plan to take my boat license this summer on Thunersee."
Idyllic Villages
"The villages look so beautiful in summer. I love Rougemont which is a super authentic village in the French-speaking part of the Swiss Alps where the architecture is all very traditional. You're surrounded by mountains and glaciers and there are lakes to swim in during the summer. It's where I have my family place."
Stylish Stays
"Switzerland has many excellent hotels. One of my favorites is the Alpina Gstaad, which has a contemporary mountain design and re-opens for the summer season in early June. If you want to stay lakeside, try the Burgenstock Resort, a modern masterpiece that is set high above Lake Lucerne, or the iconic Park Hotel Vitznau, which has its private beach on the lakeshore. For a more private option with a group, you can hire our newly renovated six-bedroom 84 Club Chalet in Rougemont in the Bernese mountains. It has alpine interiors and a beautiful terrace which are made for sunny, summer days."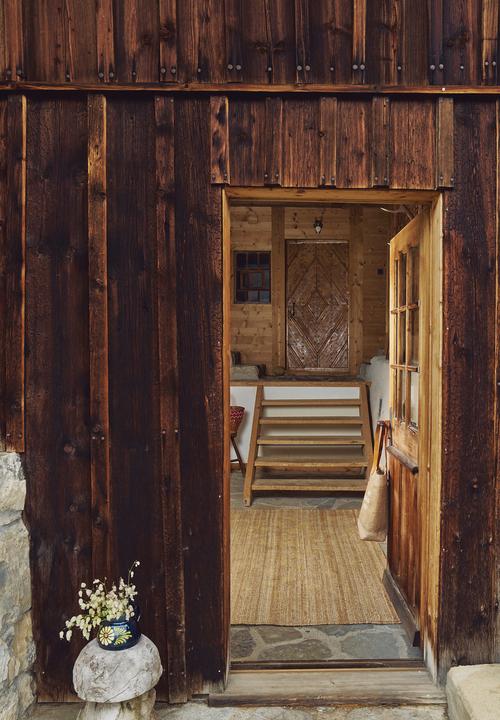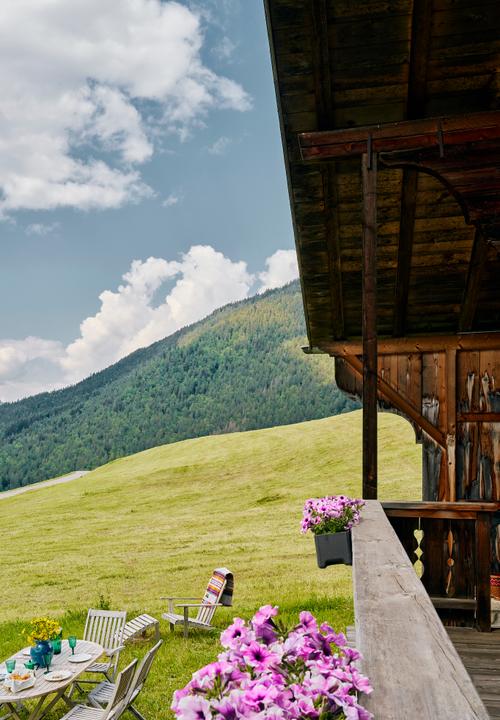 Italian Influence
"Right down in the south is the Italian-speaking region of the Swiss Alps, Ticino. It is famous for its palm-fringed Great Lakes, Lake Lugano, and Lake Maggiore, gorgeous nature, and fine wine. There are Roman castles, great food markets, and plenty of piazzas, so it truly feels like Italy on every corner. On Lake Maggiore, rent a boat to visit the Brissago Islands or even cross into Italy to the beautiful town of Stresa. I love to stay at Castello del Sole in Ascona."