Celia Solf's Insider Guide To Bolzano And South Tyrol
The creative director and tastemaker moved to Bolzano earlier this year after a long stint in Berlin where she helped create Store X at Soho House and the recently opened Hotel Chateau Royal. Now a freelance consultant, who counts hotels, designers and international brands among her clients, Solf is enjoying a new pace of life in South Tyrol. Here, she shares her new finds from the best pastries in the city to the spa spots just outside.
"The first time I came to Bolzano was last autumn when I needed a break for myself after my last big project in Berlin. As soon as I arrived, I felt like I was in heaven. The car ride from the train station in Bolzano up in the mountains to my hotel made me feel immediately relaxed and happy, and my head felt clear within a few hours.
At the beginning of this year, I decided to make the move here. I'd caught myself beginning to doubt if Berlin was still the right place for me, and my partner and I had decided to live together. He develops hotels in the area with his brother, so it would be more difficult for him to live elsewhere. I can meet my clients nearby in cities like Milan and Munich, or fly to London or Paris easily from Verona, which is just an hour away.
In October and November, the light is magical here. The sun is lower and the colors change into the most beautiful season. The air is healing, too, something I missed living in big cities for most of my life. Whenever I arrive back in Bolzano, we'll take an endless walk or hike in the mountains, pick berries, and just sit on a bench, breathing in the air with a wonderful view.
Best of all, my friends have already started to visit regularly as it's the perfect getaway for someone living a busy lifestyle. Seeing them get to know my new little world made me very happy."
Eating & Drinking
Do you have a favorite coffee-to-go spot in Bolzano?
"I don't do coffee-to-go personally. I treat coffee like a glass of good wine, which I would also not drink from a cup while walking. My favorite place to sit down for coffee or tea is Luna Bar in the heart of Bolzano — on cold days next to the fireplace, on sunny days in the beautiful garden."
What about if you wanted to linger or people-watch?
"Under a palm tree in the garden of Parkhotel Mondschein. This medieval building is almost 700 years old, and the orange facade with its big garden in front is a magical little place. The mix of ancient trees, palm trees, sunbeds, and the terrace feels calming, and there is always a cute crowd — a healthy mix between locals and hotel guests."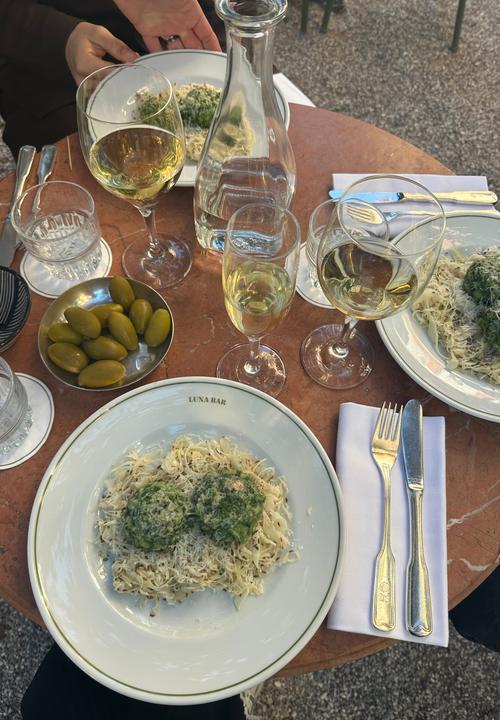 And the best pastries in town?
"For the best traditional pastries, like Apfelstrudel, Cafe Lintner is a must-go. I had one of the cutest strawberry birthday cakes there in May."
Where would you go for breakfast or brunch with friends on weekends?
"Breakfast/brunch are not really a culture here, Italians mainly have a quick espresso and croissant. I'd suggest taking a walk along Obstmarkt and starting your weekend with some oysters and a glass of Champagne at Banco 11.
Do you have a favorite spot for aperitivo?
"Cafe Darling in Merano is cute for an aperitivo on a sunny day. It's touristy but you can sit by the river with a nice view after a little walk. If you want to continue for dinner, you can walk a few hundred meters up the promenade and dine at Meteo."
What about a fancy dinner for two?
"Reichhalter in Lana, a renovated historic Gasthaus from 1477. You can either enjoy the delicious food on the terrace or in the traditional Stube."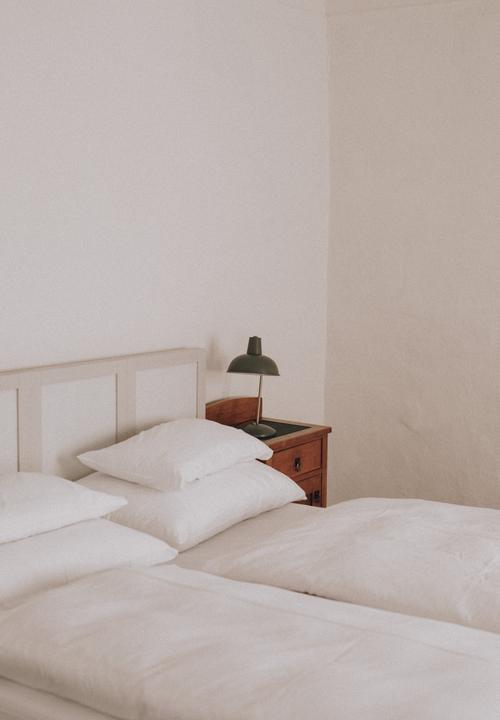 Shopping
Which boutiques or concept stores are must-visits?
"I regularly visit the Monocle Shop in Merano. The shop manager Linda is an absolute sweetheart and you never leave empty-handed. You can always find a nice magazine or book, a scented candle, or a special piece by a brand I like called Rier."
I also like Coltelleria Lorenzi, a beautiful old shop, for homeware accessories, and Antik & Art Savoi for vintage pieces."
What about food shops or markets?
"Bolzano has an organic farmers market every Tuesday and Friday morning. I have never seen so many different varieties of green salad leaves anywhere before. As well as apples. I can't put into words how they taste over here, you must try for yourself! Flowers I get at Florale Werkstatt in Lana."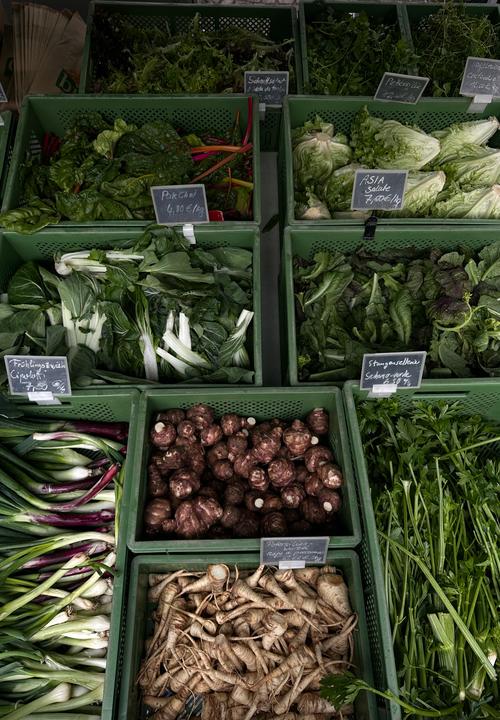 What To Do & See
Do you have a favorite hike near the city?
"Vigiljoch for rainy days as it includes a lot of forest. Salten for sunny days, which is one of the largest plateaus in the area and the view feels almost unreal."
What about a mountain hut, for lunch and a walk?
"Seiser Alm is a great place to visit for a day trip, or if you prefer a sleepover, you can stay at the Adler Lodges, or ICARO. Waking up with that view and air is priceless, and there are great hikes and walks. For lunch I can highly recommend Gostner Schwaige, make sure to order the Hay Soup! Or, drive a little further to Forestis Dolomites, another great hotel with a scenic view of the snow-covered Dolomites."
On a sunny fall day, where might you go for a swim?
"Kalterer See, where the water is mild and the lake very quiet. In the village of Kaltern, you can sit on the cute terrace of Weisses Rössl Kaltern for a snack or aperitivo. It's a great destination by bike from Bolzano, or on lazier days I can recommend taking e-bikes.
Where To Stay & Visit
If not with you, where do you suggest friends stay in Bolzano?
"In the city, Parkhotel Mondschein — our new home will be a few minutes away from it.
Or Villa Arnica in Lana for a more quiet and romantic getaway. They grow their own vegetables and fruits, and while reading at the pool you can pick a handful of berries, or lately, lots of fresh figs."
Is there a Refugio or hotel in the mountains you love?
"Hotel Saltus. It is close to Bolzano and therefore easy to reach, even without a car. The view, the spa, and the food are incredible — as are the female owners (from three generations) who make you feel at home right away.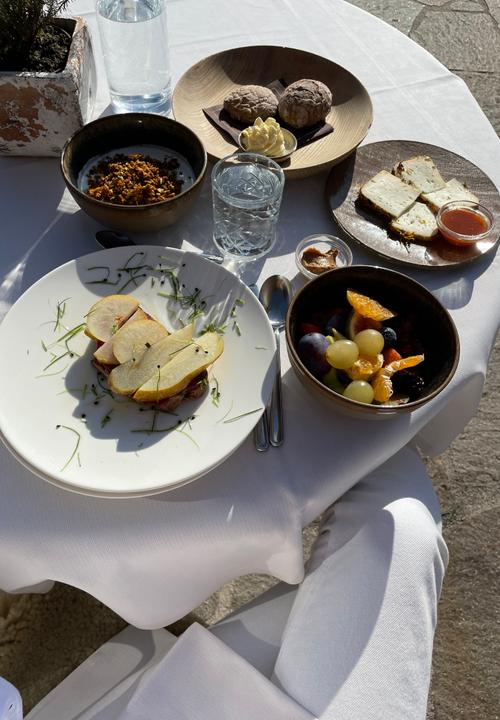 Vigilius, designed by Matteo Thun, is another must-see and a classic. Again, it has an incredible location and spa. There are a lot more on my list that I still have to test myself."
What about if you're looking for a spa experience?
"Schwarzschmied Hotel, located in the heart of Lana. The spa is in collaboration with Susanne Kaufmann with treatments held by a few amazing therapists. The outdoor pool is a great length for a proper swim all year around, the saunas have views into the wild gardens that make you feel like you're right in nature, it couldn't be more relaxing. The rooms and restaurants are more than worth visiting, also for a longer holiday.
For more inspiration, follow Celia Solf on Instagram @celiasolf