Is there anything better than waking up to the mere soft sound of waves lapping? Ok yes, perhaps a few things, yes – but when it comes to being on holiday, little beats it. The sound, sight and often even smell of the ocean is so relaxing that it's a soothing tonic to lull you out of a deep slumber when you're in relaxation mode. And the best bit? You don't even need to leave the UK to experience it, but forget scenes of the British seaside being anything like the days of yore, with 'kiss me quick' hats and garish sticks of rock that will break your teeth. Instead, the hotels we've listed are up there with some of the best, with the added extra that they're right on the water's front.
Whether you want to be in the southwest in Cornwall or Devon, East Sussex or Suffolk, these are the hotels right on the seaside that are worth knowing about.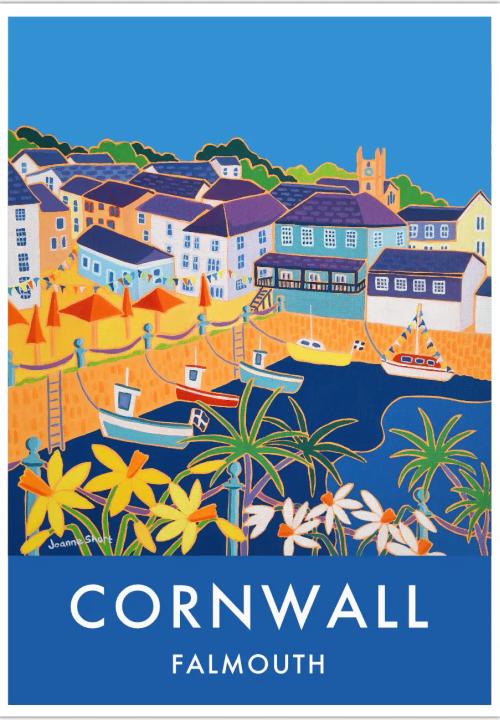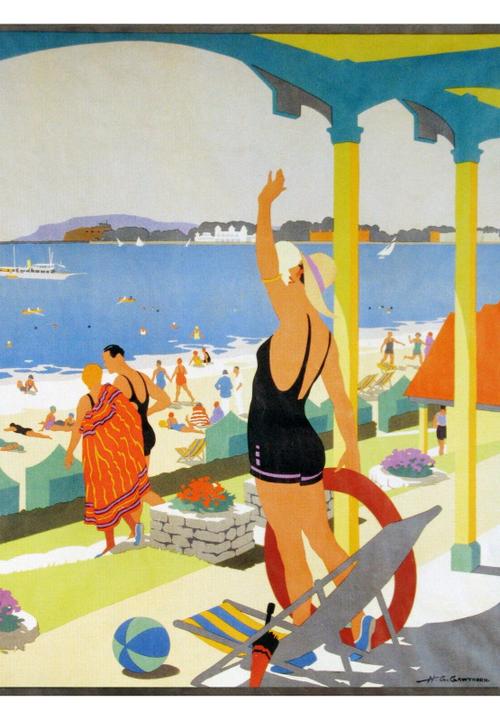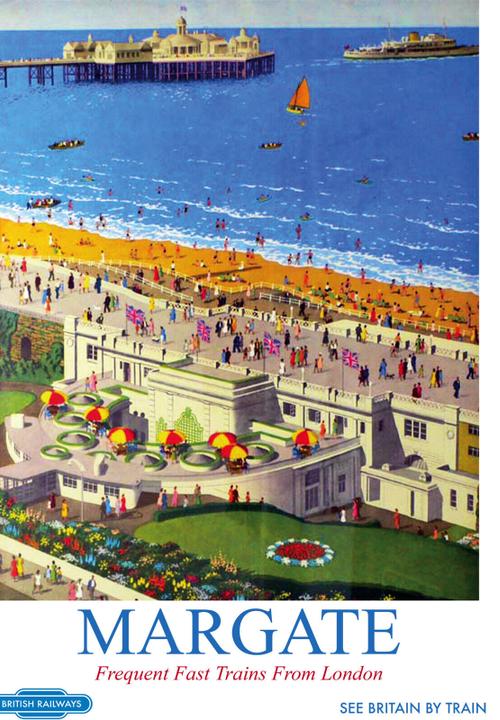 Hotel Tresanton, St Mawes, Cornwall
St Mawes, on the Cornish Roseland Peninsula, is the king of seaside locations, and none more so is this true than for Hotel Tresanton. Celebrating its 25th anniversary this year, it was lovingly revived by famed hotelier Olga Polizzi.
It may be in Cornwall, but the hotel's feel is almost Mediterranean with its white-washed front sunbleached decking, piqued blue sun loungers, stripy umbrellas and palm trees, which all combined forms an appropriate ode to its former life as a yacht club. The spirit still lives on though as guests can hire the 8m classic yacht, Pinuccia, which even raced for Italy.
It's made up of five properties and cleverly, all of the 30 rooms make use of that neverending ocean view, and overlook St Anthony's lighthouse. The decor is a pleasing combination of old and new furniture and plenty of local art depicting that ever so special Cornish light this part of the county is famous for.
The terraced beach club, right above the water, is where guests while away the summer days which is suitably decked out with a bar and there's a spacious inside dining room with a mosaic floor that's south facing and full of light too.
Carbis Bay Hotel, Carbis, Cornwall
Sitting right above the immaculate stretch of Carbis Bay beach, with its wide bay, pale sand and lapping waves, it's fair to call this site an oasis. What started life as a cliff-top hotel has now tastefully sprawled into what the hotel describes as an estate. The jewel in the crown are the lodges, which were used for the G7 summit in 2021.
With three or four rooms, spread across three floors, the self-catering lodges are wonderfully luxurious and make the most of the excellent beach views. Slide back the bedroom's glass doors to be awoken by the sounds of the waves. Bathrooms include Bamford toiletries, some have roll top baths. Everything is high spec, but so seamlessly integrated you'd barely notice the light switches or aircon.
The downstairs living space is open plan, while the outside garden is a continuation of the space and even has private access to the beach, which is literally a few steps away. While on the top floor outside is a glass fronted patio with a hot tub.
The hotel's pool is one of the most spectacular, it's heated and overlooks the ocean. Finish off with a sauna above the pool.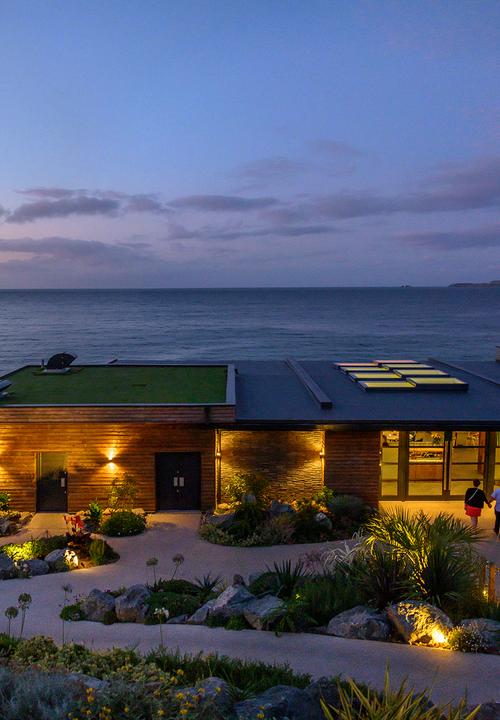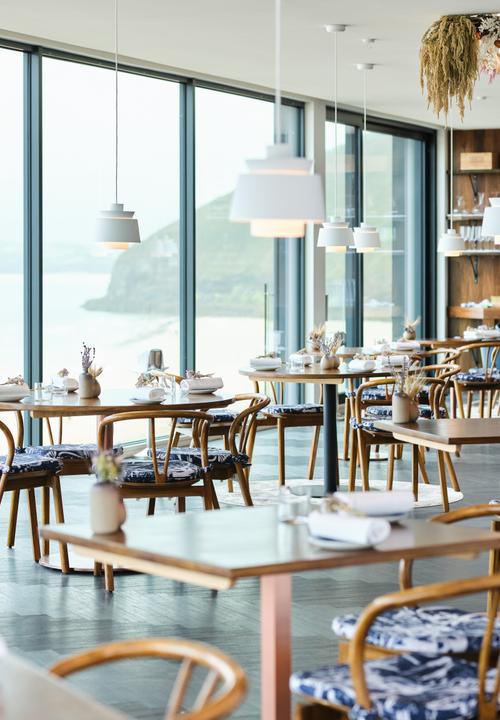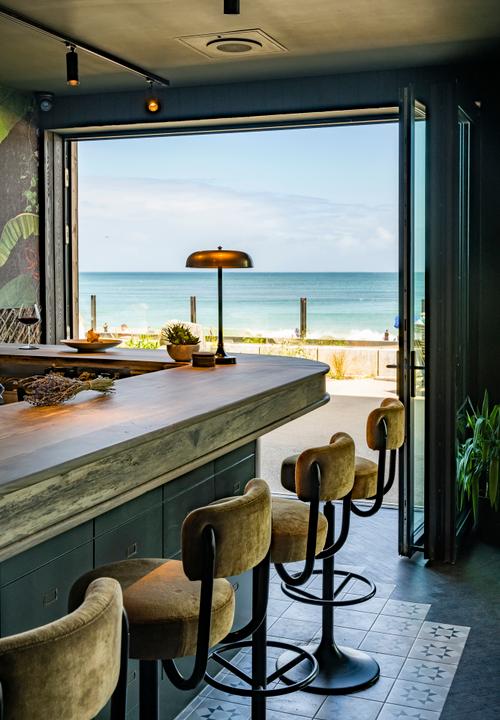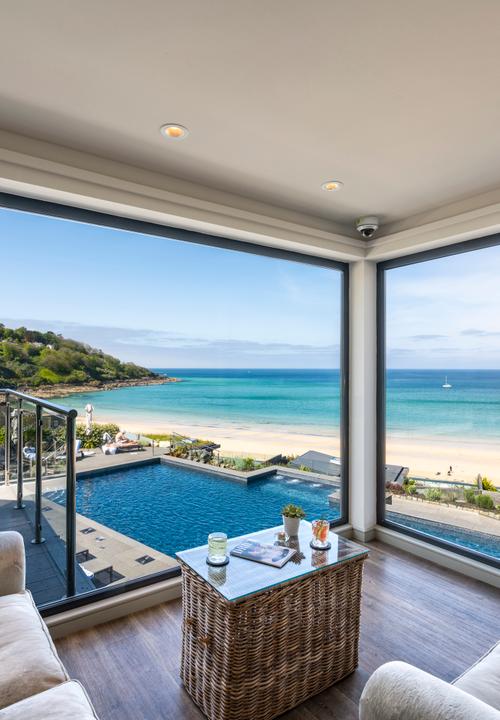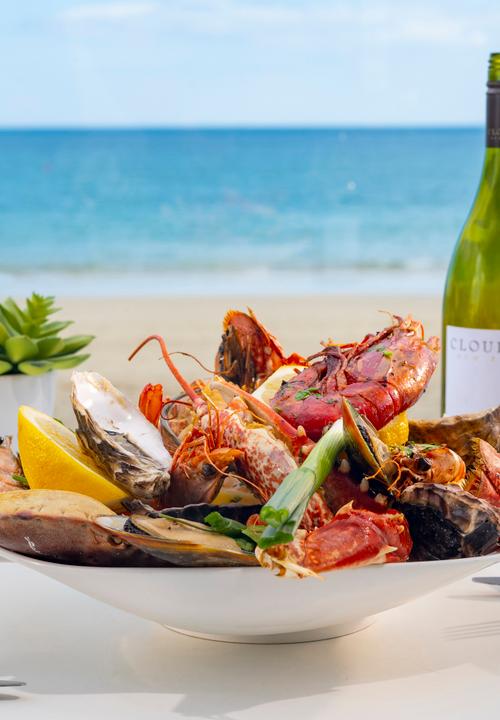 The Suffolk, Alderburgh
A recently renovated restaurant with rooms, this 17th century town house is on Aldeburgh's main highstreet, but is just a mere few steps away from the shingle beach of the east coast.
It's now under the capable hands of Geroge Pell, who is managing director of London's L'Escargot restaurant. He set up a pop-up during the pandemic to keep jobs going for L'Escargot staff, but is clearly now under the spell of the east coast, and has never got round to leaving again. The east coast took him in and convinced him to buy this hotel. The six bedrooms feature cream tones and natural linens, while the removal of a TV is much-welcomed. It's totally relaxed but details are well thought out and service is excellent, making it feel far more than a local seaside hotel.
Of course, seafood is the food du jour where head chef James Jay excels and uses hyper locally caught fish and seafood.
The restaurant is in calming tones, pale wood furniture and woven rattan hanging lampshades and a modern take on 70s retro glamour.
Salcombe Harbour House Hotel, Salcombe, Devon
Salcombe is another famous little corner of south Devon that attracts boat-lovers. Similarly to Hotel Tresanton, it's set just above the water's edge too. It's also right on the coast path, so if yachting is not for you, there's still plenty of nearby places and beaches to hike to.
Rooms are tastefully nautical with hues of oatmeal, white and navy and the odd flush of stripes and a little bit of kitsch in the form of portholes or lobster pots. Many have balconies that run the length of the room, or terraces and even 'balcony boxes' with rugs and binoculars ready for stargazing and bathrooms feature Bramley products.
The Jetty restaurant is all about local seafood, and its panoramic views over the water. Expect dishes like monkfish curry, lobster bisque or good ol' fish and chips, then finish up the evening with a cocktail on the rooftop bar.
If the weather's not beaming sunshine, while away hours in the spa's pools, hot tub, steam room or sauna, or hole up in the private cinema. Little touches include complimentary Salcombe gin and tonics with ice and lemon left in your room in the afternoons.
Gara Rock, South Devon
It's the only hotel o8n the list set on a clifftop, and offers unbeatable views across the cliffs and water below, which is just over the estuary from Salcombe. Once a collection of cottages used by the coastguard, Gara Rock's USP is its remoteness – there's nothing else around, bar the coast path and empty beaches below.
As impressive as the panoramic scenes are, you won't be disappointed when you head inside either. Room interiors are slick yet cosy and slightly rustic in places, featuring plenty of textures from sheepskin rugs to seagrass, while the main event (the view) is framed with floor to ceiling windows. Some have balconies and even gardens, and there's just a nod to the location with prints of fish.
Luxe extras include an outside heated swimming pool (obviously it's overlooking the sea) as well as a spa with an indoor pool. The Pièce de résistance is the sun terrace, where dining here is a must in summer. It's also popular with local walkers for lunch or coffee. On the menu there's the likes of Devon lamb, Salcombe crab and battered fish.
The Gallivant, Rye, East Sussex
Close to Camber Sands' dunes in East Sussex, The Gallivant has nailed its own version of Hamptons-esque beach house feel, without a hint of tackiness.
It's unsurprisingly big on English wine and champions many of the local vineyards in the area. The menu is small and perfectly formed, with a choice of two or three courses of seasonal dishes, and staff will gladly help you pair their huge selection of English wines with your meal.
Rooms feature well-chosen bold colours, roll top baths, Bamford toiletries and some are pet-friendly. Outside's decked area is chic with a coastal designed pebbled garden with succulents and wildflowers, white wooden furniture, parasols and festooned lighting which make it perfect for lounging when you've tired of the beach. Inside there's a little library for relaxing if it's not so sunny, and a vast bar perfect for pre-dinner cocktails. Be sure to dine outside if the weather allows it.
Lympstone Manor, Exmouth, Devon
Headed up by born and bred Devonian chef Michael Caines, Lympstone Manor's views over the River Dart Estuary are particularly impressive.
The original Georgian country house was fully refurbished when the chef took it over, and newly added is the poolhouse restaurant and the heated outside pool, which has a real Mediterranean feel to it. Just below the house is the vineyard Michael planted, which truly has its own microclimate owing to its natural sloping and waterside location. Of course, the excellent wines are served in the hotel. But one of the biggest pulls – aside from that view – is Michael's Michelin-starred food. Expect the best quality ingredients from the likes of nearby famed Darts Farm and fish from boats in Brixham, which you can see from the hotel.
Rooms are named after local birds, where most have views over the water and vineyard, and some have outside baths. They're spacious and have pastel and neutral colours with plenty of velvet and parquet flooring. There's a couple of shepherd's huts at the bottom of the vineyard, decorated with bright colours and bold wallpapering, and some rooms are fit for your four-legged friends, too.