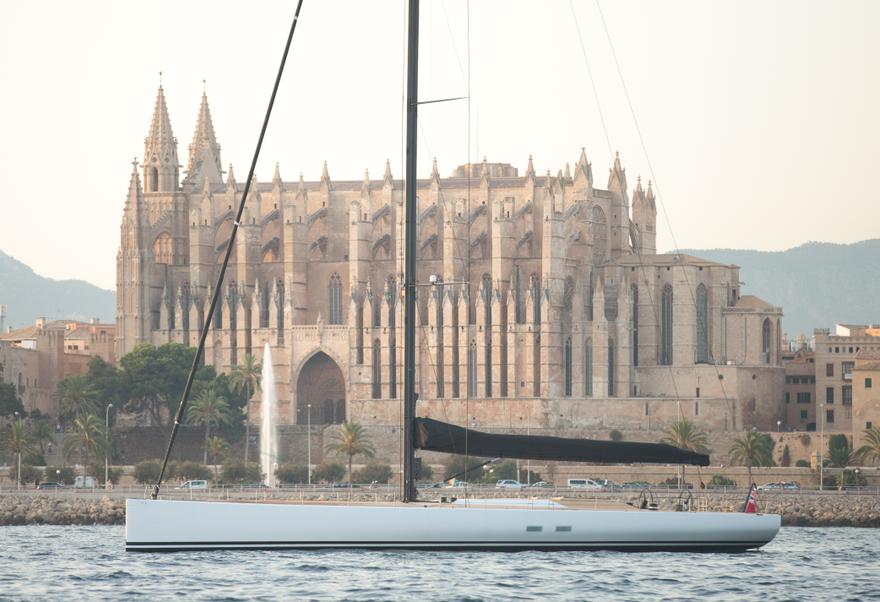 The Mallorcan capital has a thriving restaurant, bar and coffee scene, a growing international community, and a strong local culture paired with a deep, rich history and magnificent Gothic architecture. This, in addition to palm tree-lined streets, lush parks and an Ocean Drive-esque waterfront, are what enticed jewellery designer Jourdana Davies to become a Palma local a few years ago. Here, she shares her favourite haunts — from food markets to rooftops and everything in between.
"I've lived in Palma for three years, although the island has felt like home for longer, having spent almost every summer here since I was 12 years old. I moved to Mallorca with my husband during a period of grief; its wild beauty, magnetic energy, and slow-living ethos make it primed for healing and realigning. We hadn't intended on the move being quite so long-term, then the pandemic came and changed our course. Once the world opened back up, we realized that Palma offered the perfect counterpoint to the intensity of London. And with the brand Thousand Fibres and our families based in the latter, we now move between the two.
Our move to Palma's Santa Catalina felt as natural a transition as I could have hoped from London's Shoreditch, given that we're on a tiny, sleepy island in the Mediterranean Sea. Set in the west of the city, the area was originally a fishermen's barrio and retains plenty of the original architecture, and charm, in amongst a patchwork of colour. Behind a nondescript doorway, at the top of a snaking, steep staircase, our apartment is something of a hidden treasure. Its two secluded terraces are what I fell in love with, with 360-degree views over Parc de sa Feixina, the Marina, Barrio es Jonquet, and the rooftops of Santa Catalina, we watch the sunset over Bellver Castle and the Naburguesa mountains.
After being away, nothing feels quite as good as stepping out of my front door onto the Paseo Maritimo and heading for a walk or run along the promenade, which hugs the coastline all the way to Portixol, a tiny fishing village on the edge of the city. It's a 5km route that I take almost every morning, leaving in the dark and arriving at Sa Gavina Blava in time to watch the sunrise. On the way back, I'll walk barefoot along the Can Pere Antoni beach, feet in the ocean. It's the one thing that instantly recalibrates me.
It's the combined elements of Palma that really make this city so unique. It has all the trappings of a big city, just in distilled, bite-size. But within an hour, you can either be on a rugged, secluded beach or within the depths of the mountains. It's hard not to fall for this city."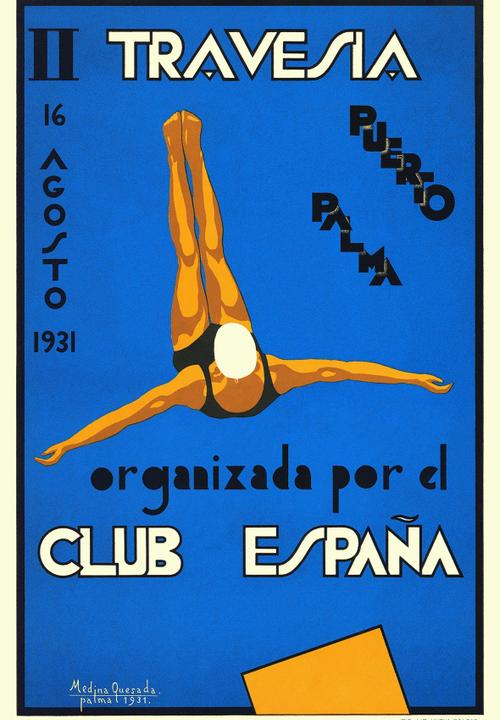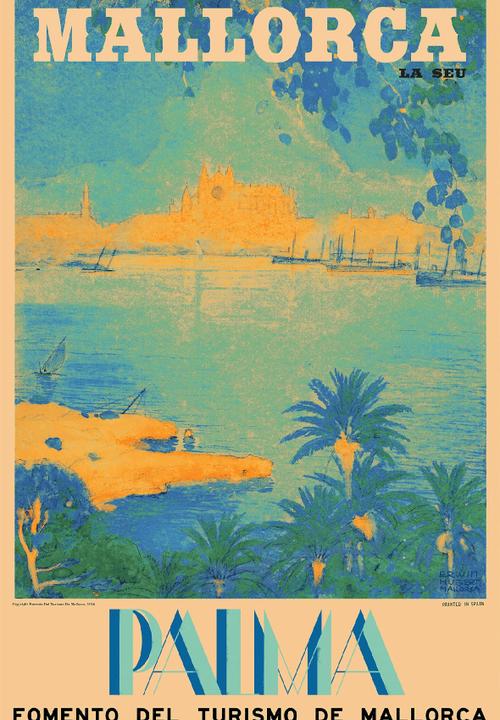 Where to Stay
If friends aren't staying with you, which hotel do you recommend?
"Concepcio by Nobis, a new opening tucked away at the edge of the old town — it's fast becoming my most recommended hotel. Its terrace, though small, is picture-perfect and a total oasis. When it is a little quiet in the off-season, I might sneak in with my laptop to work and (if the staff are obliging) take a dip in the heated pool."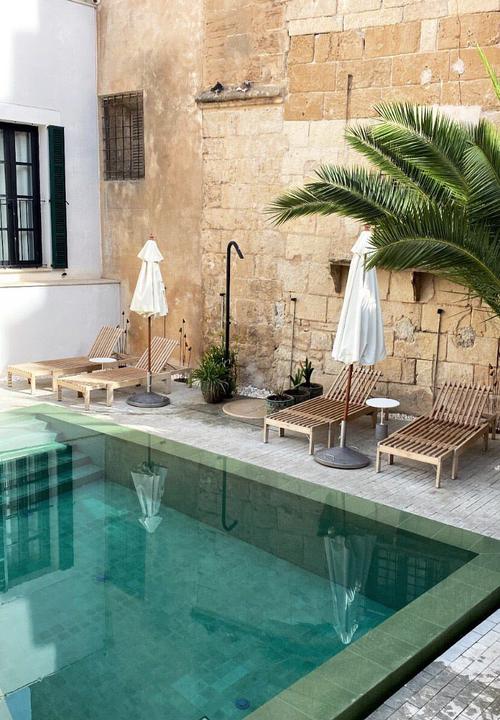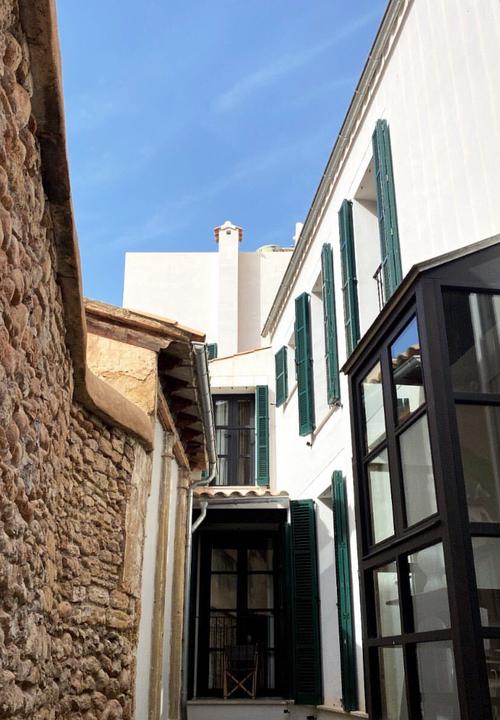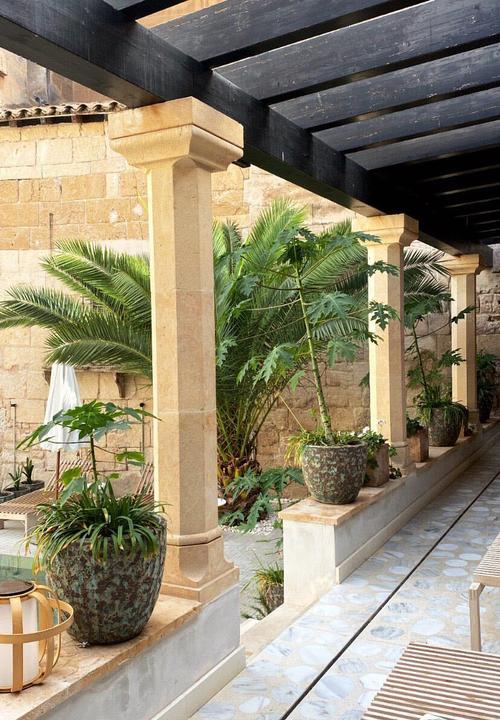 Eating & Drinking
For a morning coffee to-go…
"Nano is a tiny but perfectly formed coffee bar on an unassuming road behind Paseo del Borne, owned by the sweetest Argentinian couple. We tend to grab our usual para llevar and perch on one of the cool stone benches beneath the canopy of trees, watching the city come alive."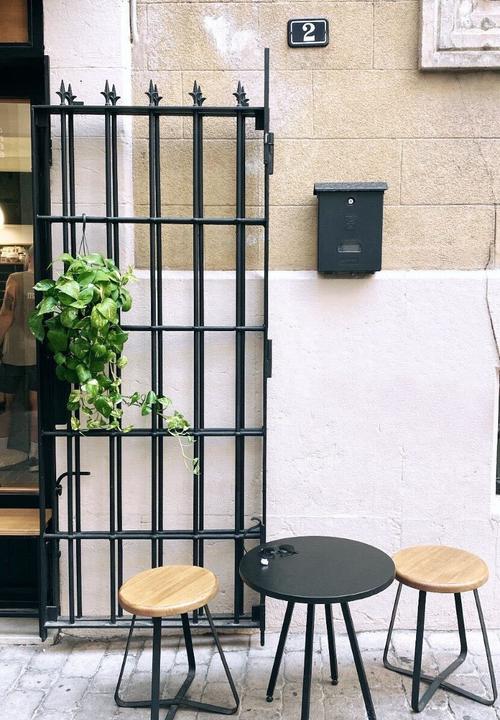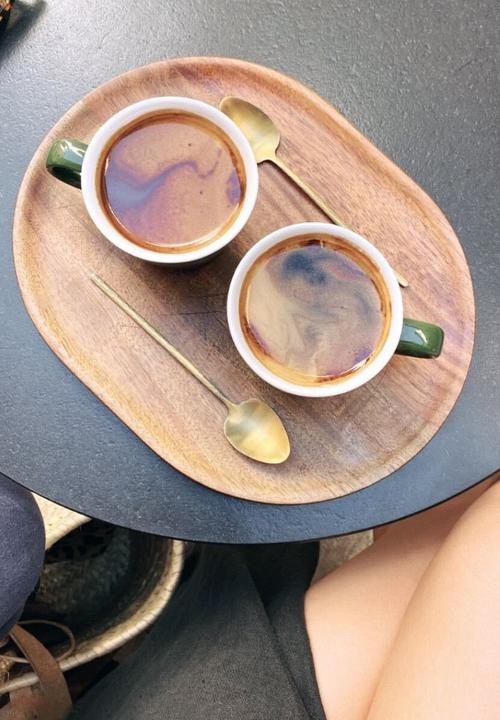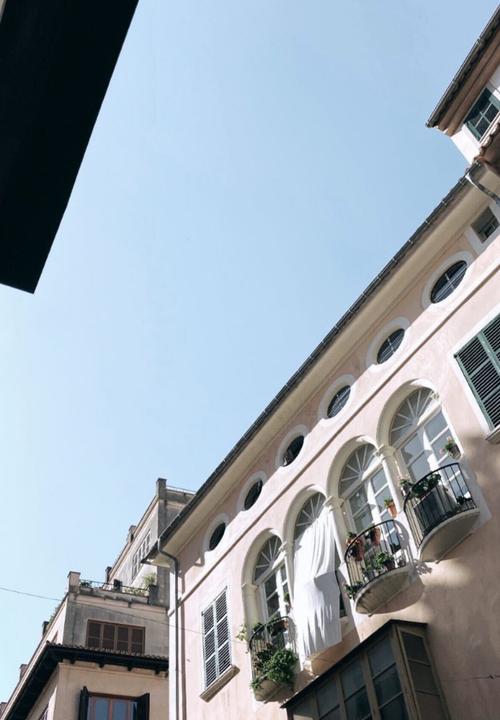 And if you want to sit in…
"One of my favourites is Mistral, where if I'm lucky, I'll bag a table on its Placa de Weyler terrace. It's the perfect meet-up location and the island's first, and arguably best, specialty coffee roaster. I order the cold brew with a splash of oat milk."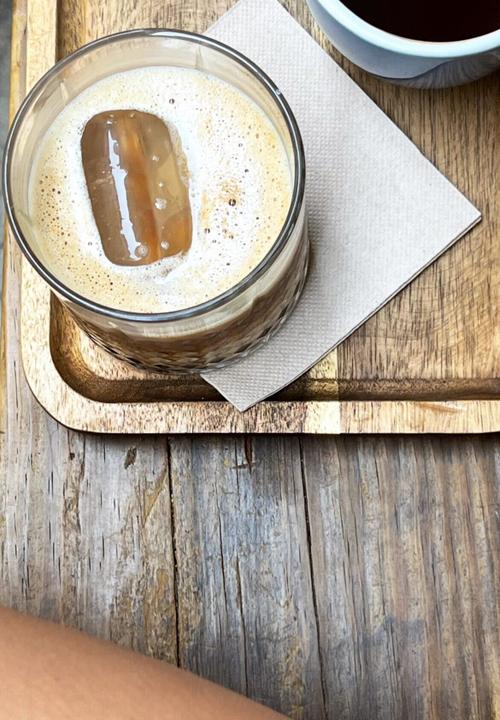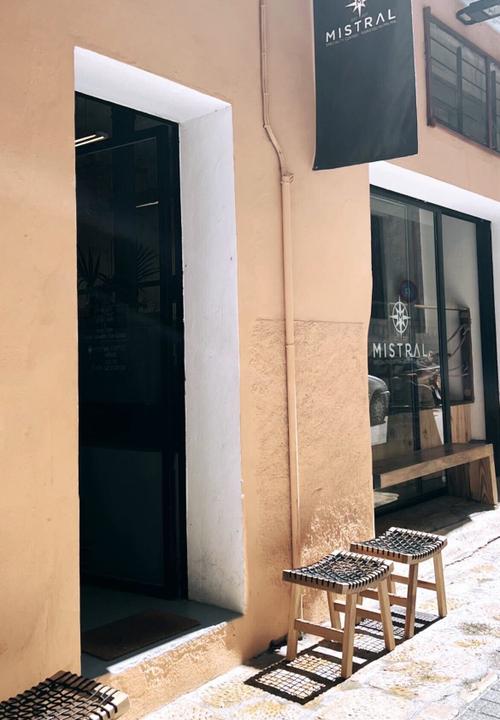 For a weekend brunch with friends?
"I'll stay super local. The Santa Catalina Market is just steps from our apartment and has cafes spilling out on all sides. With friends, I'll head to El Perrito for its super fresh local ingredients and generous portions. Across the road is the French brasserie Cafe Poupette, which I love for those we'll-be-here-for-hours-brunches where fresh green juices and coffee can quickly turn into Cava.
Where do you shop for provisions?
"Nothing makes me feel more like a local than shopping at Santa Catalina. I buy everything here, gravitating towards whatever is in season, whether that's freshly caught island fish (ask for tips on how to prepare it and you might just be given an old family recipe to try!), locally-grown fruit and veg, or raw honeycomb from Pollença. If I'm entertaining at home, I'll grab bottles of wine from Enoteca Sa Rotata, huge bunches of eucalyptus from Floristeria Miquel Capella, and sourdough loaves at Palma Bread."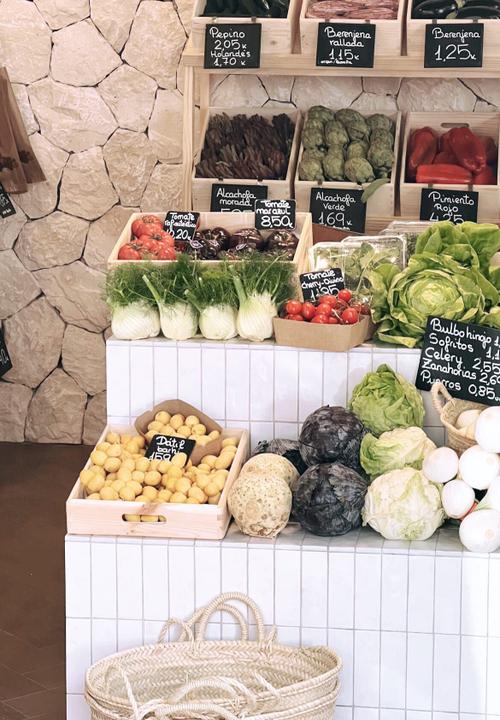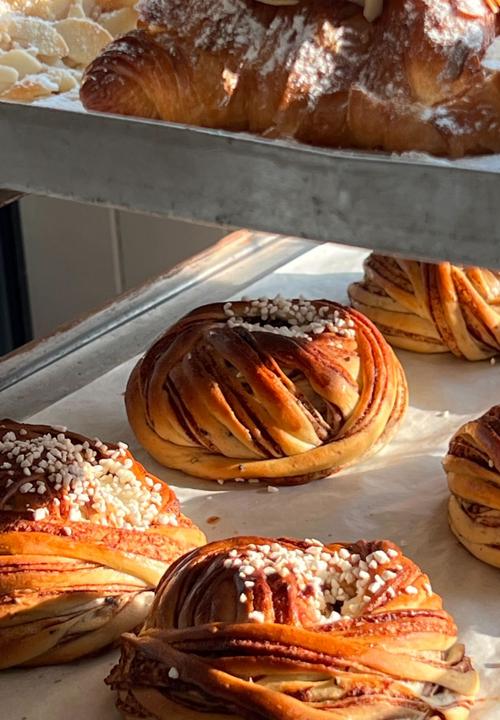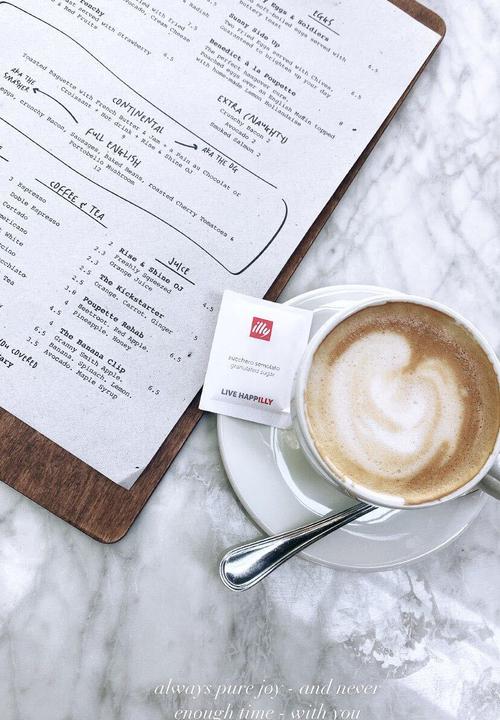 Do you have a go-to spot for aperitivo?
"Bar Nicolas is a long-standing favorite, year-round. It always draws a chic crowd, sipping on Aperols or Vermut and enjoying the surrounding chatter."
And a preferred rooftop?
"I'm a little spoiled by the privacy, views, and (occasionally) the service on offer on my rooftop. However, I love the terrace at Hotel Sant Francesc. It's the perfect starting point for an evening with the girls. We'll arrive at 8 pm and sit up on the high stools for prime positioning.'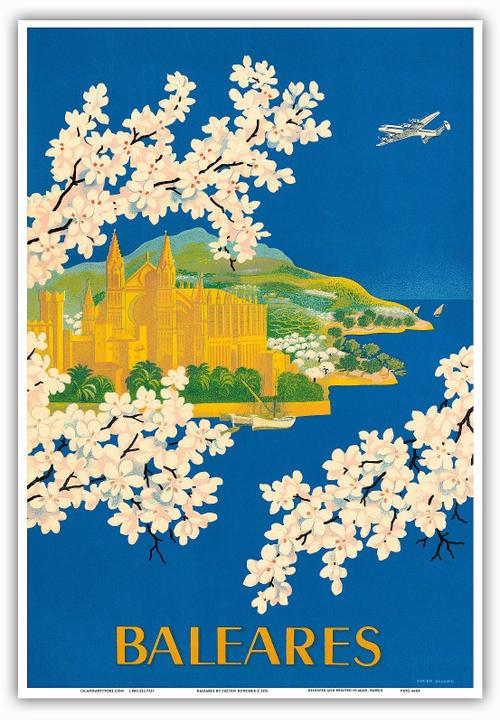 What about a clandestine nightcap?
"Although the Sant Francesc's rooftop is definitely a hotspot, there's something seriously sexy about its ground floor bar. I like to sit at the bar, a masterpiece in itself, while my negroni is being made, before retiring to sit beneath one of the olive trees in the lobby's candlelit inner courtyard."
Where do you go for a romantic dinner that's a bit of a treat?
"El Camino is absolutely worth the hype and the early reservation. I love sitting at the marble counter and watching the chefs prepare everything from scratch. Order the courgette flowers, jamon croquettes, lamb cutlets, and grilled octopus — washed down with Mallorcan wine."
Shopping
Is Palma known for particular artisans?
"I send every friend who visits the island to Mimbreria Vidal. A third-generation wicker maker this is the place to go for the most exquisite, hand-crafted basket bags. If you have the time (at least a week) and know exactly what you want, take a sketch and measurements for a custom-made piece."
Do you have any favorite clothing or concept stores?
"The new flagship Cortana shop is like stepping into another world. An earthy, minimal haven, it's filled with the most sumptuous silk and linen designs — some of which are made on the island and a small line of locally crafted ceramics and homeware that I'm slowly filling my kitchen with. Don't miss the terrace, where you can order from the outdoor bar, and pause beneath the fig tree and bougainvillea."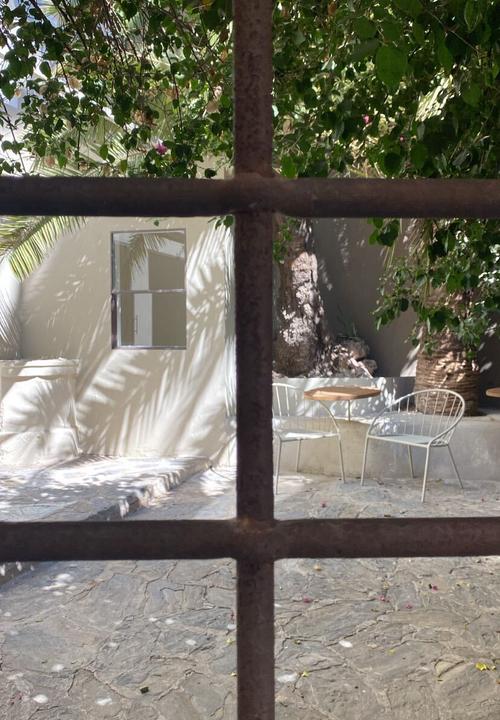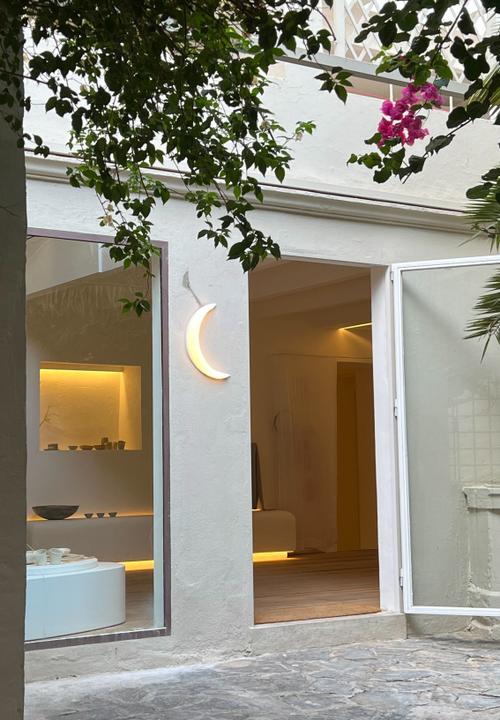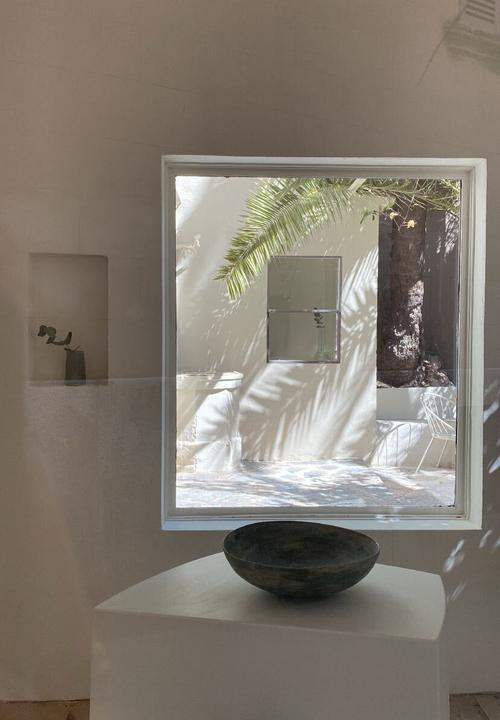 Where do you go for a swim near Palma?
"Illetas Beach is a 15-minute drive away and it's one of my favourite spots on the island, no matter the time of year. I'll head out here a couple of times a week for a morning swim or simply to be close to the sea. In the same bay is Balneario Beach Club and we'll come here often with friends. I'll order the off-menu lobster brioche roll. Plump for a table in the centre of the main terrace for the best people-watching."
What's your favorite day trip to take from Palma?
"There's still so much of the island we haven't explored, so when we have a day off, we'll wake early, grab a Thermos of coffee, and randomly select a hike from the All Trails app. More often than not, it involves a pit stop at a local restaurant on the way home. In summer, we'll head across the island with a Polarbox picnic in tow to Port de Sóller. We'll book out a tiny RIB boat, bobbing along the north west coastline and anchoring at Sa Calobra for a day in and on the ocean."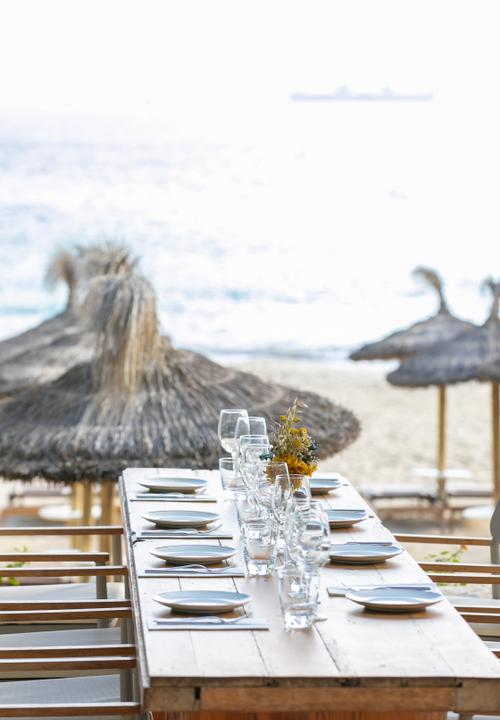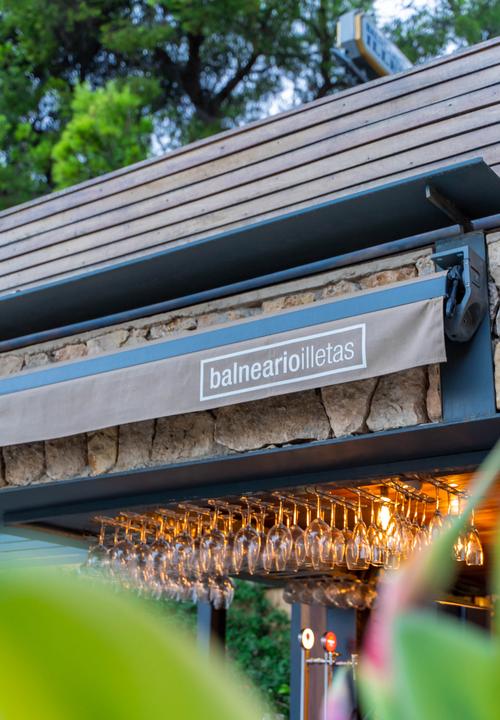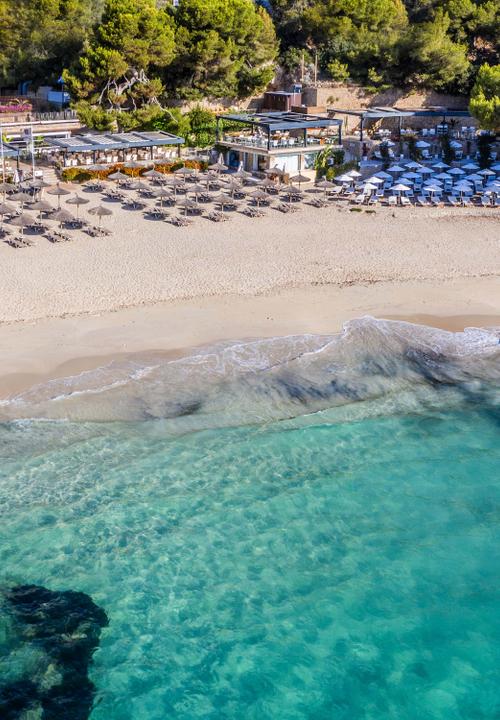 What to See & Do
Is there one touristy thing that everyone should do?
"Even as a local, I still love strolling around La Seu, the cathedral. I'll take the steps up past the entrance, before snaking behind it, through the Gothic Quarter, down the streets surrounding the Arab Baths, passing by the Santa Clara Convent and along the Murada, the original city wall. I'd suggest putting away your Google Maps and getting intentionally lost."
What's your favorite gallery or museum to visit?
"If I'm craving either a culture top-up, or an hour of peace and solitude, I'll go to the Es Baluard Museum to see whatever current exhibition is showing; or, grab a coffee from Menut en route, and sit above the museum grounds. It's built straight into the remnants of the old city wall, and the views are spectacular."