An Insider's Guide To Athens And Lesser Known Greek Islands
At 84 Rooms, our love affair with Greece is infinite. To get the inside track, we spoke to Filita Travel founder Anastasia Antonopoulou about her favorite places to stay off the beaten track in 2023, from Athens to the Peloponnese via Andros.
Athens
Every Greek Odyssey should start in Athens. As tempting as it is to jump straight on a ferry out to its many and beguiling islands, stay put in the city for a couple of days. Soak up its ancient history and feel its new cultural vibrations, get lost in its streets, and explore its vibrant neighborhoods. Eat, drink, and dance your way through modern Athens.
Perianth 'A design hotel featuring modern art from contemporary Greek artists, he Perianth boasts a super location in the heart of Athens. Rooms are spacious and the penthouse has the most incredible view of the Acropolis.'
Milos 'A gorgeous new hotel from the American group behind the famed oratorios of the same name. As well as a superb central location, the food is excellent — but it's only their first year so expect some teething issues.'
Cyclades
ANDROS
Wanted to let you know that I'd recommend a small edit to the 'Lesser Known Greece' article, in regards to Ktima Lemonies in Andros. As of 2023, it is operating as a private estate villa for weekly rentals and Nelly (the previous owner) is still on board in charge of private events but is no longer the owner.
Ktima Lemonies 'People LOVE this property. It's secluded and simple and you can experience Greek hospitality at its purest — think Nausika of Skinopi Lodge on Milos, but on Andros. It's very popular with well-traveled Americans who want to fly under the radar, plus creative consultant Lucy Williams got married here this summer so it's been all over Vogue UK & the foreign press.' As of 2023, it is operating as a private estate villa for weekly rentals and Nelly (the previous owner) is still on board in charge of private events.'
TINOS
A short ferry ride from Andros, you'll find an island that flies even more under the radar: Tinos. Known as a place of religious pilgrimage, Tinos' wild landscape is peppered with traditional villages, a growing number of vineyards, and a buzzing food scene for those in the know.
Under The Sun 'Set between the picturesque villages of Kardiani and Isternia in Exo Merio, Under The Sun, is worth staying at for the spectacular views alone — you'll feel like you're sleeping up in the skies.'
The Detailor House 'A gorgeous four bedroom villa, also near Kardiana, this Airbnb nails laid-back, outdoor living. Designed in sympathy with traditional Cycladic architecture, this tranquil gem has mesmerizing views across Mykonos and Syros.'
Xinara House 'Painstakingly restored from a former bishop's home in the heart of a rural village, Xinara House is two adjoining villas and a design lover's delight. But go outside and you'll marvel. Terraced gardens sit under the gaze of a mountain, a vineyard has been planted to produce rosé and a shaded pergola begs for long lunches with friends.'
Kimolia Gi 'At Kimoli G, I love the Small House on the Beach — perfect for the laid-back traveler.'
KIMOLOS
A tiny volcanic island off the northeastern coast of the more well-trodden Milos, Kimolos is much sleepier with a family-run vibe. Multi-colored fishermen's houses hug the coast and there are plenty of secret beaches to explore — ideally by boat.
The Windmill 'A mid-19th century windmill has been faithfully restored and converted into a chic boutique hotel on Kimolos. It's super intimate, its bar shakes a great cocktail and it all feels very off-the-beaten-track.'
SIFNOS
Known as the cradle of Greek cooking, Sifnos is the foodie's island. It also has a strong pottery tradition, wonderful hikes, and more churches than there are days of the year. Chic Athenians love spending a weekend in its lively towns and villages — especially Apollonia and Artemonas.
Make Verina Astra your base for exploration: it perches prettily on the hilly east coast of the island, overlooking the monastery of Poulati.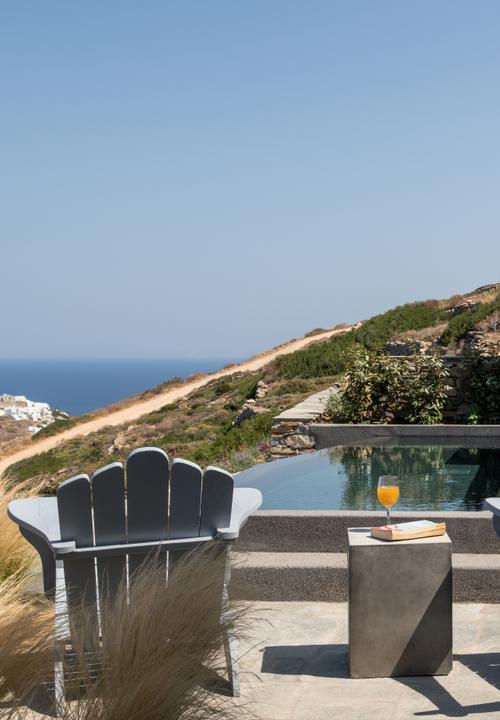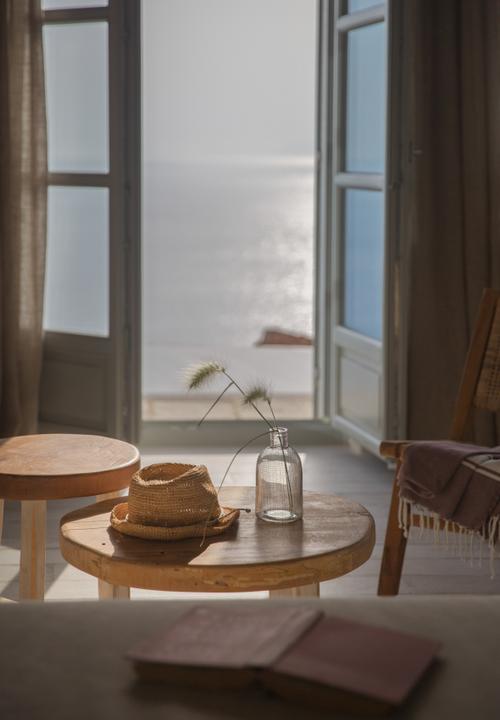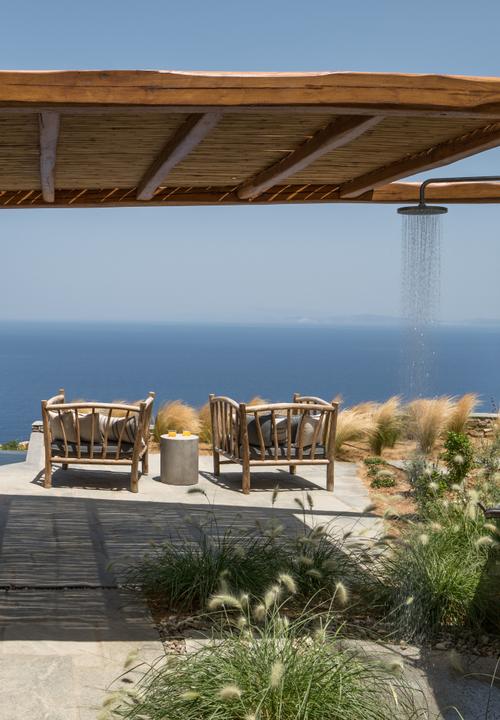 Dodecanese Islands
ASTYPALEA
Part of the Dodecanese archipelago of islands, diminutive Astypalea offers a glimpse of a life of old, where time passes more slowly and the pace is gentle. Despite being a short flight from Athens, it's remained wonderfully free of the summer swarms of tourists. The whitewashed houses of its Chora wind up a steep hill, with a Venetian castle sitting at its peak like a cake topper.
Saluti Da Stampalia 'These stylish suites sit above Livadi Beach and their terraces look out across to the island's beautiful Chora. Make sure to rent a boat and explore the island known as the 'Butterfly of the Aegean'.
Pylaia Boutique Hotel 'The staff here are so lovely and hospitable, it feels very authentic. Go for one of the more luxurious options and make sure you get up early enough for breakfast, it's terrific!'
Hotel 1900 Check into Hotel 1900, set in a 19th-century beauty right on the waterfront that is mostly just as it was. Drinks on the terrace (served yourself from the honesty bar) overlooking the harbor are the absolute highlight.
Symi
Symi is almost unbelievably picturesque, with a postcard-perfect horseshoe-shaped port in Little Symi and pastel-hued neoclassical mansions that have won over the chic French and Italian set. The most charming thing about Symi is that you won't need a car: most of the beaches can only be reached by boat or on foot.
The Old Markets Englishman Andrew Davies has lovingly created a small hotel out of the ruins of Symi's old market where sponges and spices were traded during the 19th century. You'll love its peaceful courtyard and homely, yet elegant feeling.
Peloponnese
A peninsular in southern Greece, the Peloponnese is known as the playground of the Gods and yet it's still largely off the tourist track. Filled with ancient sites and cultural riches, there is so much to discover in this area of the Greek mainland that is also home to magnificent landscapes, from mountains to forests and beaches.
Dexamenes At Dexamenes, tradition, and modernity combine: a 1920s-old winery has been transformed into an eco-luxury hotel on the western Peloponnese coast. For wine and design aficionados thinking outside the box, staying in a former industrial wine tank couldn't be more apt.
Tainaron Blue This hotel's architectural owners created three guest rooms from a 200-year-old stone tower house. It's super peaceful and very romantic if you're looking to explore this wild, historical area — and get to know traditional Maniot cuisine.