'I was introduced to Cap Ferret almost 10 years ago by my best friend, whose family has a house there. It was love at first sight and I've gone back every year since, each year becoming more enamored with this laidback oyster village.
It sits on a long lick of sand to the west of Bordeaux, hugging the Bassin d'Arcachon on one side and jutting out into the Atlantic Ocean on the other. One side is calm and perfect for swimming, the other wild and loved by surfers. There's a gorgeous daily market, endless oyster shacks, and sandy islands to explore by boat that disappears with the tide.
There is no need for a car; you get everywhere on foot or with a bicycle. It reminds me all at once of Cornwall, Comporta, and Cape Cod. Not a hint of flashiness, but chic all the same.'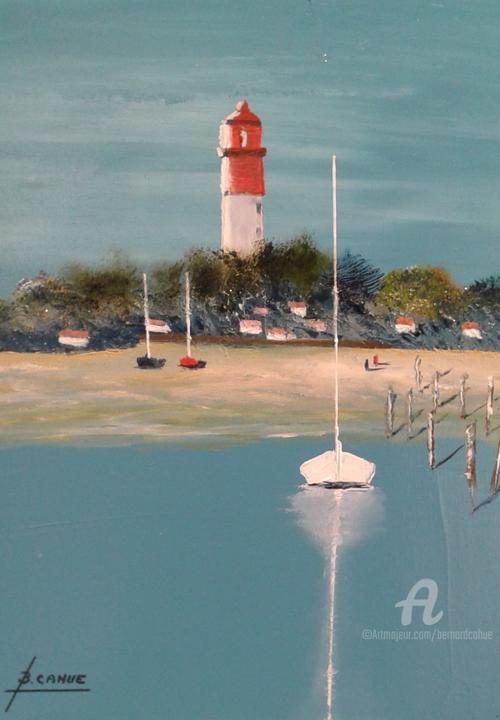 Where to Stay
'I always stay at my friend's family house and it's one of the loveliest places on earth — with a garden gate that opens right onto the beach. Cap Ferret is light on hotels — which is all part of its charm — but if I had to recommend one it would be the La Maison du Bassin. Just back from the beach in the heart of the village, it's an old forest house and super charming. Even if you don't stay there, it's a good option for cocktails or a romantic dinner.'
Where to Eat
For breakfast…
'Our days in Cap F revolve mainly around eating and drinking. We'll start with breakfast at home, buying the most delicious almond croissants and pain au raisins from the P'tite Boulangerie du Ferret just around the corner.
For a degustation…
'Ahead of lunch or dinner, we might walk or cycle to one of the many shacks that line the calm beach inside the basin. Each one has its own little garden or decking overlooking the water and serves up the same menu: platters of huîtres, crevettes, bread & butter, and white or rose wine. My favourites are Chez Boulan and La Cabane d'Hortense.
Or, we'll head into the covered food market in the village and feast on morsels of deliciousness from the tapas bar.'
For lunch…
'If we're feeling more adventurous, we might bike through the forest to the L'Herbe, the neighboring oyster village, which takes about half an hour. It's incredibly pretty with old-school cabanes right on the water. Settle in for a proper lunch at L'Hotel de la Plage — it's a great thing to do if the weather isn't great.
For dinner…
'The most coveted tables are at Chez Hortense, which is overseen by the formidable Bernadette. Eating dinner here with a big group of friends, under the vines on a warm night, is always a highlight of my trip. Order the moules à la maison, the turbot and the chocolate mousse.'
For a nightcap…
'If you're in the mood, head to Le 44 after dinner at Chez Hortense, where you can get a half-decent cocktail and have a dance. Although, you might feel very old if you're over the age of 25…'
For a treat…
'Take a water taxi across to La Co(o)rniche, Philippe Starck's hotel in Arcachon, next to the Dune du Pilat. The views from the terrace are spectacular.
What to Do
Boat Day…
'If the sun is shining, rent a speedboat with a captain for the day and whizz around the basin, heading over to the 'islands' and jumping out for a picnic and a swim. You can also rent one of the area's traditional passe boats, commandeering one at sunset for oysters and fizz on board.
Surf at Atlantic Beach…
'Some afternoons, we'll head over to the Atlantic side on our bikes to swim or — if you're into it — surf. It's so beautiful here, but it can be rough. We'll sometimes pop here in the early evening for sundowners on the beach, before heading home for dinner.'
Climb the dune…
'The Dune du Pilat is Europe's highest sand dune, and the views from the top are pretty special. Just pick a cooler day so you don't overheat.'
Go to the Market…
'The Cap Ferret daily market could keep you busy all day. Shop for oversized linen shirts, bed linen, and straw beach bags at the outdoor part, before heading inside to stock up on cheeses, meats, veg, fish, and wine. It's heaven for food lovers. On your way back, stop at the little delicatessen next to P'tite Boulangerie to buy natural wines for the evening ahead.'
Kate Lough is a Travel Writer and Editor based in London. Follow her on Instagram @kateloughtravel