Alpine News From February 16th
A weekly new edition to the 84 Rooms newsletter during the winter season. Our top 5 of the week from hotel openings, product collaborations, recipes, pop-ups, snow reports, and more. Everything you need to know in The Alps is all curated in the 84 Rooms lens.
This week it's all about South Tyrol, in particular the Dolomites.
The Lodge to Stay in
Felder Alpin is a South Tyrolean farmhouse from the 11th century. Elaborately restored and equipped at 1,200 meters, with a fabulous view of the Dolomites. Inside, well thought-out coziness between urban chic down to the smallest detail and alpine obstinacy. Find out more.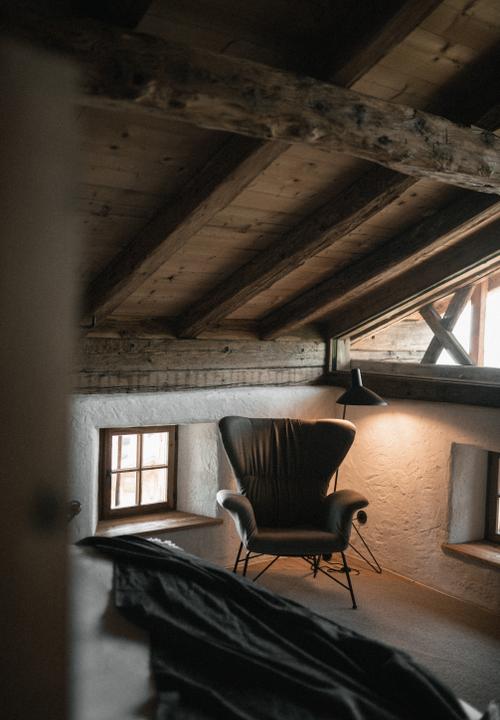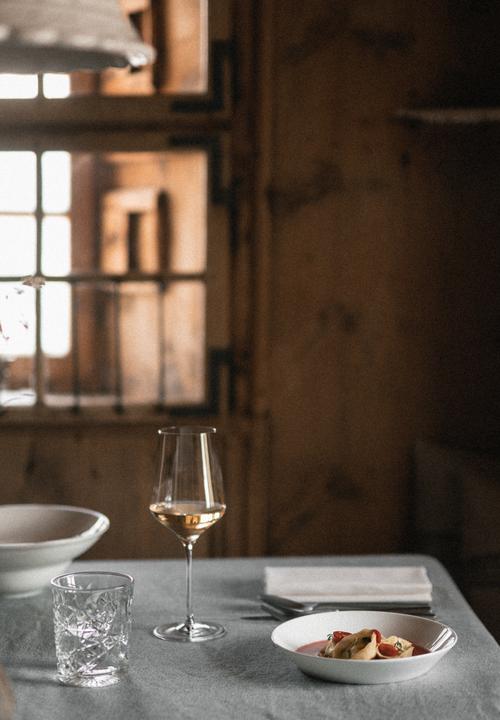 The Restaurant to Try this Week
Berghotel Ladinia in Corvara, Alta Badia. Mouth-watering cuisine: A limited dinner menu based on traditional recipes made with local ingredients. They only work with local suppliers, after all. Their chef, Aldo, interprets the menu according to the season, adding that pinch of creativity which never goes amiss.
The Dish of the Week
South Tirolean 'Knoedel' Spinach and Cheese Dumplings or 'Canederli al Formaggio e Spinaci', inspired by our meal at Berghotel Ladinia.
150 g Knodel bread (or stale bread broken into small pieces)

100 ml milk

100 g alpine cheese (or half ricotta, half a parmesan/käse)

100 g di cooked spinach (drained and chopped)

2 eggs

1 tablespoon of flour

1 clove of garlic, minced

Salt

Optional: sprinkle of pepper and/or nutmeg

Add everything to a bowl, mix well. Form into dumplings (can refrigerate at this time for a few hours). When ready, boil in salted water for 15 minutes. Serve with cabbage, sage, butter sauce, and grated parmesan.
The Mountain Pass to Take
The Falzarego Pass (Passo Falzarego) connects Alta Badia in South Tyrol and Cortina in Belluno and is best to drive during sunset.
The Brand of the Week
Sentier Italia. Hand-crafted creations. Original mountain boots & velvet fruition. Made in the Dolomites.
The Wine of the Week
A fine and sensual red wine with a bright ruby-red color, pleasant fullness and silky elegance, well-balanced fruit and body with fine tannins, and very good aging potential.
Recommended Pairings
This wine matches well with red meat like lamb, duck, and pork, or with meaty fishes like tuna and salmon, often it is a perfect match for Asian cuisine, our Pinot Noir also pairs well with hard and soft cheeses.
Storage: 10 years
Serving Temperature: 16 - 18 °C
Grapes: 100 % Pinot Noir
Sign up for our newsletter to get the latest Alpine news in your inbox, delivered weekly.