The most talked about Cycladic island of 2023, elegant Sifnos sets itself apart from its neighbors with its distinctive culture, which has been shaped by its gastronomy, ceramics tradition, and architectural heritage. Add in its handsome villages, connected by ancient hiking paths and crystal-clear swimming coves and you have an idyllic Greek summer stay.
Here's our guide to what to bookmark for your trip.
Where to Stay
The Villa…
Stay at Villa Amar, which overlooks the hilltop town of Kastro on the eastern side of the island. With seven bedrooms, it's perfect for a couple of families or a large group of friends — the panoramic views from its infinity pool are hard to beat. With Villa Amar as your base, you're perfectly placed to explore Sifnos' main villages of Apollonia, Artemonas and Exambela.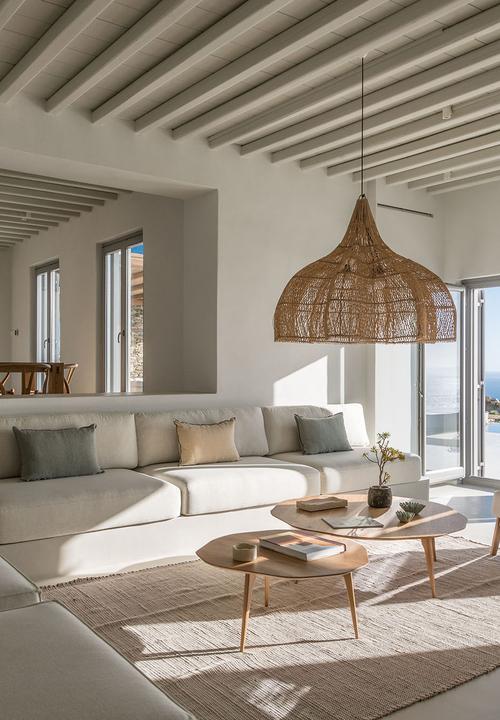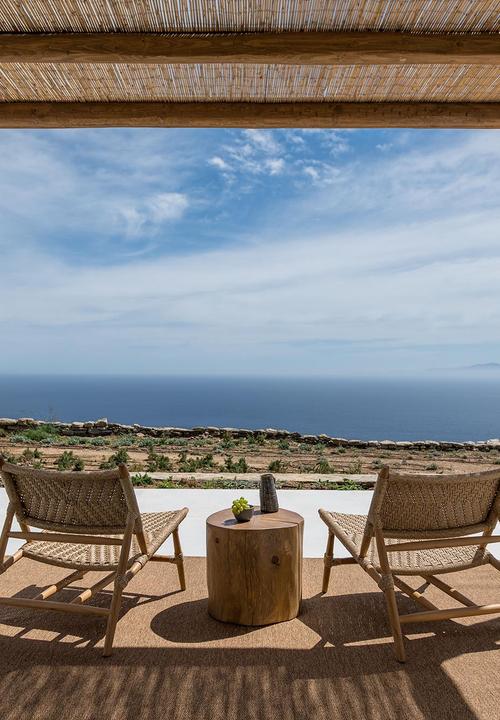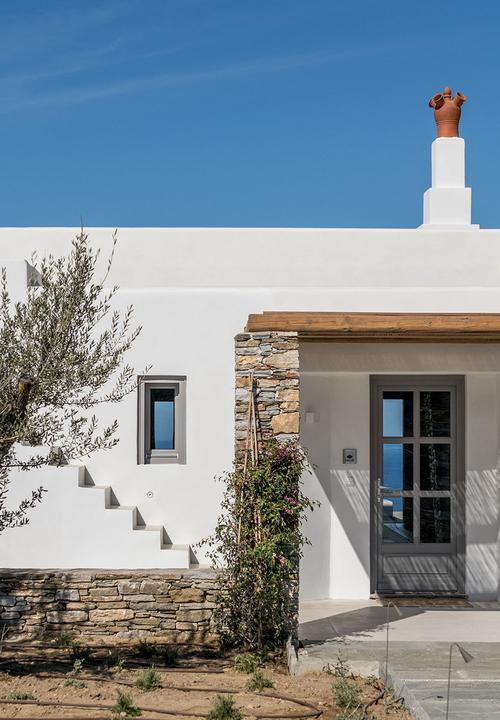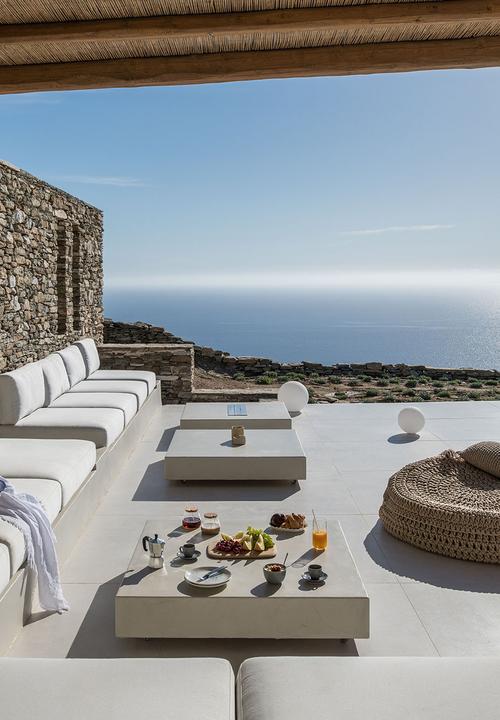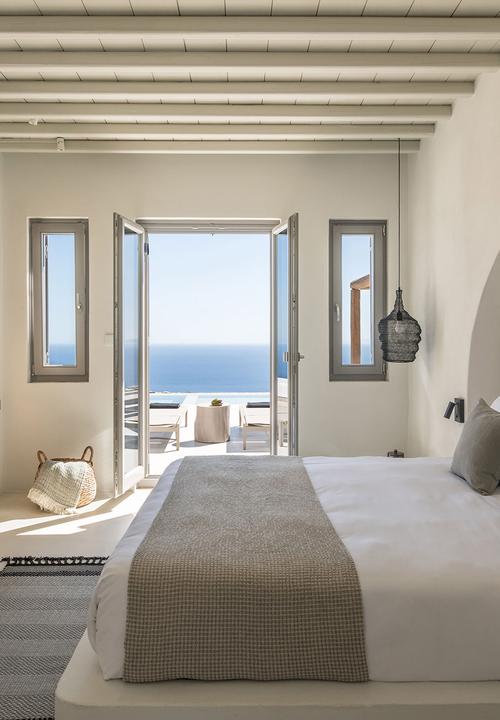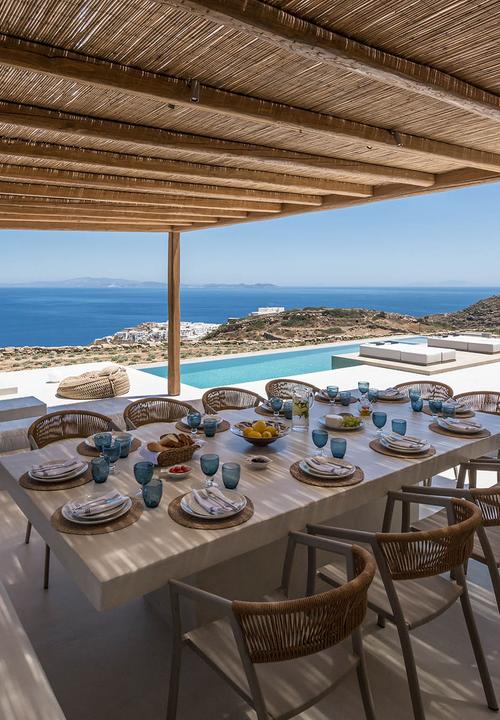 The Hotel…
If you prefer to stay in a hotel, it has to be Verina Astra, which is set on a steep hillside overlooking Panagia Poulati. We love its super private pool suites that sleep up to three or four people — but are perfect for honeymooners.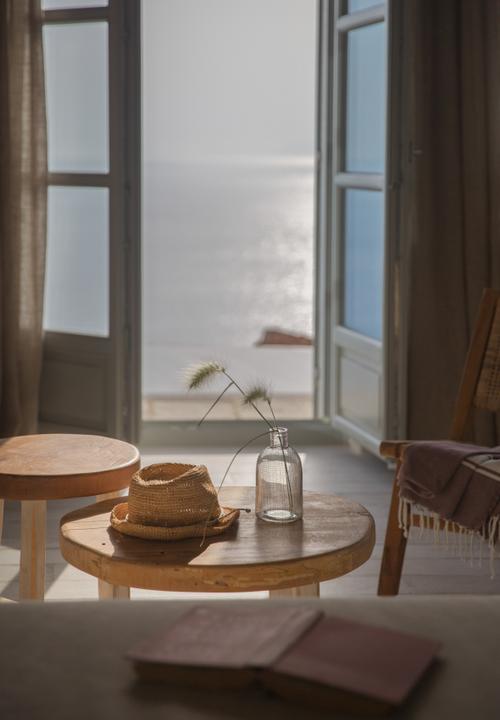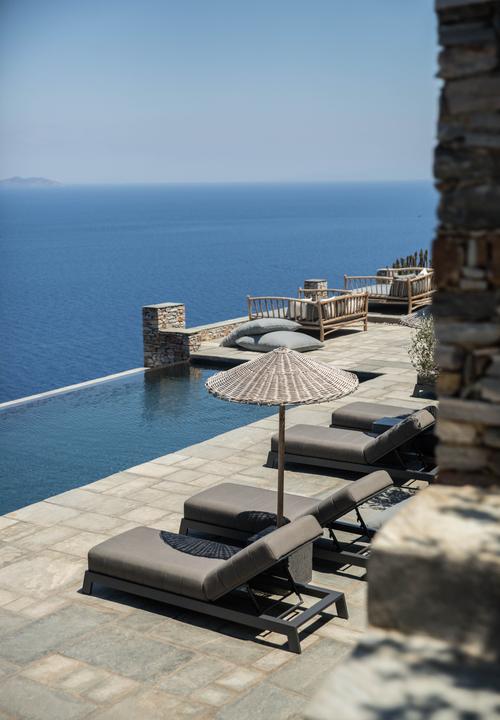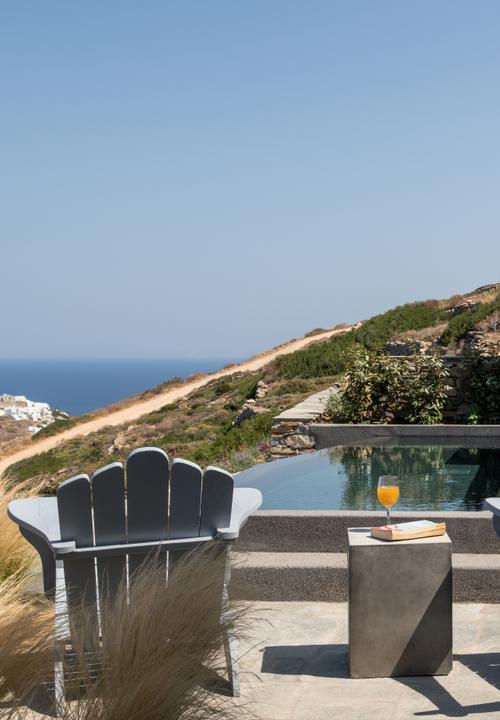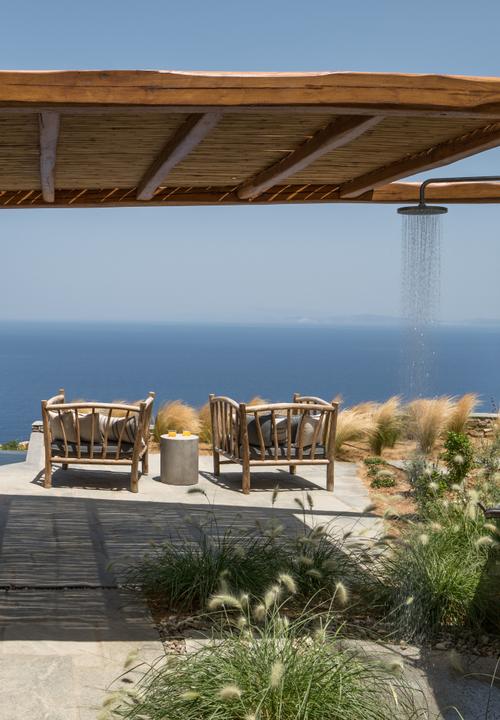 Where to Eat & Drink
Sifnos is the Greek island for gourmets. The birthplace of famed chef Nikolaos Tselementes, it brings together the traditional and the contemporary across its many tavernas and destination restaurants. Must-try dishes local to Sifnos include chickpea stew, lamb mastello, and caper salad.
Tavernas by the Sea
Manilo's, Vathi
After hunting for ceramic treasures at Atsonios (see more below), make the short drive to Vathi and park behind the beach. Walk right along the shoreline to the opposite end where you will find Manilo's, a charming little taverna right by the water, serving up local Sifnian dishes.
Cheronissos Fish Taverna, Cheronissos
Up on the north of the island is the little fishing village of Cheronissos. Jump in the clear water for a quick swim before heading to the taverna on the left-hand side of the bay where it's fish all the way.
Ta Vroulidia, Vroulidia
If you can stomach the hairy drive down to this beach, Ta Vroulidia is family-run and utterly delicious. Settle in for a long lunch of mezze dishes - the chickpea fritters are a must.
To Limanaki, Faros
The family who run Limanaki have a fishing boat, so you'll always find fresh catch here. Follow the staff inside to choose your chosen fish or seafood and enjoy the waterside position of the tables.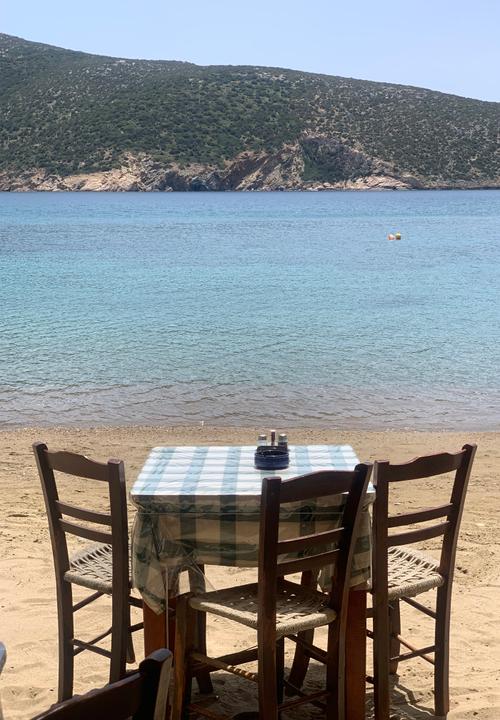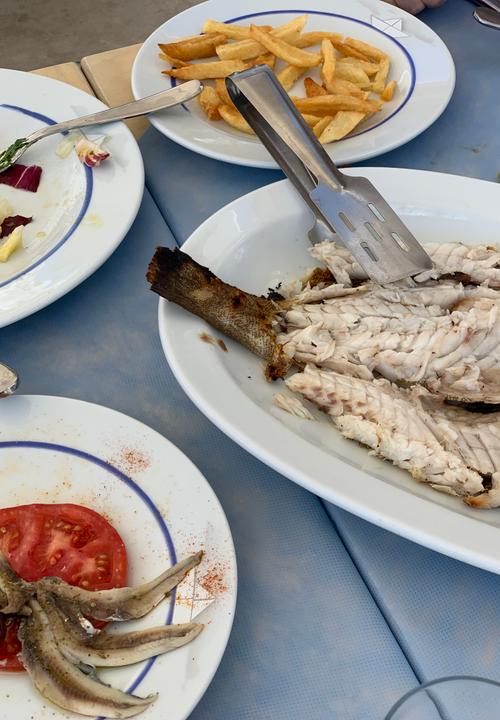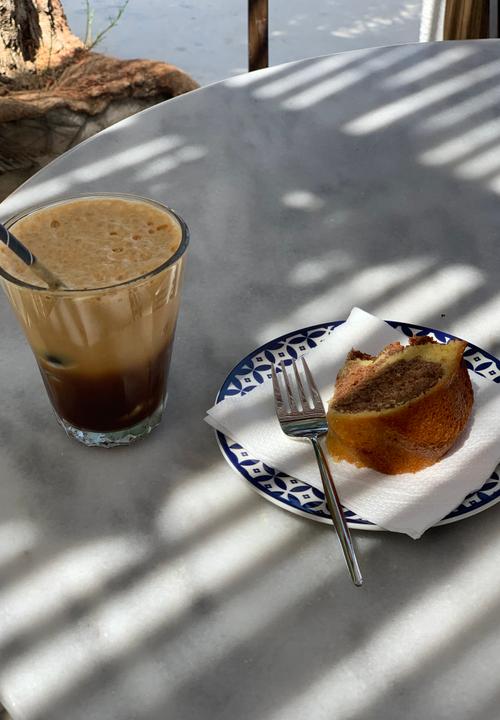 Destination Restaurants
Cantina, Kastro
Easily the best setting on the island, Cantina sits under the shade of Kastro on Seralia Beach. Zero-waste, hyper-local, and super pretty, this is one to book ahead for dinner.
Omega 3, Platis Gialos
Located right on Platis Gialos Beach, Omega 3 is a casual bar-style joint that specialises in fish small plates and Greek wines — a winning combination. Expect delights such as cacio e pepe calamari.
Pelicanos, Faros
A new fish taverna from the Cantina team, Pelicanos opened this summer right on the beach in Faros. Arrive by boat and moor up in the bay.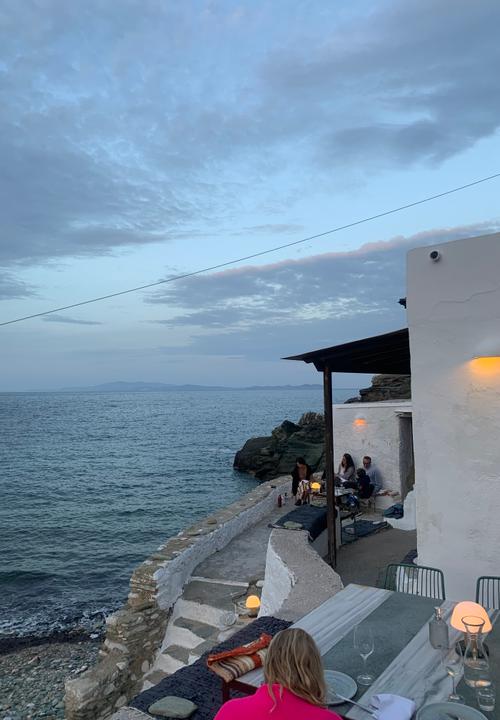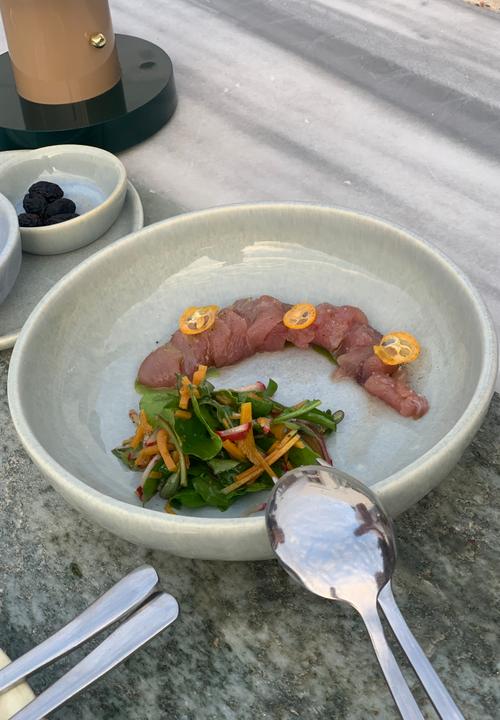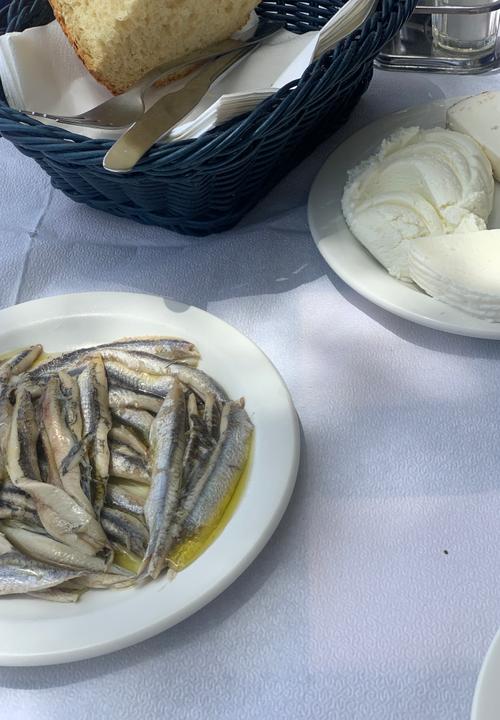 Bars
Loggia, Kastro
A natural wine bar that tumbles down Kastro's hillside, you'll want to book ahead in peak season. Pairs well with Cantina, which sits just below and across the beach.
Mosaico, Artmonas
After walking around the pretty village of Artemonas, Mosaico's buzzy terrace on a warm summer's evening is a must. Go for tsipouro and mezze sharing plates and stay until late.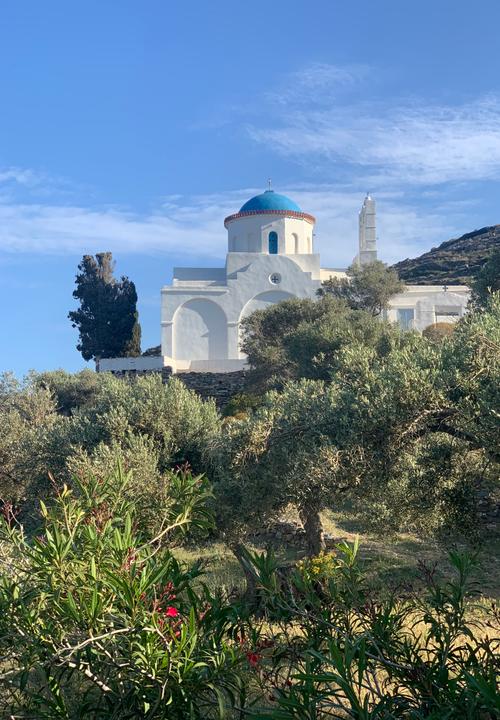 What to Do
Beach Days
Sifnos might not have as many beaches as its neighbours, but there are still plenty of dreamy places to spend the day and take a dip. If you like baking on a rocky platform, head for the beach at Poulati where the water is extra turquoise, parking up by the pretty church. You can head up to Bostani, the restaurant at Verina Astra, for lunch.
For a sandy beach and calm waters, Glyfo in Faros is your best bet. Take a picnic or combine Glyfo with lunch at Pelicanos or To Limanaki, which bookend Faros beach to the left.
Follow in the footsteps of the artist Christian Brechneff, author of The Greek House, who loved to swim off Chrisopigi monastery. You can walk to Apokofto beach for lunch at Chrisopigi Taverna.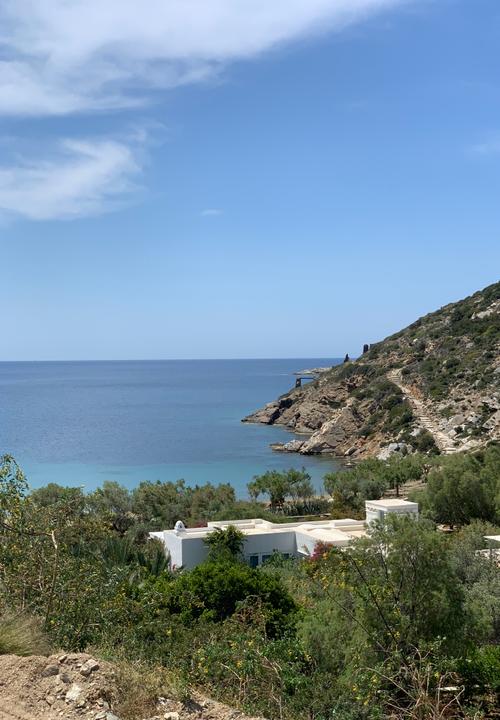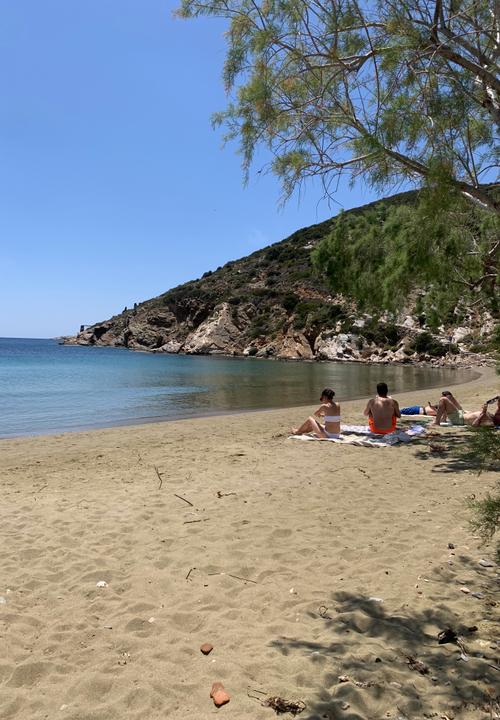 Hiking
Sifnos is also known for its ancient hiking trails that connect the main settlements on the island. In the cooler months, walking these trails — marked by dry stone walls (xerolithies) is a joy. Take the route from Chrisopigi to Apollonia, stopping off in Faros for lunch and a swim.
Pottery Studios
Sifnos has a pottery tradition stretching back thousands of years, which was its main source of income for centuries. Its studios used to sit up in its inland villages — to keep them safe from marauding pirates — before moving down to the coastline and its various coves. There are 20 studios still active, and our favourite to visit is Atsonios, near Vathi. Meet Antonis and his wife Maria who will show you around their workshop and traditional, wood-fired kiln.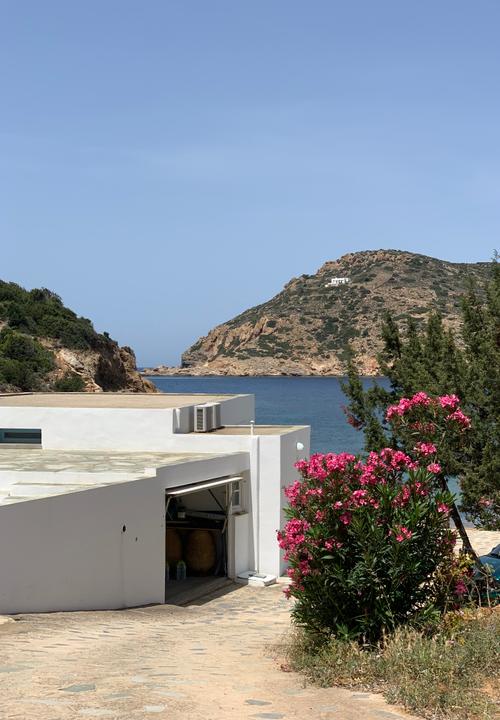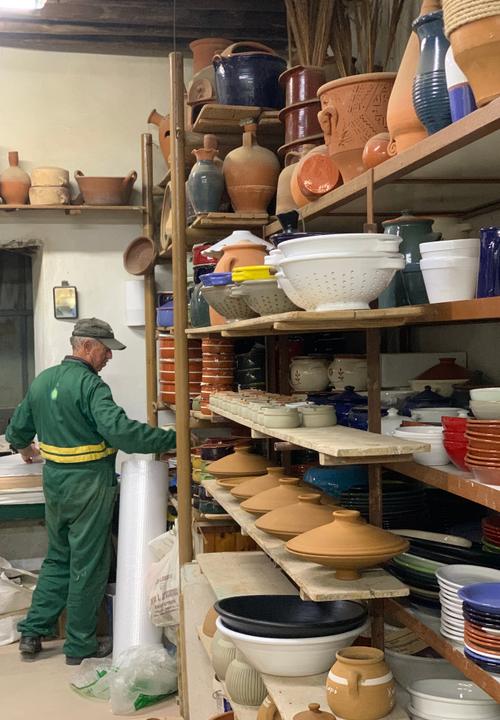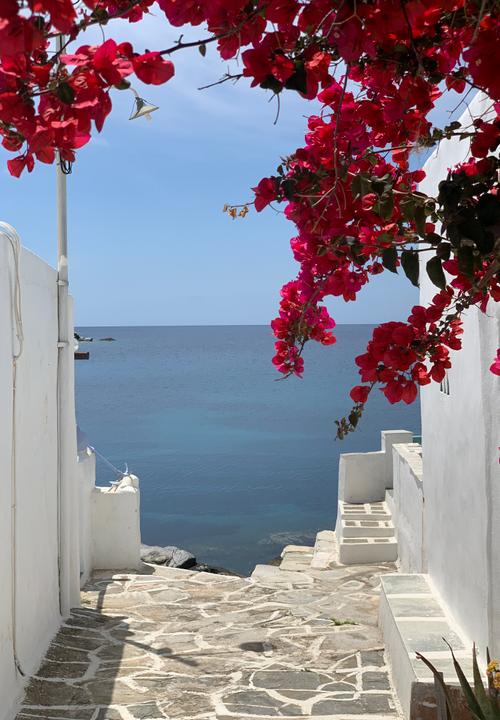 Boating
There's no better way to explore it than by boat. Pick up a self-drive boat, or charter one with a captain, and sail around the whole island, stopping to dive into the crystal-clear waters, again and again.
Exploring Villages
As well as its ancient capital, Kastro, where medieval ramparts mingle with a Venetian hilltop castle, Sifnos' many villages are well worth a wander. Stop in at Artemonas with its charming streets, Venetian villas, and bakeries. At night, Apollonia and its bars such as Botzi 93 are the place to be.