Places go in and out of fashion, but the Mediterranean is timeless. Come summer, there is quite simply nowhere better to be than in one of the many dazzling spots along its coastline, whether that's a romantic Greek island or a new hotspot in the South of France. To help you whittle down the options for this year, we've handpicked eight of the most spectacular — and a little off-radar — places to pick.
Ischia, Italy
The Amalfi Coast and its surrounding islands have long been the epitome of Mediterranean glamour, but it's the unassuming island of Ischia that we have on our radar this summer. After all, it's where Marie-Louise Scio chose to open her latest hotel, Mezzatore. Set among the ruins of a 16th-century watchtower, this sun-bleached terracotta beauty is surrounded by forest and perches on the north-western part of the island. It's so lovely, that you could easily not leave, drifting from its famed breakfast, to poolside to dips in the sparkling sea just below. Utter heaven.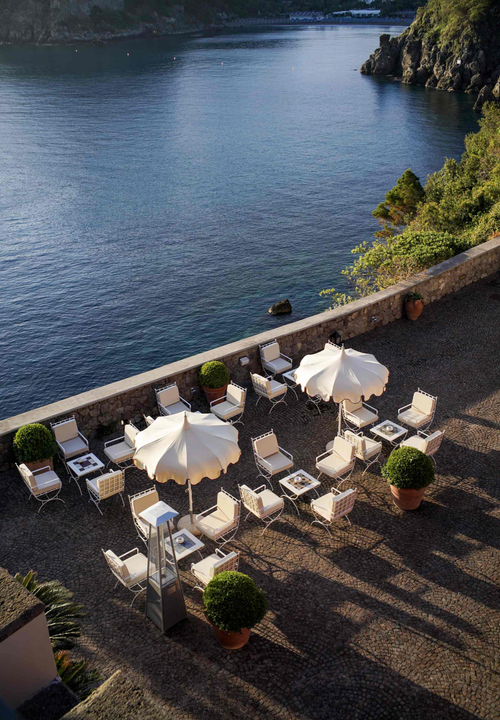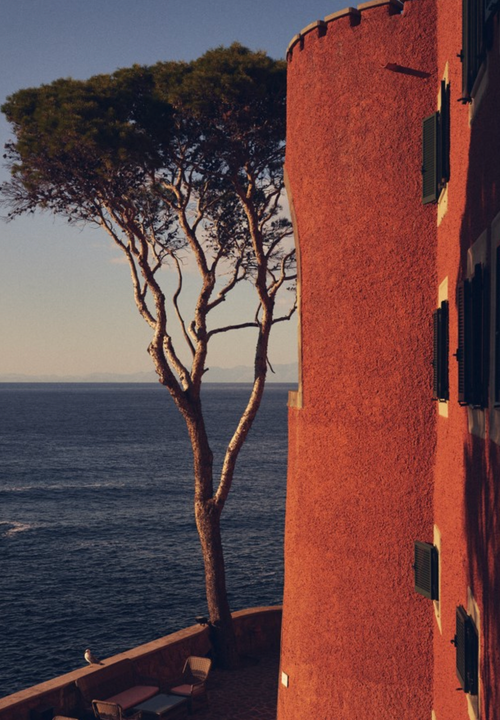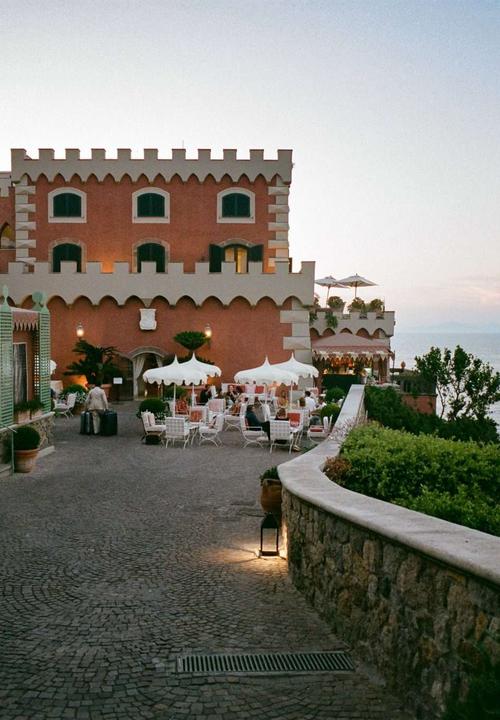 Ponza, Italy
The tiny, vertiginous island of Ponza is one of the modern-day Romans' best-kept secrets. A mere speck in the Tyrrhenian Sea set between Napoli and Roma, it's the island where Circe the sorceress is said to have been banished to and seduced Odysseus on his journey home to Ithaca. Many are still bewitched by Ponza today, with its simple trattorias, startlingly blue coves, and pleasing lack of five-star hotels. Stay at Chiaia di Luna, a low-key but lovely hotel with a knock-out terrace, or gather a group to fill Casa Fontana.
The Secret Riviera, Italy
The Ligurian coastline, known as the Italian Riviera, stretches from the Côte d'Azur to Tuscany and is one of Italy's most beguiling destinations. But it's the quieter side, curving around from the French border to Genoa that has remained one of the Mediterranean's best-kept secrets. Possessing a low-key allure, it has thyme-scented hillsides, terraced vineyards, and a sparkling shoreline dotted with fishing villages and colorful palazzos. Stay in the jewel-like village of Alassio at Villa della Pergola, which has a storied history as the former home of British aristocrats. Its gardens are particularly beautiful and a peaceful oasis during your Ligurian odyssey. More about Liguria in The Secret Stretch Of The Italian Riviera To Visit This Summer.
Marseille, France
France's Cote d'Azur is a perennial favorite of the style set, but it's the coastline around Marseille that's garnering a lot of attention. This is largely thanks to the opening of Tuba Club in the Les Goudes neighborhood: the place to eat, drink, and swim off the rocks (French designer Simon Port Jacquemus is a fan) as well as try and bag one of the five stylish cabanas. You'll be perfectly placed for exploring Marseille and the area's feted calanques, limestone cliffs that tower above the glittering sea. Make the 45-minute drive to nearby Cassis, the idyllic old fishing port where in-the-know Parisians are snapping up houses. Read more in our Marseille Insider.
Menorca, Balearic Islands, Spain
Most people only travel to Mallorca and Ibiza and keep forgetting their smaller Balearic sister Menorca. Menorca has over 80 beaches and bays, most of which are unspoiled. The island is an understated Mediterranean jewel, waiting to be discovered. And since the arrival of Parisian Hospitality brand Experimental and Swiss Art power couple Hauser & Wirth, the island is starting to attract a different kind of clientele. Check out why Menorca is the new star of the Balearic Islands.
Andros, Greece
A firm favorite of Greek shipping families, Andros is fast becoming one of the most stylish new islands to visit. It has empty, stunning beaches such as Achla, laidback tavernas like Agia Marina in Batsi, and rolling green hills. Stay on the sea at the beautiful Melisses, which is run with such heart by the brilliant Allegra, and spend your day's boat hopping around the island, before hitting the handsome chora for chic shopping at Waikiki and dinner at locals' favorite O'Nonas. ©Nicole Franzen, Mèlisses
Antiparos, Greece
For anyone wanting a dose of Greek Island goodness, while avoiding the Mykonos parties and Santorini honeymooners, Antiparos has a wonderfully quiet vibe. With its traditionally Cycladic whitewashed buildings, quaint cobblestone streets, and Aegean blue doors framed by bougainvillea trees, the island is a nod to days gone by. Stop in at Beach House for lunch and a couple of ouzos at The Doors, the island's favorite locals' bar. The hot hotel on the scene is The Rooster, which has an earthy minimalist design and divine owner.
Sifnos, Greece
Food lovers will adore the Cycladic island of Sifnos, the cradle of Greek cooking which has borne many a chef, including the great Nikos Tselementes. As well as Sifniot cuisine, the island has endless beautiful blue and white churches, the ancient hilltop town of Kastro, rocky inlets for wild swimming, and seriously handsome villages with more than a whiff of Venetian architecture about them. Stay at Villa Amar, a private Cycladic estate that is new this summer and features its petanque court as well as a vast infinity pool and views over Kastro.